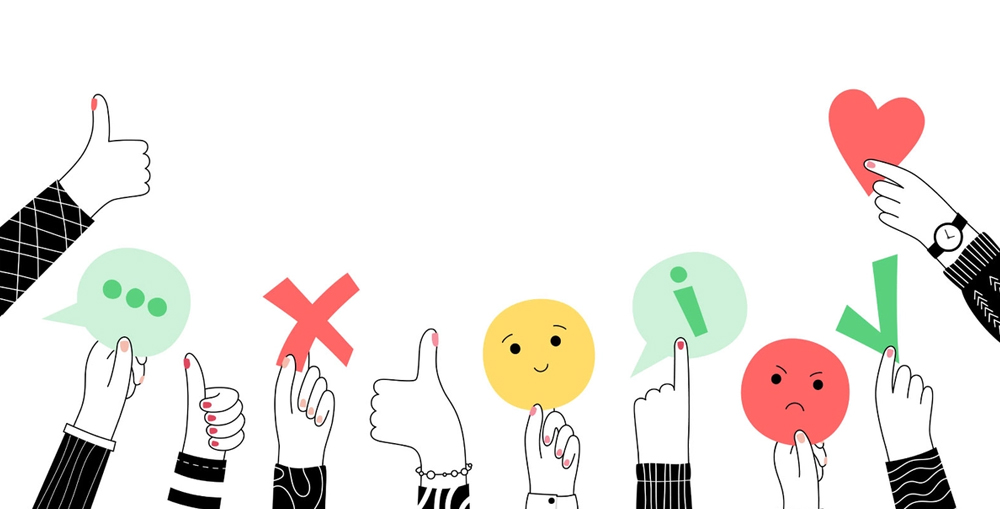 The customer feedback is a very valuable data and it help companies in decision making and evaluating the overall performance of the company. The customer feedback data also provide a deeper insight to the customers' minds and let companies understand the expectations and needs of the customers. Customer centric companies are always proactive in finding and implementing solutions that can help their customers and improve the customer experience. Here in Dubai or any other part of UAE the markets are very competitive and the customers are very demanding. Your customers have too many options to switch at any point of time, it is crucial to listen to their thoughts, opinions and suggestions. That is why companies often collect customer feedback data. While collecting customer feedbacks companies face a lot of problems such as sheer size of the feedback data, abundance of digital communication channels and one of the biggest problem is the analysis of the data.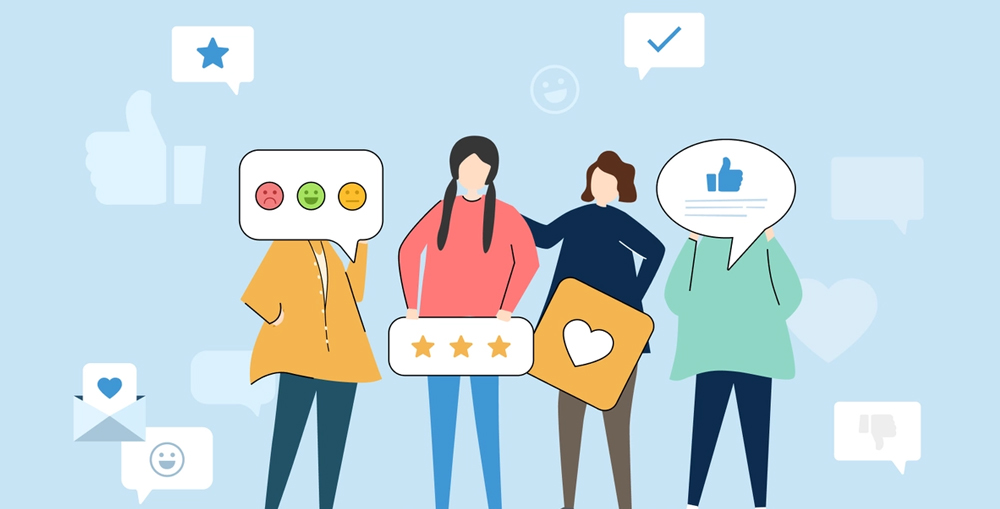 It is very difficult to boost the response rate and improve the quality of the customer feedback data. On top of that the customer feedback data should be shared and processed in order to produce actionable insight. Collecting customer feedback data manually is not as that effective, it comes with several problems and complexity. A high-quality customer feedback system can aid collecting customer feedback, it can improve response rate and data quality. The in-built data analytical and reporting tools make sure that the customer feedback data is processed easily to produce actionable insight.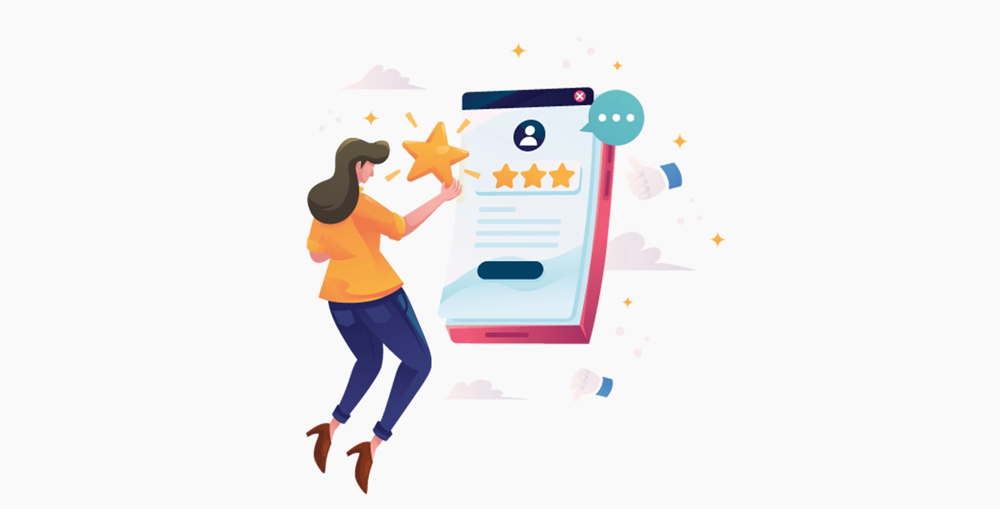 The customer feedback system comes with a powerful software engine with intelligent algorithms which organize customer feedback data. With a customer feedback system also automates various processes and steps of collecting customer feedback data which also reduce the cost of the campaign. Understanding your customer's needs and their expectations is crucial for building a good relationship. Evaluating your products/services and various business processes can help product development and operational efficiency. All these factors are crucial for a sustainable growth. In this blog we will discuss how a customer feedback system can help your company to grow and build a good reputation.
Improve Customer Relationship and Gain Trust
For any company it is crucial to build a strong relationship with its customers. One of the most common reason for customers quitting on a company is because they feel the company doesn't care much about its customers. Everything that can go bad in a customer experience can fuel this ideology. That is why when a company start listening to its customers and they start requesting them to share their opinion and suggestions the customers feel more connected to that company and it makes them feel a sense of importance and care. Resultantly the business gain more trust and the customer retention. The customer retention is key component for the growth and success. The customer retention can only be achieved if a company succeeds in establishing a strong bond with its customers. This bond drives customer loyalty, and the customer loyalty is considered to be the foundation for long term growth and success.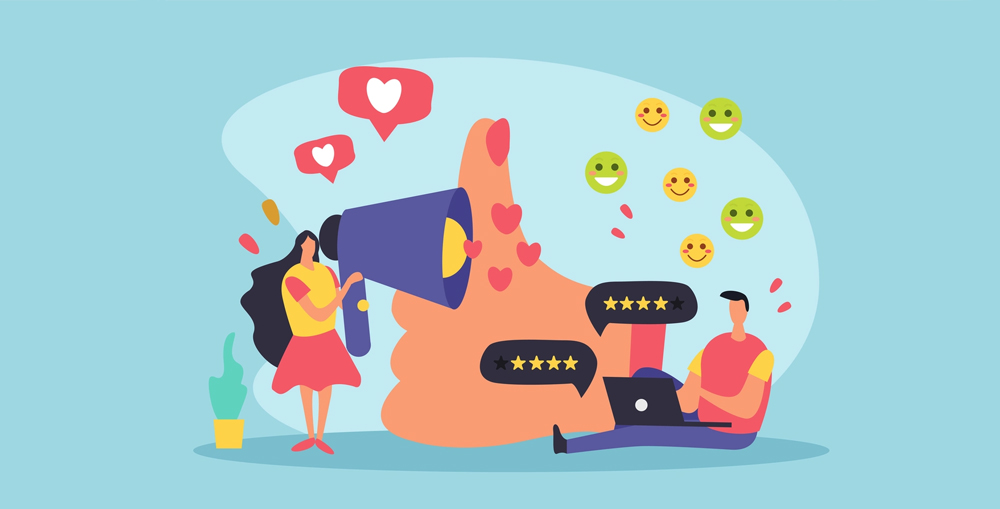 Studies have shown that it is nine to twelve time more expensive to acquire a new customer comparing to selling to an existing customers. That could have a huge impact on the overall profitability of a business. If a business keep pouring resources in acquiring new customers and failed to sustain the existing customers, its long term growth will be jeopardized. That is why giving you customers a sense of care and importance is very important for a long term success.
Build a Successful Customer Feedback Strategy
Building a successful customer feedback strategy is crucial to achieve the objectives of your customer feedback campaign. The customer feedback strategy includes each and everything from the selection of feedback channels to the data analysis, reporting, data distribution and even a plan for taking actions and incorporating the customer feedbacks into your future strategy. Each strategy revolves around a problem and its solution. A company should know what resources it has in hand and what more it can acquire to achieve a goal which is obviously a solution to a problem. A customer feedback collection campaign the strategy can be made by answering a few simple questions:
What are the objective or what aspect you want to evaluate?
What type of customer feedback surveys you should do to acquire the relevant feedback data?
What channels do you need to conduct those surveys?
How you will be storing and analyzing the data?
How you will have to distribute the data?
How you will take actions?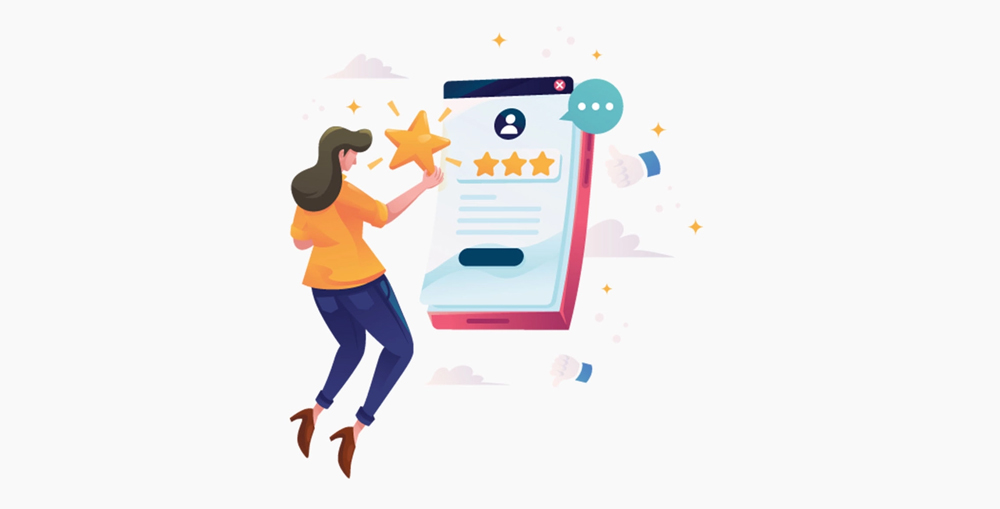 With the help of a customer feedback data executing this strategy is fairly simple. The digital features of the customer feedback system minimize the resource consumptions and prevent extra strain on the feedback management team. Here are some advantages of using a customer feedback system:
Improve Customer Experience and Increase Response Rate
Automate Various Steps and Minimize Cost
In-built data processing and analytical tools
Automated Mechanism for Alerts and Time Sensitive Tasks
Higher Data Accuracy and Quality
System Integration and Automatic Data Distribution
These features can maximize the output of the customer feedback campaign and produce highly accurate reports which can be used to point out areas of improvements and help businesses making informed decisions and building their future policies to maximize customer happiness and customer satisfaction. Which is a key to success and long term business growth.
Streamline Customer Feedback from Multiple Channels
In this modern age of internet and digitalization it is very obvious that a business must have to utilize maximum communication channels to reach out to its targeted audience. Sometimes a same customer feedback campaign utilizes multiple channels to maximize the response rate, and sometimes different channels are used for different types of feedbacks. A feedback channel is basically a medium to reach out to the customers for the feedback for example, a touch screen or tablet at the customer service centers, online survey links via Email or SMS, In-App surveys, Website surveys, social media platforms, WhatsApp Surveys, etc. and so on. These all are the types of different customer feedback channels. A customer feedback system collects the data from all the channels and compile the relevant data into a single data chunk or data category. Sometimes the feedback data itself is segregated into multiple section or categories.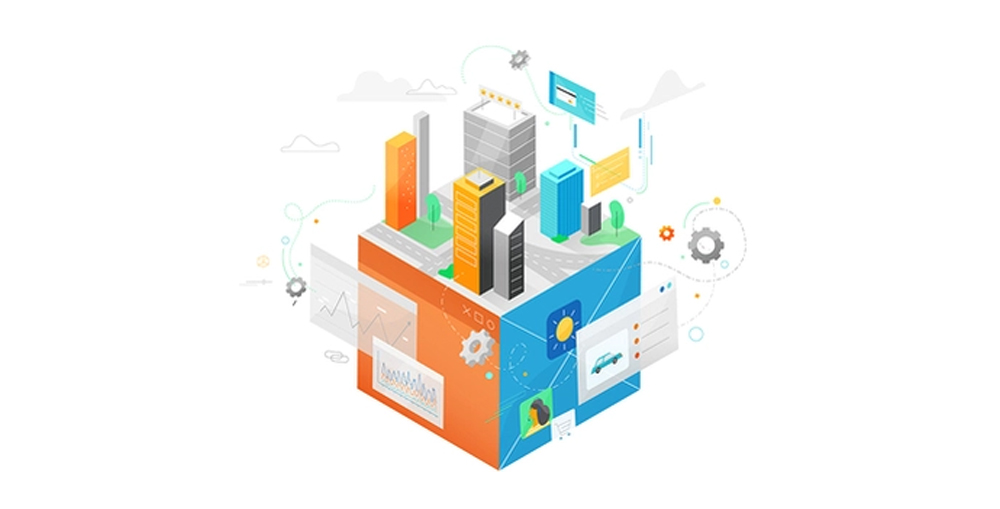 A customer feedback system organize and arrange the data in their respective categories and it also keep record of the source and other necessary details. Which makes it easier for the company management to track and identify particular feedbacks or data categories. This also make data distribution easier and improve the quality of the outcome. Companies can use the similar feedback data converging from different channels into as a single source to facilitate the decision making process.
Analyze and Distribute Customer Feedback Data
For any customer feedback collection the data analysis is one of the main aspect of customer feedback management. The data analysis produces actionable results and identify trends. Usually when the customer feedback is collected it is in a raw format, due to the quantity of the data it is not possible to draw any conclusion by only looking at it. The data must has to be processed using analysis tools to compile reports. A customer feedback system offers in-built data analysis tools which produce required results. For example if a company is conducting a customer feedback to evaluate the features of its product/service. It will utilize multiple channels to conduct the surveys. For post-sale surveys the best option is to conduct the survey using the in-store touch screens or kiosks, or send the online surveys to the customers via email or SMS. For employee performance evaluation the best way is to ask for the feedback when the customer availed the service at the counter.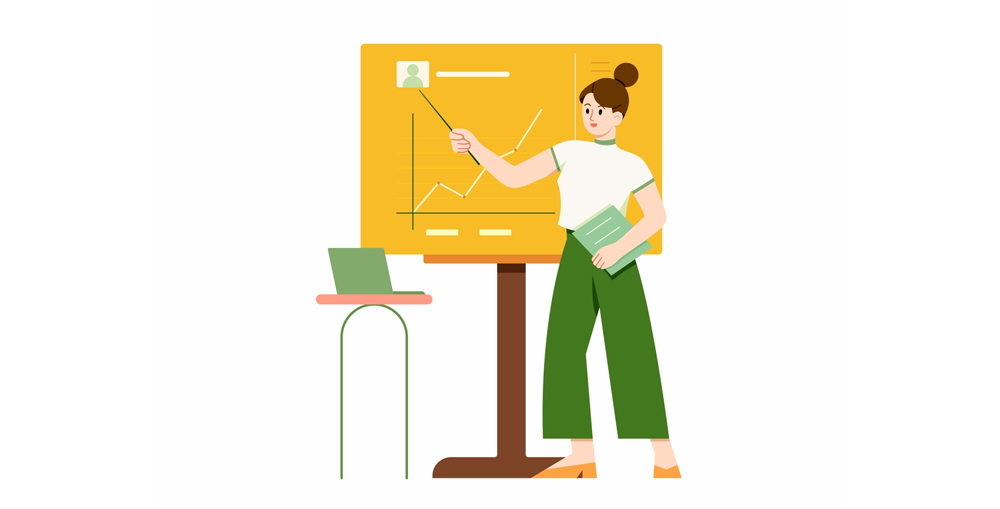 Similarly for any type of data that a company wants to collect the right timing and right channel is crucial to ensure the required quantity of the feedback data and its quality. The in-built data analysis tools process this data and produce various different types of reports, for example, the raw data can be organized in forms of tables, the trend reports could be a graphical representation or a line chart.
Here are some most commonly used analysis for customer feedback:
Pre-sale feedback
Post-sale feedback
Customer experience analysis
Technical & support feedback
General satisfaction analysis
Customer effort score analysis
Product/Service quality analysis
Brand image or brand reputation analysis
Market trends and customer's expectations analysis
This way the companies can also evaluate certain aspects of the products and their features to understand customer's perception about them. The analytical tools are necessary to process the customer feedback data regardless of the campaign objectives. These analysis tools help companies to take informed decisions and build realistic strategies to achieve long term growth and success.
Evaluate and Improve Business Process
Evaluation of business process is very helpful to improve operational capabilities and to boost efficiency which increase profitability and allow companies to use resources more effectively. Especially for the service based industries the business processes that are directly or indirectly related to customer experience and customer journey are crucial. The customer feedback data such as net promoter score (NPS), customer effort score (CES) and customer satisfaction (CSAT) surveys are a great tool to evaluate business processes that are impacting your customer's journey and customer experience. Companies can prepare the most precise surveys to collect precise data to evaluate each business process individually. For example the companies can evaluate the customer waiting time or service delivery time, the difficulty level of payment mechanisms, complaint and support processes, etc. Companies can prepare single question or multi-questions surveys to get the data they need. Some companies also conduct long surveys to get a deeper insight of the entire customer journey. Conditional logics and follow up questions can be used to further improve the quality of the data and data segmentation.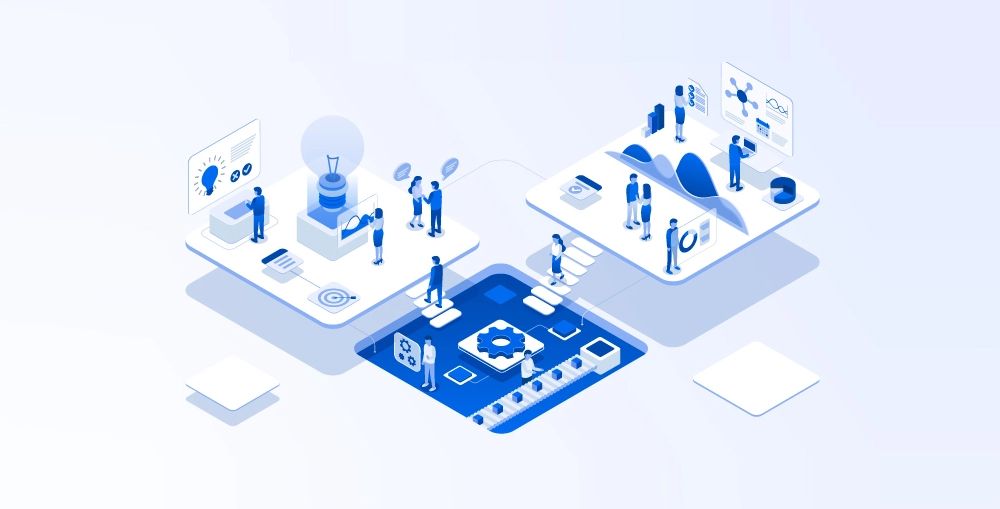 If a business clearly understand the effectiveness of its business processes and is able to identify the points where it lacks, it is easier to fix them. Businesses can conduct a second round of the customer feedback campaign to further assess the changes and updates they made. This way a business can gradually improve its various business processes. If a company keeps doing these surveys they can stay up-to-date with the changing demands of their customers and the market trends.This information can provide a great competitive advantage and a better understand of your customer persona and help you build successful future strategies to ensure long term growth.
Assess and Boost Employee Performance
Employee performance plays a crucial role in any company's success and growth. The customer experience and customer satisfaction depends on employee performance. A customer feedback system is a great tool to assess employee performance. Companies can ask general satisfaction question or they can use a happiness meter to assess the quality of the service. In case of a negative feedback, companies can ask one or two more questions about the employee performance for example, about their technical expertise, or their behavior, etc. This data can be relayed to the HR department or the relevant managers. The customer feedback system feedback data can also be used to evaluate the employee performance in real-time. The real-time monitoring can detect the trends in employee performance. If an employee's performance starts declining over a course of time or since a few days in a single row, the supervisor or branch manager or any other concerned person can be notified. This will help businesses to immediately take actions to maintain the service quality standards.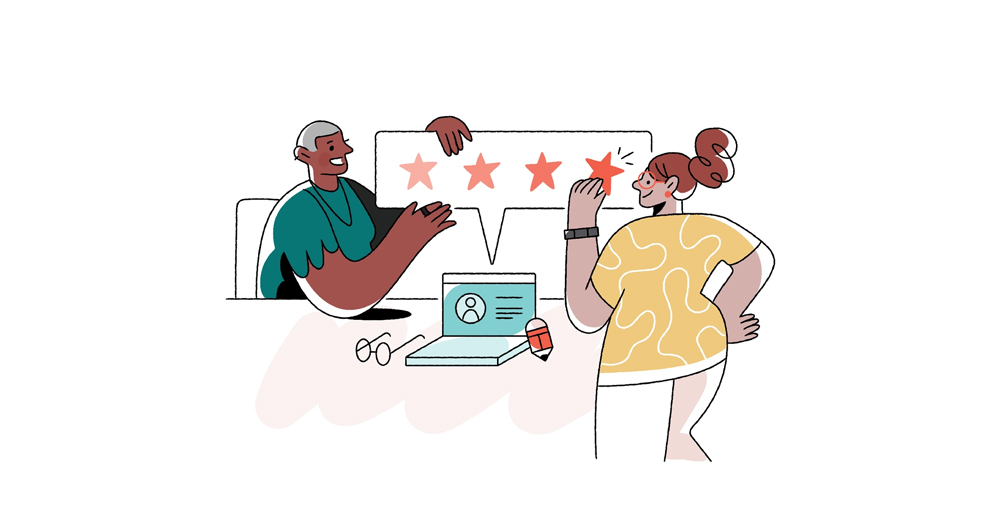 The customer feedback data can provide a clear picture about the employee's performance and technical capabilities and their knowledge in certain things or services. For example, if an employee is working on certain services and they are being assigned for additional services or totally different services their performance can identify the need or trainings and reassignment. These employee performance data can be linked to the mainframe KPIs monitoring tools. Furthermore the businesses can utilize this data to reward employees to encourage them and to improve employee experience as well. If all employees are working at their best performance, the per-service cost gets reduced and the customer happiness and customer satisfaction is raised. Which have direct effect on the company growth and profitability.
Close the Customer Feedback Loop and Satisfy your Customers
For customer happiness and customer satisfaction closing the customer feedback loop is important. It means the business collects customer feedback data, distribute it internally, prepare reports and build strategies, then take actions. The last step of the closed customer feedback loop is to inform your customers about the actions that you have taken according to the customer feedback. The communication is very important for customer satisfaction. As if a customer will know that what actions been taken in response to their feedback, they will feel more connected to the brand and it will give them a sense of importance and value. This shows that the business value their customers and is willing to take actions to fulfill the demand and desires of its customers. The business and customer relationship is very important and is based on trust and care. The closed loop customer feedback strategy help strengthening this relationship. This way companies can earn customer trust and loyalty. The customer loyalty is crucial for a long term success and sustainable growth.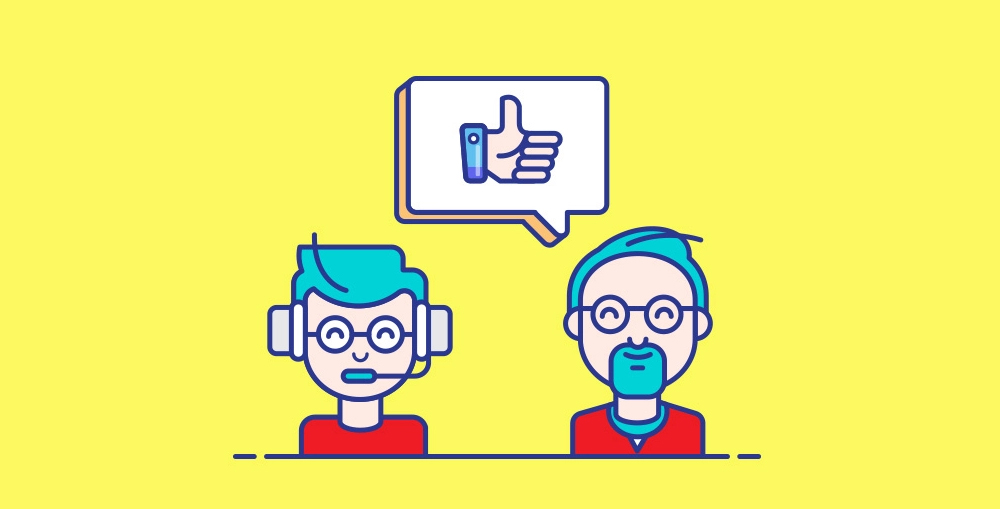 Utilize Customer Feedback Data for Product Development
Product development is a very critical phase for any company. As in Dubai or anywhere in UAE the competition is very high, businesses are proactively seeking ways to gain competitive advantages. The new product development or product improvements are a constant process. Any product development starts with identifying the needs. The customer feedback system can help companies to conduct surveys and polls to understand the popularity of the products and it also help companies to scrutinize various product features. Moreover companies can also identify the market trends by carefully analyzing the customer feedback data. This will help them to identify the needs of the future which is a base for the new product development. From the technical point of view companies always do their best to incorporate the best features they could. However, the customers respond to them very differently.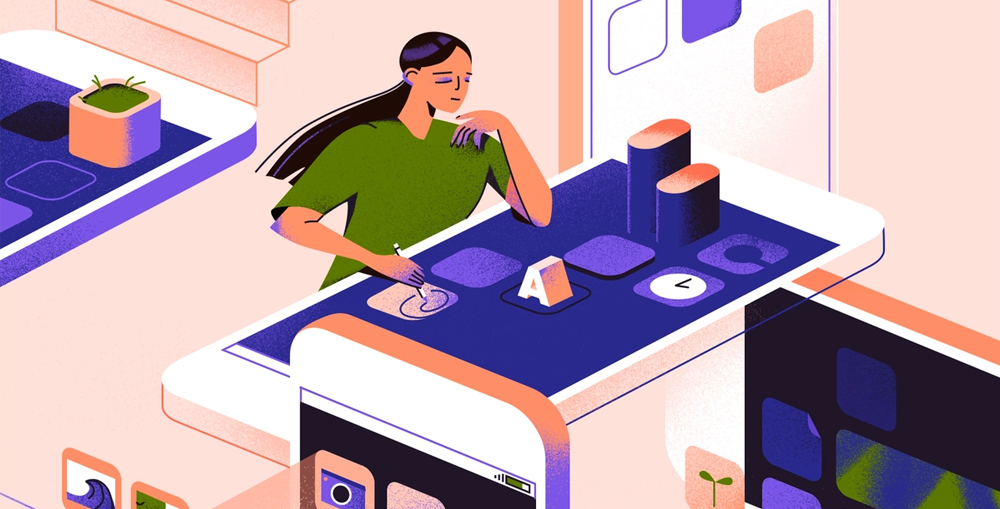 That is why it is important to understand your customers' perception of your products/services and the features you are offering them. This could be very helpful for new product development or making improvements in the existing products and services. If a company offers products and services as per its customer's expectations the customer are more likely to stick with it for a long time which ensures a long term growth and success. A customer feedback system can provide sufficient data that is required to achieve this goal.
Incorporate Customer Feedbacks in Strategy Building Process
The customer feedback data is a crucial part of business intelligence. The business intelligence data is collected and used to improve business process, identify areas of improvement, innovation and strategy building process. The customer feedback data provides a direct window into customers' minds. A company can use the customer suggestions, their demands and their expectations to build future strategy. Such way the future strategies are more customer centric and allow businesses to use their resources more effectively. Companies can develop new products and services, add features to existing products and services and remove unwanted features to reduce cost. Including customer feedback data in decision making process and building company policies will help businesses to become more customer centric. Now a days in Dubai or anywhere in UAE the customer-centric businesses are growing rapidly. Regardless of what you do for marketing or how much you invest in brand image building, ultimately your future relies on the customer satisfaction and customer happiness. That is why the customer-centric business strategies drive sales and generate revenue.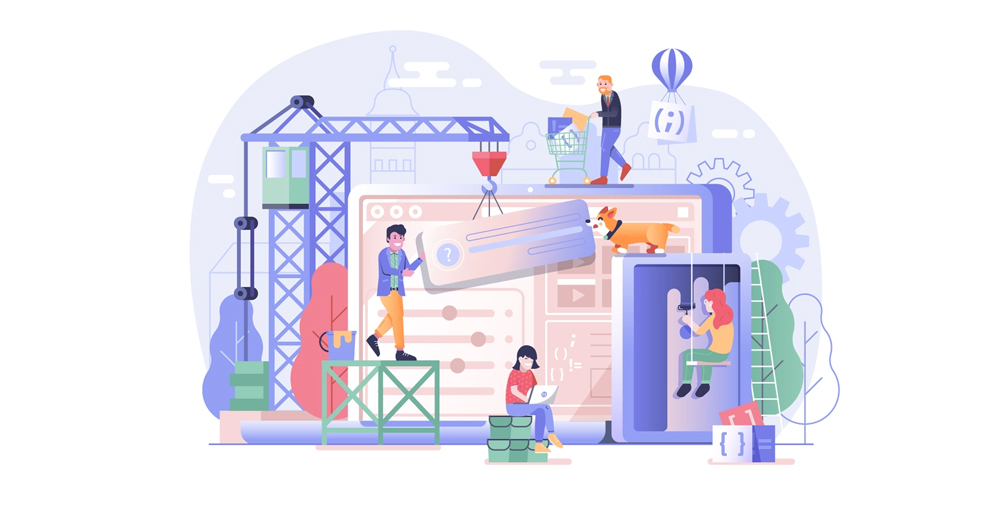 Conclusion
The customer feedback data is an essential part of the business intelligence. In Dubai or anywhere else in UAE the markets are very competitive, the customer's standards and expectations are very high. Businesses have to deliver more in less resources to sustain growth. That is a very challenging situation, each and every action could have huge consequence. In such situations the customer-centric approach is the only way to ensure long term success. Every company have goals and build strategies to achieve those goals. The customer feedback data will enable companies to more effectively address customer related issues. It all depends on the quality of the data and the data analysis. That is why a customer feedback system is used to facilitate this process. The customer feedback system ensures high-quality data collection and also provide analytical tools which help companies to accurately identify the areas of improvements, needs and expectations of the customers and provide them a chance to make effective policies. Such policies ensure business use resources efficiently and effectively and achieve their goals. RSI Concepts is a leading customer feedback system provider in Dubai, UAE. If you need our help with your customer feedback collection or want to learn more about the subject, please feel free to contact us through our Contact Us page or leave a comment in the comment box below and we will get in touch with you soon.
Check out this blog: Customer Service Interactive Kiosk with Video Link