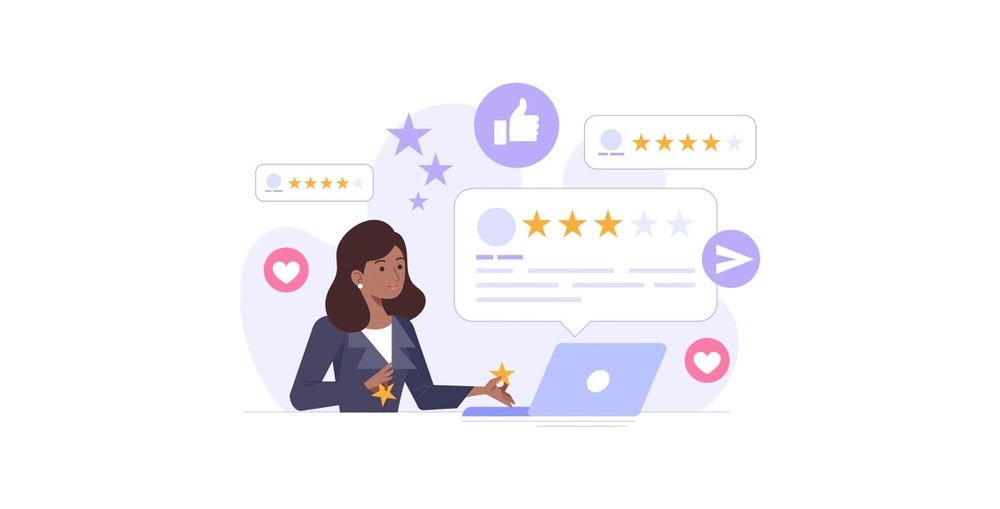 Customer feedback is one of the most important data that any business needs to ensure long term success. In Dubai and all around the UAE businesses are investing heavily in product developments, services, upgrades, IT, infrastructure, human resource, digital solutions and anything else just to make sure their customers remain happy and satisfied with the business. All these efforts costs a lot of resources and revenue. It is crucial that a business quantify the result of all those efforts and assess everything which can be improved to increase the output or positive effects of all those efforts. Businesses who don't ask their customers about their opinions, liking/disliking, needs and suggestions, couldn't figure out what they should do more and what they should do less. Such businesses are destined to fail. It is extremely important that a business knows what its customers think and what they want. Customers always expect something from their favorite brand. A good businesses must have to meet those expectation, but for that a business need to know themfirst.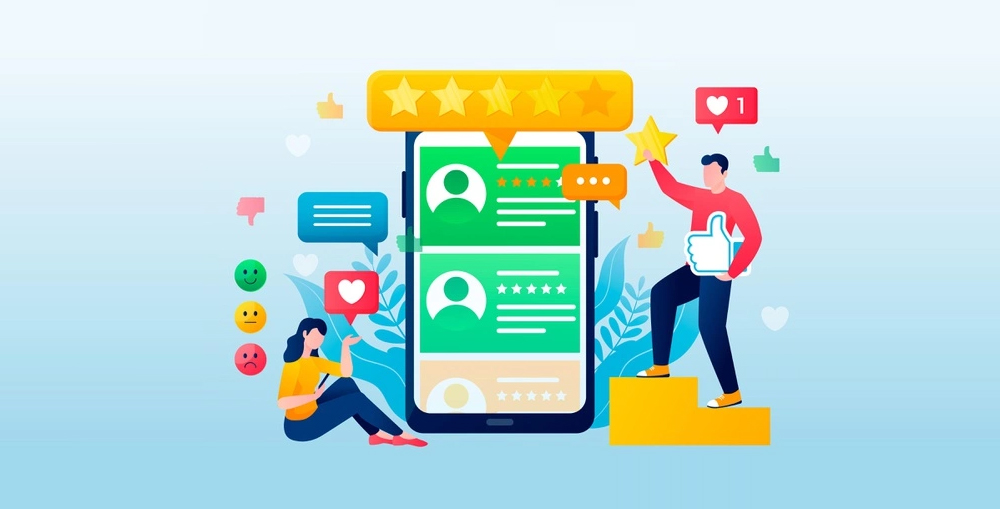 The customer feedback not only provide a deeper understanding of the customer behavior and their needs, but it also point out the areas of improvement and enable the business management to make informed decisions, take quick actions and make future strategies to achieve their long term goals. The customer feedback collection is not a new thing, businesses all over the world are doing it for decades. However, with the rapid advancements and wide adoption of the technology, certain things have changed. Those days are long gone when businesses were sending people door to door or calling their customers and asking them for their opinions, etc. Now a days everything is digital. Here in Dubai and all around the UAE an ordinary customers is quite familiar with digital and online, people now a days expect a digital interaction from their favorite brands. For collecting customer feedback digital tools are used, a dedicated customer feedback system is one of the best way to collect customer feedback and then process it with ease and accuracy.
What is a Customer Feedback System?
A customer feedback system is a software tool that help businesses and organizations to collect customer feedback from multiple feedback platforms and channels to acquire the deeper and better data-driven insights and business intelligence data which is extremely important for improvements, decision making and building up future strategies. Usually there are some hardware tools or accessories are also used along with the customer feedback system, for example, you might have witnessed small touch screens or tablets at the counters when you go for a service at any bank, exchange or in a government department, these tablets and touch screens are used to collect customer feedback data. Moreover the customer feedback system can collect customer feedback from various other channels, such as SMS, Email, Website, Customer Portals, Mobile Apps, Social Media and many more.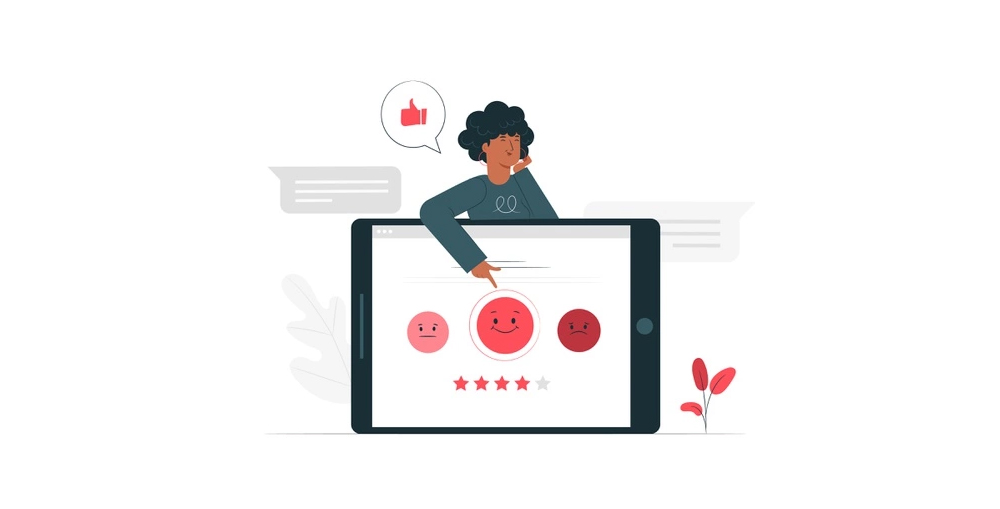 Why a Business should go for a Customized Customer Feedback System?
In Dubai and all around the UAE there are several service and solution providers who are offering various different kinds of customer feedback systems. However, we always recommend our customers to go for a customized solution rather selecting an off-the-shelf product. The problem with a ready-made customer feedback system is that it is designed on the bases of general requirements. When a company builds such customer feedback system they only consider the most requested features. However, as each and every business is different from one another and have different methodology and strategies, they might need some small things which are crucial but they can't have them with a ready-made customer feedback system, forget about major changes in the tool. Another problem with a ready-made system is that it doesn't update much often. So a business might have to wait for too long to have any latest feature or update.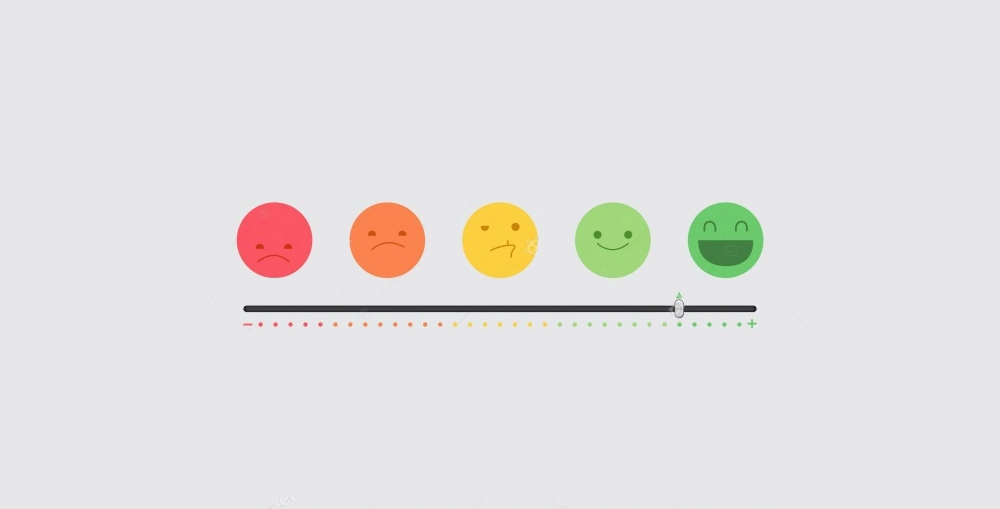 However a tailor-made or customized customer feedback system has no such restriction, it offer complete control and is very flexible towards updates and modifications. A business can easily update the features whenever they want. In order to develop a customized customer feedback system a business must first understand what they want to achieve with the system and what features they need. Unlike an off-the-shelf or readymade customer feedback system when a customized system is designed exclusively for a certain purpose and certain user it doesn't require additional features. This could also save a lot of cost too. Usually for the customized systems there is no regular subscription fee, which also saves a lot of operational expenses. Here is how a business should develop a customized customer feedback system:
What are the Objectives of a Customized Customer Feedback System?
The main objective of a customer feedback system is to collect customer feedback data, process it into actionable reports and allow the business to easily share the reports or data with the concerned departments and personals. However, for a customized customer feedback system the main objective is to obtain the highest efficiency in terms of usability and operation. Some businesses might be interested in linking the customer feedback system data to other systems, some might be interested in linking the queue management system with other existing channels and mediums of communication and so on. Each business have its own unique requirement, the customization allow the businesses to integrate the customer feedback system into the existing infrastructure without requiring any modification or change in the existing processes and practices. This may sound simple, but it isn't.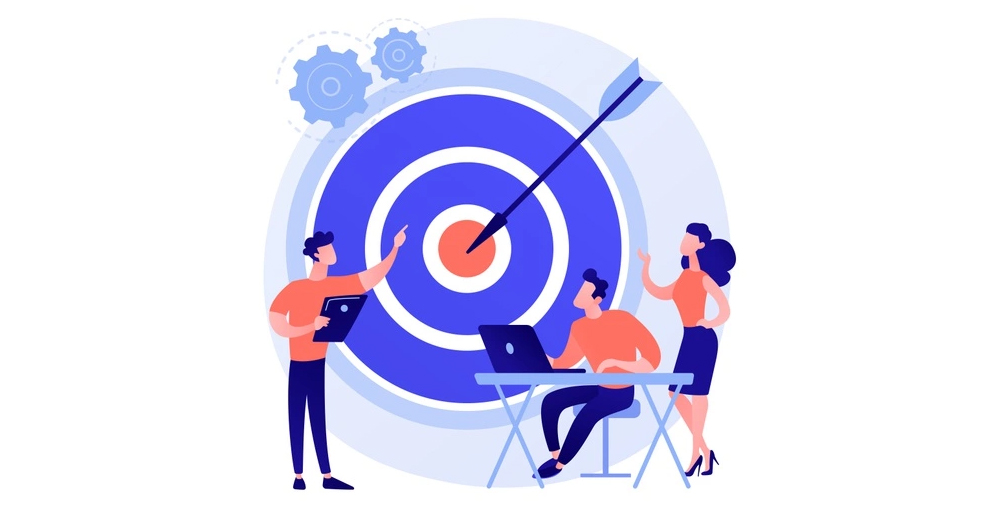 The customized solutions are also very efficient in terms of cost, operation and upgrades. Businesses can easily modify any functionality whenever they want without too much cost. The maintenance and upgrade cost is also very low comparing to the off-the-shelf or ready-made solutions. These are the main objectives of having a customized customer feedback system.
Make a Plan to Customize the Customer Feedback System to Achieve Desired Features
Once a business have decided to go with a customized customer feedback system they must have to enlist all the requirements that they have. This will define the entire system and its all functionalities. It is important to enlist all the required features beforehand as any changes during the development process would be difficult and costly too and such disruptions may also impact the completion date of the project as well. Here are a few questions that each business should ask themselves to decide which features they will going to need and how they will going to operate the customer feedback system:
What type(s) of customer feedback survey you want to run?
What will be the medium and channels you will going to need?
Do you require to identify your customers?
Do you require automatic alerts on negative/positive feedbacks?
Do you need a single survey at all channels and mediums or do you need different surveys?
Do you need to schedule campaigns and do you need occasional surveys?
Do you need to integrate SMS, Email or WhatsApp?
Will you conduct surveys online via customer portals, business website or mobile apps?
What data do you want to capture?
What kind of reports are needed?
What will be the report and data sharing mechanisms?
Is any third-party system integration required?
What hardware devices will be used for the survey? (If any)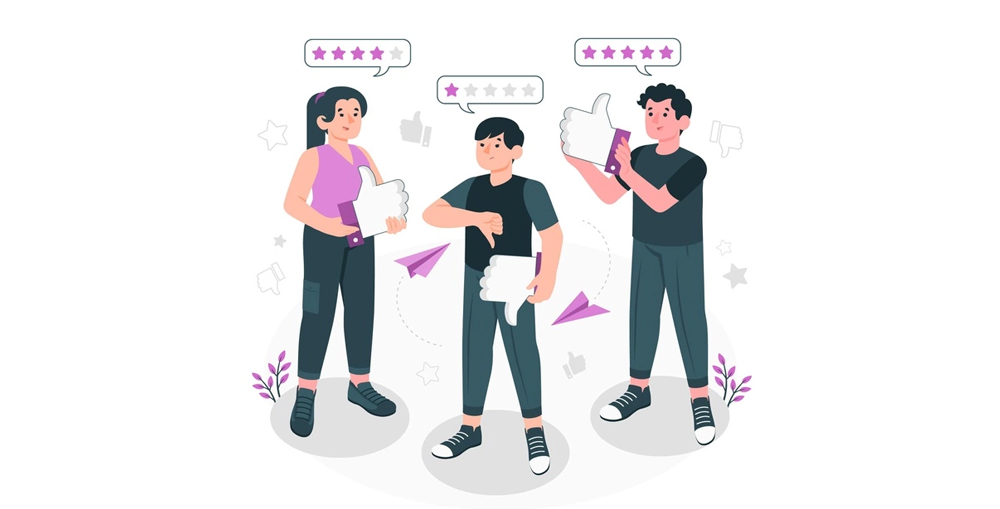 There are different types of customer surveys which businesses use for different reasons and different purposes. Similarly there are different types of channels and mediums to share those surveys with the customers. It is very important for a business to understand which type of survey is required. It entirely depends on the information that a business need to gather from its customers. For example the NPS Survey or Net Promoter Score is a measurement of the customer satisfaction with the brand. The CSAT Survey or Customer Satisfaction Survey is used to understand customer satisfaction for a particular aspect of the customer journey. Similarly the CES Survey or Customer Effort Score and general feedback surveys are also used for different purposes.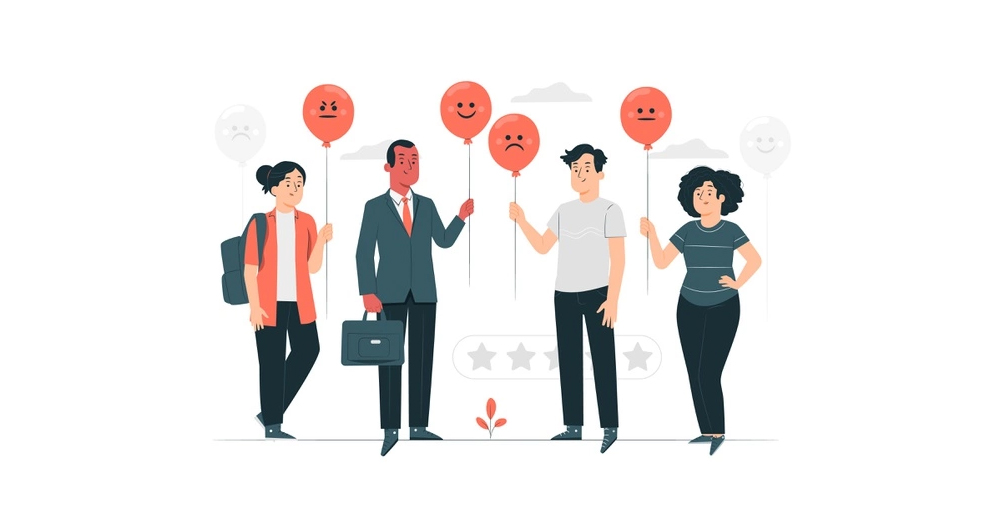 For NPS Survey the best time is to ask the customers immediately after an interaction, usually all the service based businesses keep a touch screen tablet or interactive kiosk at each counter or at exists, so the customer can share their opinion immediately after getting the service. The General Purpose surveys are usually long surveys with multiple questions and are used to acquire deeper understanding of the customer experience and customer journey. Same is applicable for all types of surveys. Similarly there are different channels and mediums to conduct the customer feedback surveys, for example, touch screen displays/tablets and kiosks is a one of the many mediums. Businesses also prefer conducting customer surveys via Email, SMS, websites, online customer portals and mobile apps. These days' social media polls and feedbacks are also gaining popularity. A business should decide which channels it will going to use and then customize the customer feedback system accordingly to support those channels and mediums only and if any integration is required that can also be planned.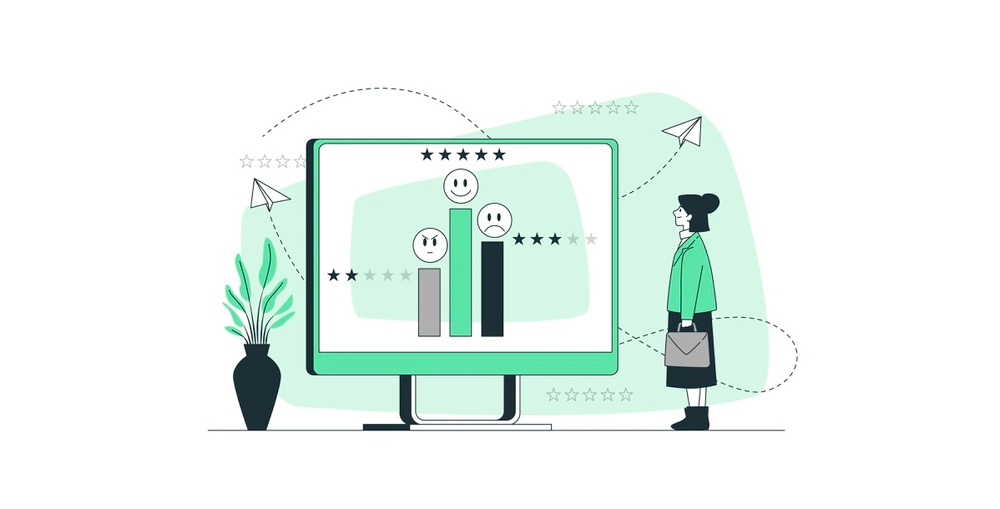 Businesses also require alerts and notifications, which can be customized as per the requirements. Each business have different management architecture and hierarchy, although from a general prospective the management of any businesses is pretty much defined in the same way, however different businesses assign different roles to different designations too. In any case it is very useful to have authority and control over setting up the work flow and management process in the customer feedback system which is only possible if the system is customized as per the exclusive requirements of the business. Each businesses have developed a slightly different kind of management and control mechanism and each business process different data differently, this requires a customized on the end of control and data processing management level which is only possible with a customized customer feedback system.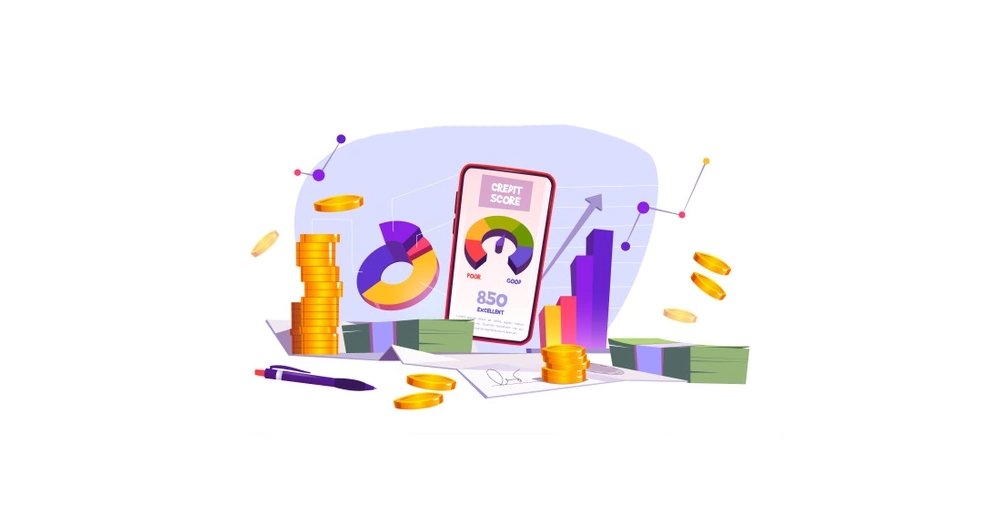 Businesses in Dubai and all around the UAE often overlooked the importance of acquiring customer's personal information or identification to be coupled with their feedback. For different channels the customers behave differently, but one thing is certain customers don't usually like to fill-in long forms and adding identification or such information. With the advancement of the technology that part can be entirely removed from the customer journey. The customers can automatically be detected if needed hence they can easily and quickly take the survey. This increase the response rate and also the accuracy of the data. Some businesses required to link their sales system with the customer feedback system to further refine the customer feedback data as per their needs. Some businesses want to link their CRM or CLM with the customer feedback system, which requires system integration. A customized customer feedback system can not only offer that type of customization but it has flexibility to bend itself as per the needs, which increases the usability and efficiency of the features and integration.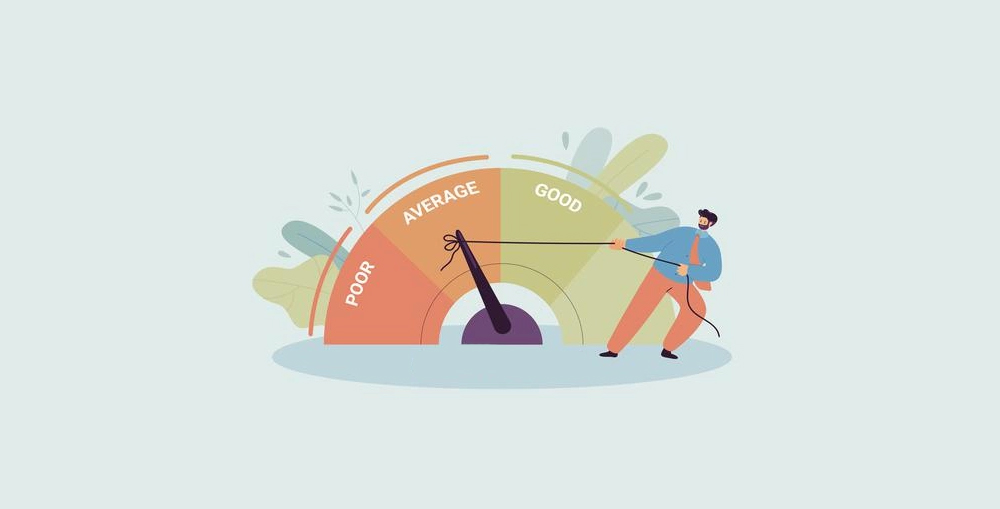 Business who are collecting customer feedback data also have to link it with the business intelligence and central analytical tools. So, they can have consolidated reports and the employee doesn't have to login to so many different systems to extract the required data. This also eliminate the need of manual data processing, in fact all the statistical data can be analyzed automatically with the help of the in-built data analytical engine which can be further molded as per the needs of the business. There are so many more features which a business can think of, the only problem is an off-the-shelf or ready-made solution can't fulfill those needs. So a business must have to choose a customizable customer feedback system.
Acquire a Good Customer Feedback System Developer/Vendor
As we have already discussed the perks of having a customized customer feedback system and provide you a detailed understanding of the customized features. The next step after finalizing the features and plan is to acquire an appropriate customer feedback system development company to develop the tool for you. There are several companies in Dubai and all around the UAE who provide the customer feedback systems and some of them also offer customization. However, it is important that you chose an appropriate company who can not only help you achieve your desired functionalities but also offer their suggestions to improve the overall system. RSI Concepts is one of the leading customized customer feedback system provider in Dubai, UAE [LINK] with a strong clientele and excellent track record. Chose a company who can offer you better and cost-effective solution of your problems.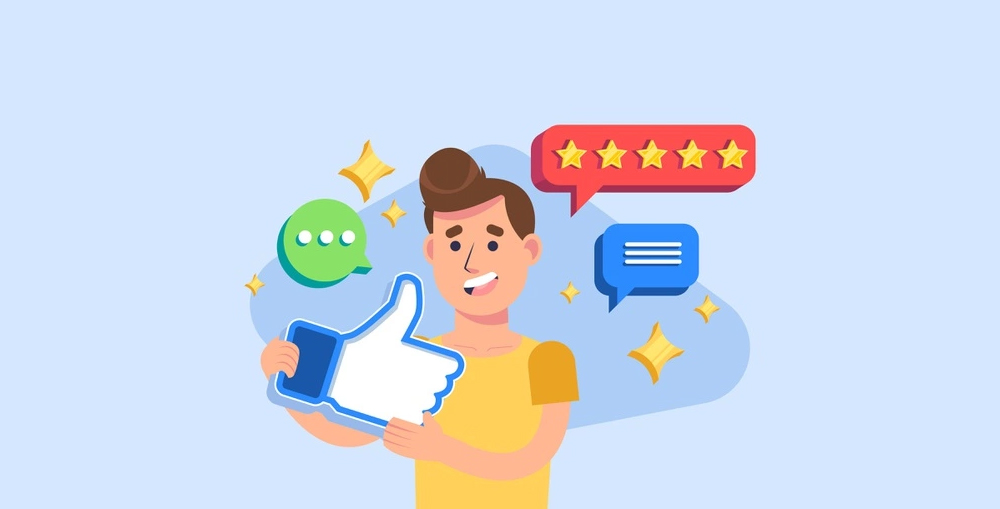 Once a vendor is finalized then discuss with them the possibilities of using different technologies and chose only the best. Break down the entire project in various milestones and keep in touch with the vendor during the entire development process. Make sure to connect other service providers to establish mechanisms for the third party system integration and then chose the appropriate channels and mediums to launch the customer feedback collection campaigns. It is always wise to have a comprehensive UAT (user acceptance test) and then a soft launch to understand the effectiveness of the system. Once done, go for a full launch across the network. It is extremely important to establish an understanding of the maintenance and future upgrades because this could cost you a lot if you don't account them at this stage. It is important that you own the product that has been customized for your special needs. That is how a small or medium size or a large business can develop a customized customer feedback system to ensure long term success and prolonged lifecycle of the system which will definitely save a lot of cost too.
Conclusion
Developing a customized customer feedback system or any business tool is not an easy task. It requires a lot of planning and research work. The purpose of this blog was to get our audience familiar with the customization of the customer feedback system and how they can make sure they will be able to develop a high-efficiency customer feedback collection tool which can ensure their long term success. The customization have a lot of advantages, the most important is that it ensures the customer feedback system or any other tool will be integrated within the existing business infrastructure without any trouble. It is important that a business knows what they can achieve with a customized customer feedback system is not possible with a ready-made or off-the-shelf customer feedback system. The customer feedback system is considered to be the backbone of the business intelligence. It enables the businesses to make informed decision and take actions in timely manners to sustain their customers and to make their customer experience and customer journey a lot easier and much more desirable.
Customer satisfaction is a key to long term success. It is extremely important that a customer feedback system easily identify the areas of improvement and provide deeper and highly accurate understanding of the customer behavior, their needs, expectations and desires. The customer feedback data will allow a business to plan ahead for future and make timely and informed decisions to ensure a long term sustainable success. RSI Concepts is helping our local, regional and multinational businesses to achieve their targeted goals and much desired success. If you need a customized customer feedback system or if you want to learn more, leave a comment in the comment box below or reach us out through our Contact Us page and we will get in touch with you soon.
Check out this blog: How to Build Customer Feedback Strategy?