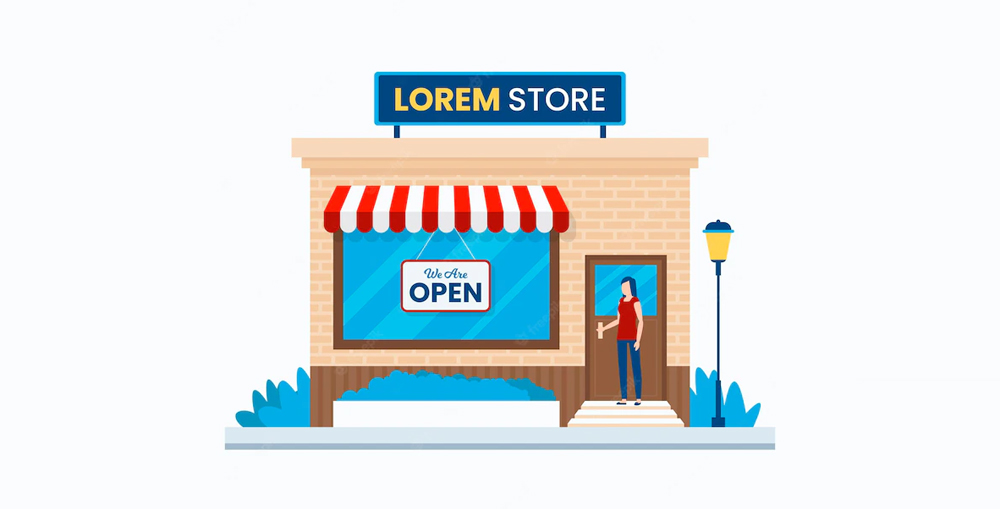 For any small or local business it is extremely crucial to retain its customers. Here in Dubai and all around the UAE the governments are very supportive for small and local businesses (SMEs) however, the market landscape is very competitive and challenging. The customer's demands and market trends are also changing on a rapid pace. As small and local businesses usually have limited resources so they will have to be able to utilize them more efficiently and effectively in order to secure their customer base. Businesses tend to invest in marketing, online channels and customer service areas but even then some businesses failed to attain the targeted goals. The very reason is that they don't understand their customers. If a business communicate in the right language through right channels it can build a strong relationship with its customers and it can also gain their trust. That is why customer feedback can be very helpful for small and local businesses in Dubai, UAE.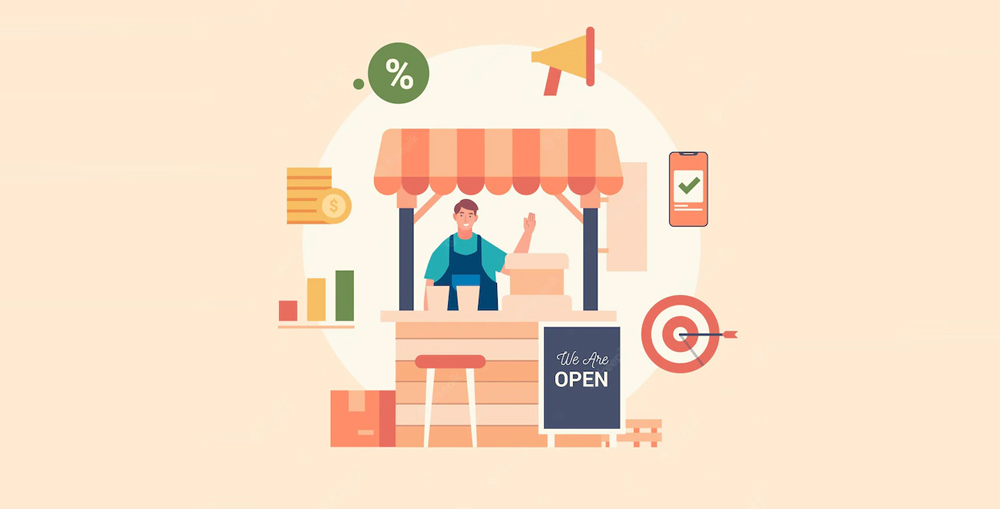 Before we discuss how the customer feedback can help businesses it is also very important to learn and understand what a customer feedback is and how a small or local business should collect it.
What is Customer Feedback?
By definition the customer feedback is the information and data shared by your customers about the problem they face, their opinions & suggestions and what they think and feel about their interaction with your business. This data or information can serve a business as a guideline for their future strategies, plans, goals and eventually overall growth in the market. It is crucial to fulfil the needs of your customers, meet their expectations and make them happy and satisfied. This is the only way a business can survive and thrive in the longer run. Now a days with the rise of online channels and digital platforms the feedback is not only limited to customer surveys, but the social media channels and the online website reviews or business reviews are also considered as the customer feedback. Especially the online reviews have become increasingly important when people search online for small and local businesses.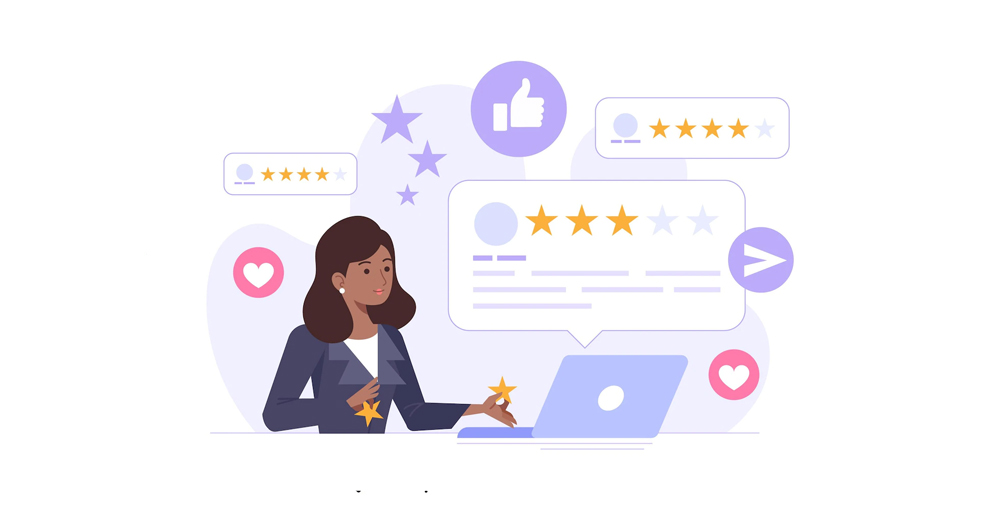 Customer Feedback Types and How they can Help Small and Local Businesses
Most of the time business owners and managers don't understand that there are several different types of customer feedback and each one is used to gather different types of data which can be used for different purposes. For that small and local businesses must have to understand that the customer experience and customer happiness is not only dependent on the customer service, but in fact each and every touch point in the customer journey can impact on customer satisfaction and customer happiness. That is why different types of customer feedbacks are created and all are used to get different type of data. Here are the most commonly used types of customer feedback:
NPS Survey (Net Promoter Score)
CSAT Score (Customer Satisfaction Survey)
CES Survey (Customer Effort Score)
General Rating Survey
Customized Survey
Usability Tests
Customer Feedback via Social Media
Online Third-Party Reviews & Ratings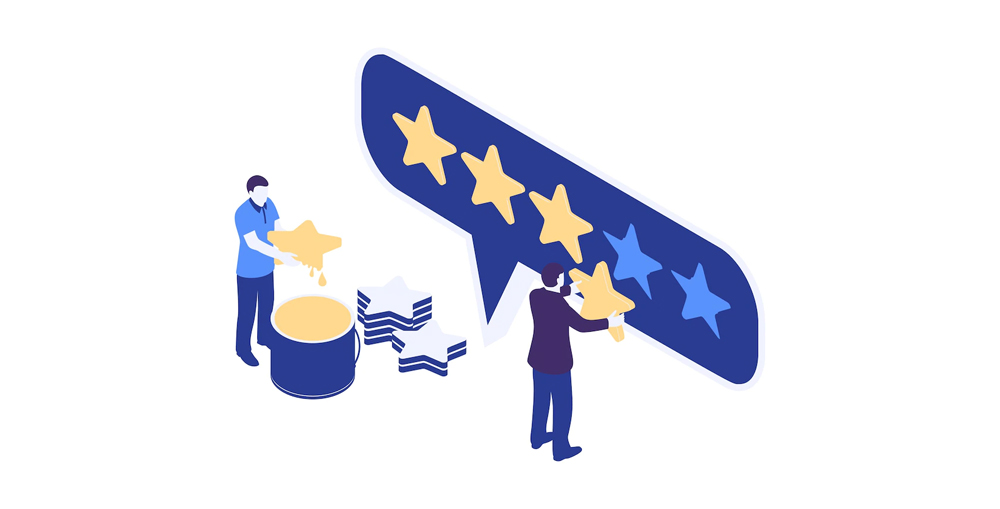 NPS Survey (Net Promoter Score)
For small and local businesses the NPS Survey or Net Promoter Score customer feedback type is very important it can be taken as the direct measure of the success of a business. In this type of customer feedback survey the business usually use a simple question asking them about how much they are willing to recommend the business to others. That is why it is called net promoter score. The question could be similar to the following example:
How Likely or Unlikely are you to recommend us to your friends, family and coworkers?
The answer to that question is usually a rating scale, which is the best way to quantify the data and extract accurate conclusion from the customer feedback. The rating scale is from 0 to 10. Where the 0 to 6 are taken as never recommending, 7 and 8 are less likely to recommend and 9 and 10 are more likely recommend.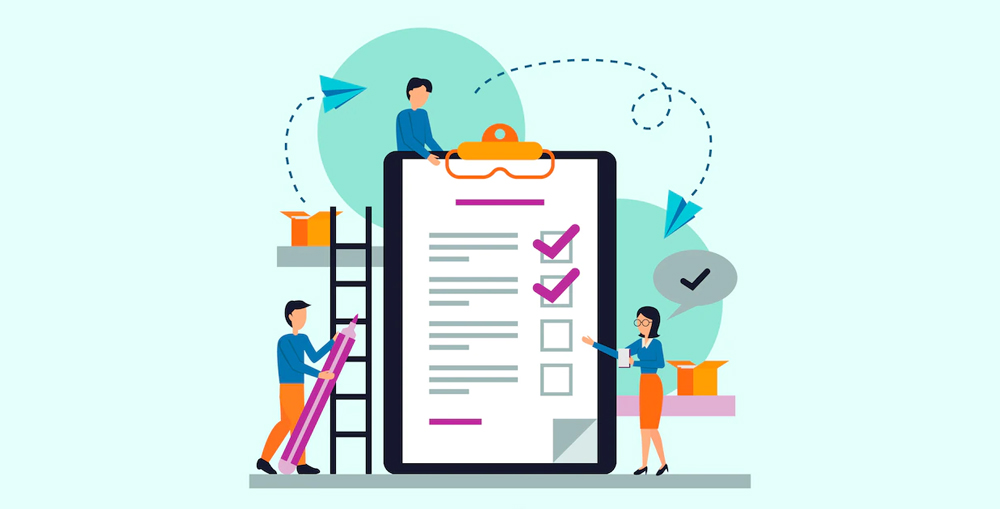 How NPS Survey (Net Promoter Score) can help Small and Local Businesses?
The NPS Survey or net promoter score is considered to be the direct measurement of the success and progress a business has made. It tells businesses that how many of their customers are happy from them and are willing to recommend their business to others. This number could be taken as the alarm, if the number falls that means your customers are starting getting unsatisfied. It highlights a problem so the businesses could take further steps before any more damage done to their repute. For small and local businesses the NPS score is very important starting point, as if the majority of their customers is satisfied they don't need to invest more resources in further scrutiny.
CSAT Score (Customer Satisfaction Score)
The CSAT Score or Customer Satisfaction Score is a customer satisfaction survey, and the data compiled will tell if the customer had a good experience or not. Usually the question is generic and doesn't specify any particular aspect or topic. However, some businesses also use a second question to get further information about what factor caused customer dissatisfaction. The questions could be similar to the following example:
Main Question: How satisfied/happy are you with your today's experience?
Follow up Question: Please chose one of more of the following reasons that caused any inconvenience: (Staff Behavior, Long Waiting Time, Difficult Registration Process, etc.)
The CSAT Score is usually a rating scale from 1 to 5 or businesses can also use happiness meter or descriptive icons/buttons such as Very Unhappy, Unhappy, Neutral, Happy, Very Happy, etc. The CSAT score is important to understand why customers were not happy, the customer feedback can be collected at and from various different touch points to increase the visibility.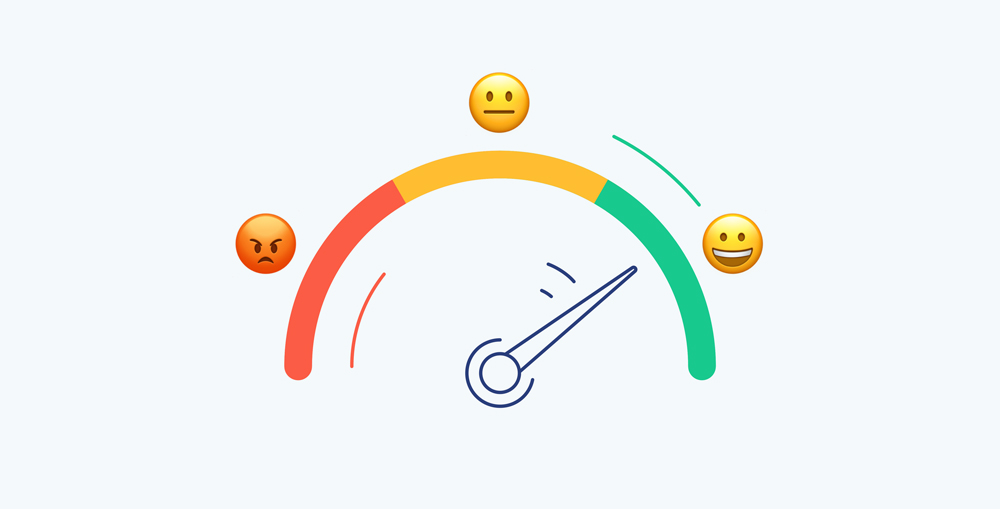 How CSAT Score (Customer Satisfaction Score) can help Small and Local Businesses?
The CSAT Score or customer satisfaction score is a very important customer feedback and it is used for different touch points. Let say businesses are using the CSAT survey at the end of a transaction, asking them about their experience, or after some time the customer made a purchase such as asking them about the quality of the product, etc. The CSAT can provide information one step further and it can narrow down the subject, hence the businesses easily know that if they have problem with their product quality, customer experience at the service center or their purchase process, etc. It also narrow down the research and analysis domain and let businesses quickly make the fixes to the respective aspect of the customer experience and customer journey. For small businesses the CSAT customer feedback data can provide them ability to efficiently use their resources to only address the actual problem.
CES Score (Customer Effort Score)
The CES Score or Customer Effort Score is a very crucial part of customer feedback data. It is used to further narrow down the reasons which are hurting customer happiness and customer satisfaction. The CES Score is measurement of the difficulties or hurdles a customer is facing while going through a business transaction, it could be availing a service or it could be making a purchase. The question could be similar to the following example:
How easy or difficult it was for your complete the purchase/avail our service/resolve the issue?
The typical answer is a rating scale from 1 to 5 and some marketers are also using 1 to 7 scale. Where the 1 represents the most negative answer and the 5 or 7 represents the most positive answers. Since the CES Score is a measure of the efforts exerted by a customer in a particular business transaction so a happiness meter with visuals and emoticons can also be used to let the customers express themselves in a more intuitive way. This way businesses can evaluate various business processes and then take actions to update them to make them easier and more convenient for the customers.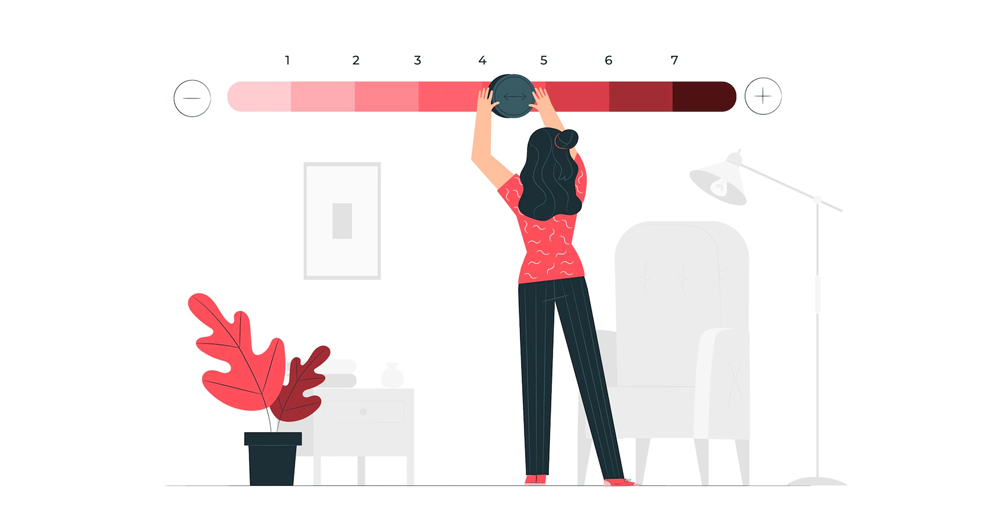 How CES Score (Customer Effort Score) can help Small and Local Businesses?
The CES Score or customer effort score is a slightly different kind of survey it not only help identifying the issues and challenges your customers are facing but it can also be used to strengthen the relationship with the customers. The CES customer feedback data can be collected at any stage of the customer journey. Let say if business have implemented a new self-service solution, it can evaluate it using CES feedback data. Or a business can ask its customers how difficult it is to reach to the branch or if they are having difficulties in parking and so on. Such questions show customers that the business really care about them and the business is very serious is addressing each and every large or small problem its customers are facing. Small and local businesses can use CES customer feedback surveys to understand their customers' needs and expectations and it also help them engage with them more effectively.
General Rating Surveys
The general rating surveys are used to get a quick response on a certain aspect of the customer journey and customer experience. Businesses can use general rating questions alone or coupled with other customer feedback types as well. The main purpose is to identify the areas of improvements. The general rating questions can be used to measure general satisfaction, evaluation of the staff and employees, product development and assessment of various business processes. The questions could be similar to the following examples:
How would you like to rate the new self-service registration kiosk?
How would you like to rate the new feature that we have added in our [product/service]?
How would you like to rate Mr. /Ms. [agent name]?
The general rating survey have usually a standard 1 to 5 or 1 to 3 rating answers, however, the 1 to 5 is most popular and also provide a better quality data. These days, instead of numbers, visuals and emoticons are also very common and can increase the conversion rate.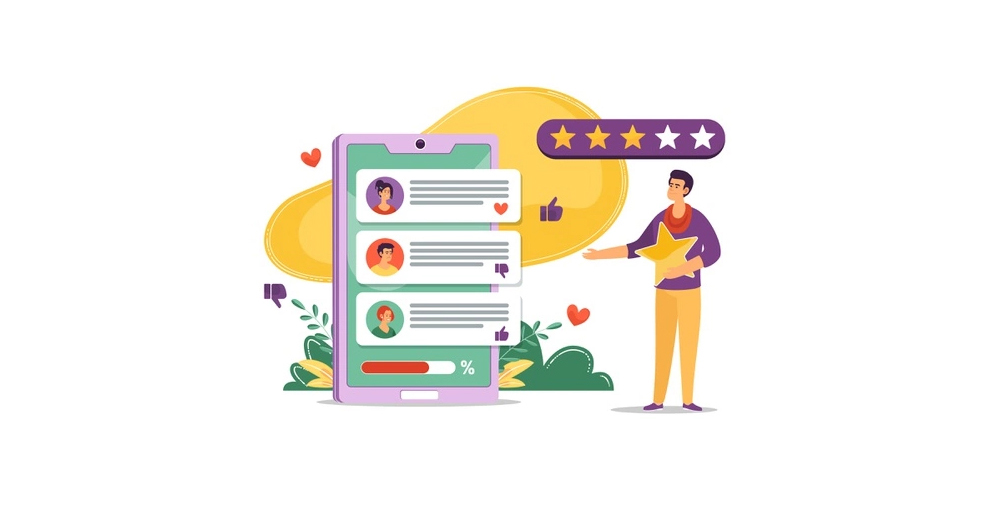 How General Rating Surveys can help Small and Local Businesses?
The general rating surveys are most widely used customer feedback data type. The questions are designed to address a very specific topic and in some cases multiple questions can be asked depending on which channel is being used, and what are the objectives of the feedback data collections? The customer feedback data collected in the form of general rating surveys is highly quantifiable hence it can produce very informatics and precise reports which can help small and local businesses to refine their strategies and plan to improve the areas where they are not performing well. It can also highlight the things which customers are liking the most hence the small and local businesses can also understand customer trends.
Customized Customer Feedback Surveys
The customized Customer Feedback Surveys are usually used to get a much deeper understanding of the customer experience and their feelings. The customized surveys can have multiple questions typically ranging from 5 to 30 questions in a single survey. The reason is to acquire a high quality business intelligence data. These surveys are done in many different ways, and sometime a single customized customer feedback survey can cover multiple topics in it. The customized customer feedback surveys use different types of questions, including general rating, effort score, net promoter score, general opinion and subjective questions to acquire more specific and quantifiable customer feedback data. Businesses can use open-ended, close-ended and conditional logics to take the user through the relevant questionnaires and compile the data by applying different analytical techniques.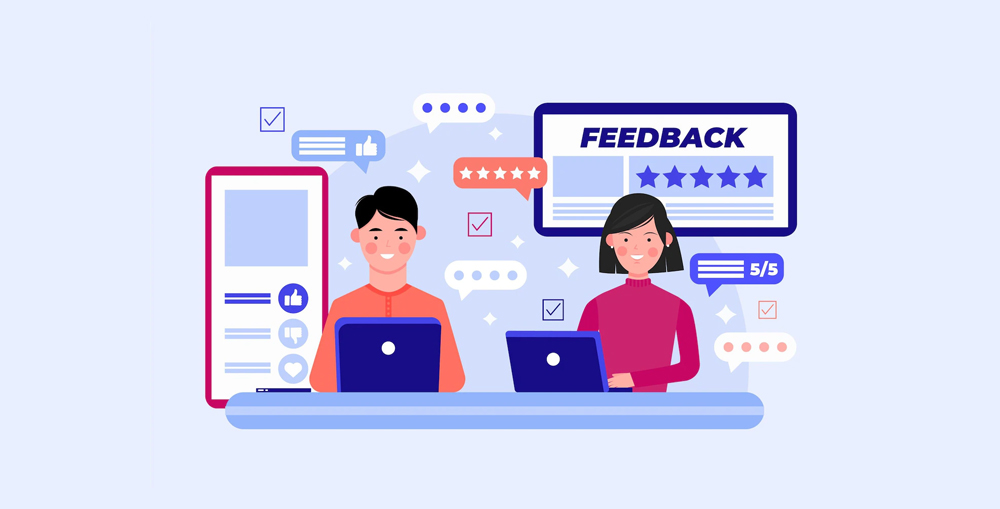 The answers of the customized customer feedback surveys are also of different types such as, multiple choice, single choice answer, rating scales, happiness meter, Yes/No poles, etc. There are several channels that can be used to conduct the customized customer feedback surveys such as:
Emails
Online Website Forms and Landing Pages
Online Link via SMS
In-App Surveys using Mobile Applications
QR Code based Links
Social Media and other Online Communication Channels
The basic data analytical techniques such as nominal, ordinal, ratio and interval scales are applied along with customized analytical tools to generate quantifiable results. The data is highly valuable for the strategy making and decision making process. For customized customer feedback surveys businesses can use targeted groups, general audiences, customers and even employees to be able to understand the strengths and weaknesses of a business across entire enterprise.
How Customized Customer Feedback Surveys can help Small and Local Businesses?
The customized customer feedback surveys are a great chance for small and local businesses to effectively get a 360 degree visibility of each and everything that can impact their customer satisfaction and customer experience. The customized customer feedback surveys are very important in learning about customer's thoughts, opinion, suggestions and complaints about each and everything from product/service quality to brand image including customer journey and everything in between. The customized customer feedback surveys are cost-efficient and can generate a valuable high quality feedback data which can be incorporated in policy making and planning processes to make your small and local business more aligned with your customers and targeted audience.
Usability Tests
The usability tests are part of the product/service development customer feedback campaign. With the help of other customer feedback data businesses can plan for new product/service development and the usability tests are done during or at the end of the development process when the product/service is almost ready to go live. For the usability tests businesses used a concentrated group of audience which could include premium customers, employees, and people from targeted markets, market experts, and many more. The usability test is done by sharing the complete or near-completion product of service with the audience and set a very specific feedback survey to get their reviews and opinions on certain aspect of the product/service. This provide businesses a chance to refine their products and service before launch and can also help them projecting the success of the product/service in the open market.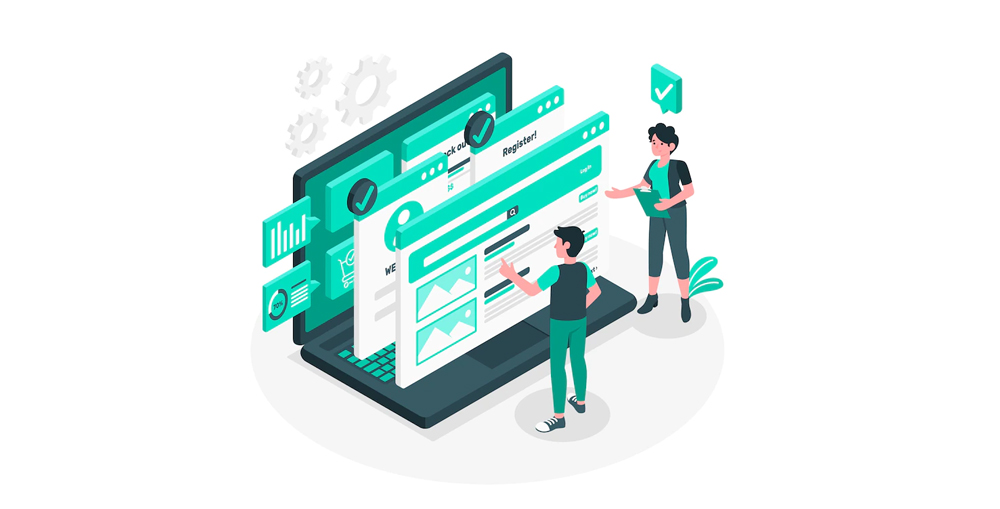 How Usability Tests can help Small and Local Businesses?
Product development and research is a very expensive and time consuming task. Small and local businesses have very limited resources, it is a big challenge for them to launch a new product or service while making sure it could give them the break they needed the most. Hence the usability tests are used to further improve the new product or service they have planned to launch. This will provide them a chance to scrutinize their new product/service from the actual customer's prospective even before the launch hence it provide them a chance to improve the final outcome and make it more likable and user-friendly.
Customer Feedback via Social Media
Social media is emerging as one of the most powerful marketing and communication channel not only in Dubai, UAE but all around the world. There are thousands of examples of small and local businesses going viral using social media marketing tactics. Here in the UAE people spend hours on their social media marketing channels. Collecting customer feedback form social media can help businesses to tap into a vast reservoir of useful business intelligence data. The social listening is not only limited to comments, direct messages, post mentions, etc. in fact many popular social media platforms also provide polling and survey tools to the businesses. These polling tools can be a great way to ask a quick question, and people usually don't mind answering it either, it doesn't require them much time to do the poll, they don't have to sign-in or they don't have to input their contact details, etc. all a user is required to do a single tap or just one click and their feedback is submitted.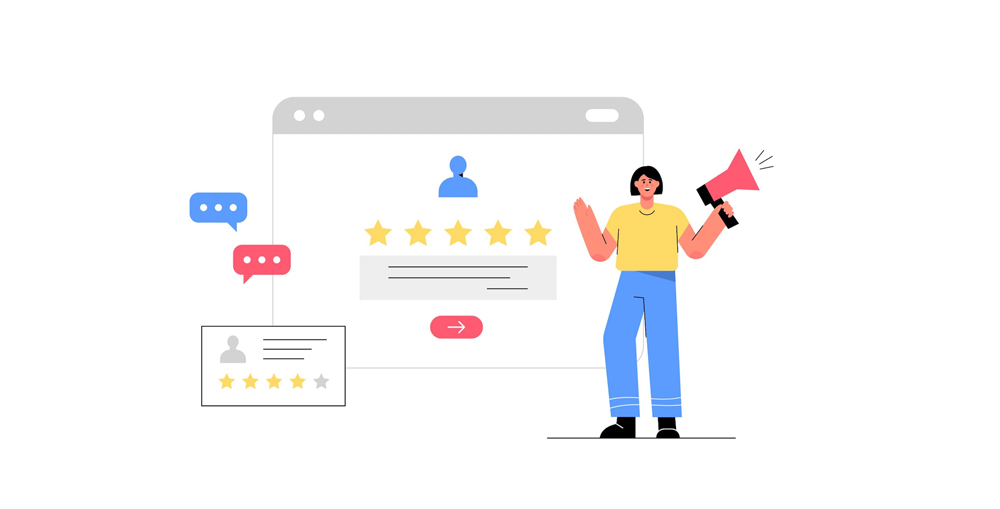 How Social Media Feedbacks can help Small and Local Businesses?
The social media channels can offer maximum customer engagements and a chance of gaining huge popularity. For small and local businesses the social media presence is a must to have in today's modern age of digital and internet. The social media provide small and local businesses a chance to cost-effectively magnify the customer engagements and reach out to the wider audience. The social media comments, likes, shares and other engagements can help small and local businesses to understand their audience which helps them to set future policies and strategies. The social media polls and surveys are also a great tool to acquire bulk feedback with easy to analyze data and generate quantifiable reports while enabling the audience to give feedback within a single click or tap on the screen. The small and local businesses can generate huge and very precise customer feedback data using social media platforms and channels.
Online Third-Party Reviews & Ratings
For small and local businesses the online reviews and rating on third-party websites is extremely important. People tend to look up for small and local businesses in Google, and if any businesses is actively working on its digital strategy they must have a Google My Business page. People can come to that page and rate the business and they can also post their comments on the Google My Business pages. These rating and reviews can have huge influence on the people. If people see negative reviews they are tend to avoid such businesses. However, the biggest problem is that these rating and reviews are not in your control. So, the best a business can do is to contact those people and try to solve their problem so this won't happen in future again. Similarly there are several third-party sites and directories which are only designed for this purpose. They enlist all small and local businesses and allow their visitors to navigate to these businesses by their industry, products and services and by location. People tend to rate businesses and post reviews on those sites also. Businesses should also keep a track on those feedbacks and try to solve the highlighted issues and problems.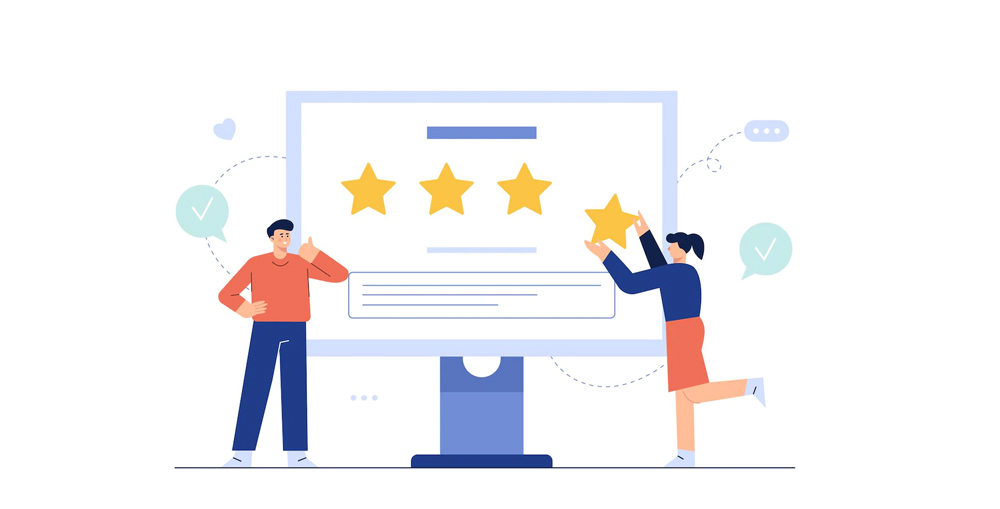 How Online Third-Party Reviews & Ratings can help Small and Local Businesses?
Several studies have shown that the online reviews and ratings are a most impactful factor in generating online leads. People who are searching for small and local businesses online let say in Google consider Google reviews and ratings a lot, and if they see poor ratings, they will not even bother to open your link or contact through your number, they will simply move on to the next business. Similarly there are online review and rating websites, which are a modern form of online business directories, and these third-party reviews and ratings sites have tons of traffic and people tend to search for small and local businesses on these websites a lot. If your rating is good, more and more people will call you or visit at your business. The only problem is that a business can't do anything about those ratings unless it is a spam. So, a business must have to be active at least with Google reviews and local listing pages and try to solve the problem the customer had faced and keep them informed about the progress made. This can reduce the effects of the negative review and you can have a chance to get some traffic from these sources.
Conclusion
The Dubai and in fact the entire UAE is a very competitive market. Everyday more and more small and local businesses are appearing on the landscape. The customers and the audience is also very demanding and the market standards are very high. In such environment if a small or local business want to survive and thrive, they must have to make sure their customers are happy and satisfied. Customer happiness drive customer loyalty and raise customer retention. Which is considered to be a key for not only small and local businesses but for any business. The customer feedback can provide a substantial business intelligence data which can help small and local businesses to easily highlight the areas of improvement, identify new opportunities, help them with product/service development and let them understand what customers want, need and expect from them. The feedback data also provide them a chance to evaluate their existing business processes, quality and features of their products/services and the staff also. Which can be used as a guideline for the future strategies and planning.
Check out this blog: How Interactive Kiosks can Improve Customer Journey?