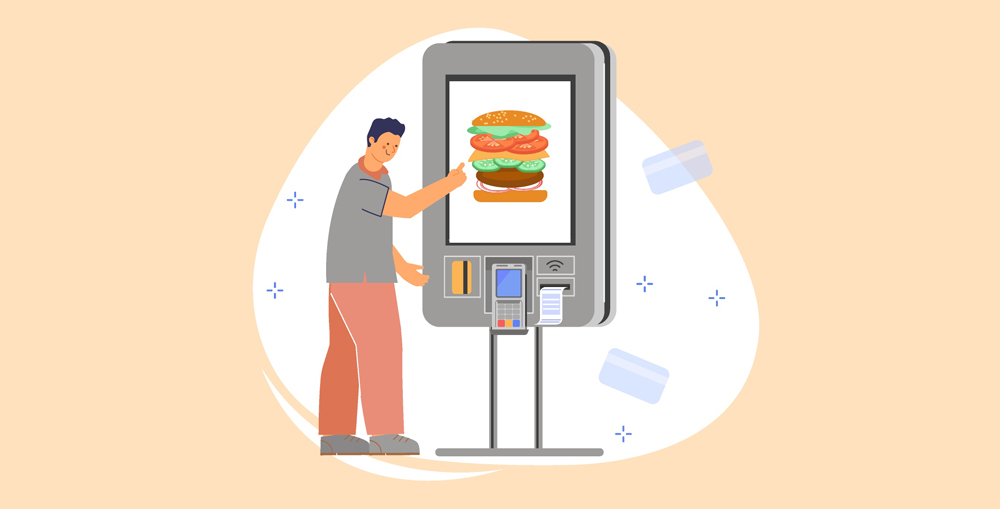 Businesses in Dubai and all around the UAE are rapidly adopting to self-service solutions. The most effective and popular self-service solution is interactive kiosks. The interactive kiosks allow the customer to avail customer service from a remote location which enables them to access customer service 24/7 and the customers are also not require to schedule meetings, or wait in long queues to get the service. The self-service interactive kiosks are good for both the customers and the businesses. Businesses can reach out to the new areas and unexplored markets without bearing huge cost of opening up a regional office or a branch. In fact an interactive kiosk can offer most of the services that the business is offering at its customer service centers. Another great advantage is to provide a virtual service counters at the convenient locations so customers don't have to travel much to reach to the service centers. That is the reason the self-service interactive kiosks gained huge popularity in a very short period of time.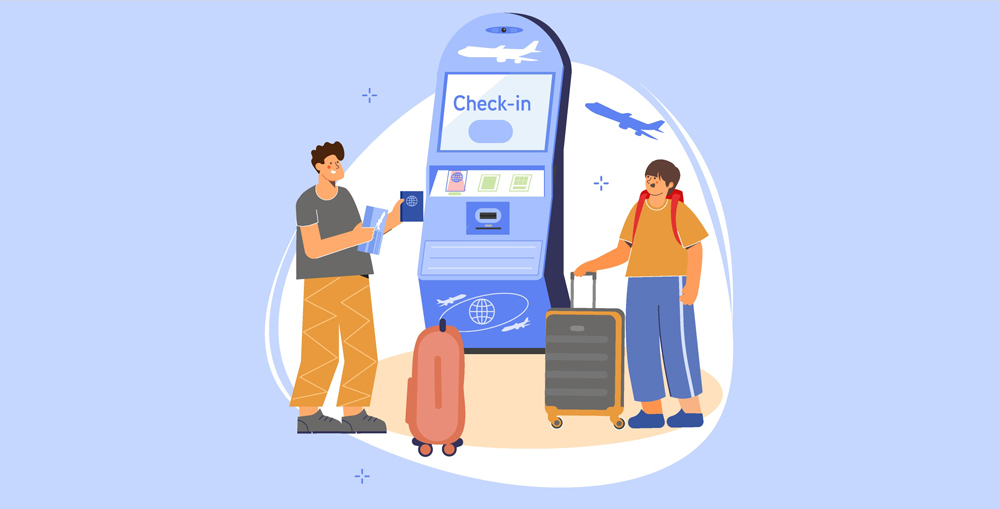 One of the biggest advantage of self-service technologies and interactive kiosk is that the business doesn't require to deploy human staff which save them a lot of resources and minimized its cost too. Since the users are allowed to interact with the business via a simple UI the customer experience is good. The interactive self-service kiosks can also be reprogrammed and re-purposed if needed. The 24/7 availability also allow to serve more customers. These benefits and several other perks are the main reason why businesses are rapidly adopting self-service interactive kiosks. When it comes to the customer service the main objective is to enhance customer experience and ensure maximum customer satisfaction.
Why Interactive Kiosk are good for Customer Service
The top priority of a customer service is to achieve the ultimate customer satisfaction. For that every business have to understand what customers are expecting from them and what problem they might be facing, this information could help overcome almost all customer service challenges. Here in Dubai and all around the UAE the overall market competition is high and the customers are also well aware of the fact and they don't even give it a second thought before they decide to switch the service provider. That is why businesses are investing huge resources to improve their customer service and customer experience. Using interactive self-service kiosks for customer service is not a new thing, businesses are using interactive kiosks and other self-service technologies to deliver customer service. However, the interactive kiosks are considered to be one of the best self-service method for customer services.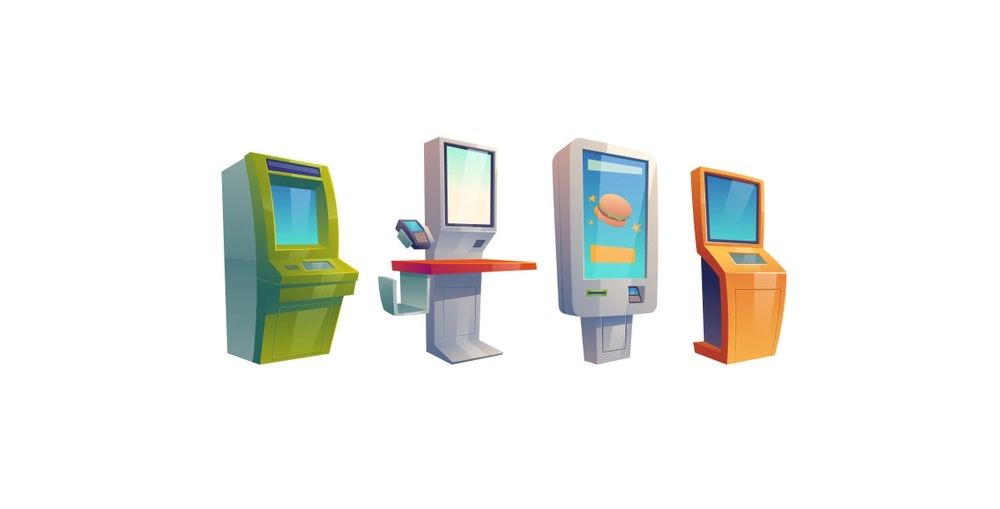 The interactive kiosks are usually installed on the convenient location which are in easy reach for the customers. In addition to that the interactive kiosks can completely deliver the service as per the customer service office with ability to integrate several hardware and software features which are not possible with other self-service channels. Some businesses also place interactive kiosks at their customer service centers to reduce the work load of the customer service staff and to boost the efficiency of the branch. In general people living in UAE are very familiar with self-service experiences. So a huge number of visitors also prefer to use an interactive kiosk instead of waiting in long queues for the customer service. Another most compelling reason is that there is no timing restriction and the availability and reach of the customer service via interactive kiosk is unmatched. That is why interactive kiosks are important for business to maximize their customer's experience for their customer service needs.
How a Video Link can Enhance Customer Service Experience at Interactive Kiosk?
Despite all those benefits a self-service channel for customer service lacks one basic key component of traditional customer service experience, which is human touch. For any interactive self-service kiosk there is no staff deployed and the users can't always access to the support teams either. This sometime could left users in confusion and sometimes the users won't be able to avail the service without the help. The interactive kiosk is a digital channel so it offers an interactive UI (user interface) to interact with business and various business processes are automated and digitalized to enable the self-service feature which can cause confusion and misunderstandings. Sometimes some error may disrupt the user experience and left them in middle of a transaction or task. All such problems are faced with almost all self-service digital channels. That is why if a video link is been added to the kiosk which allow the users to get in touch with the staff could solve all those problems.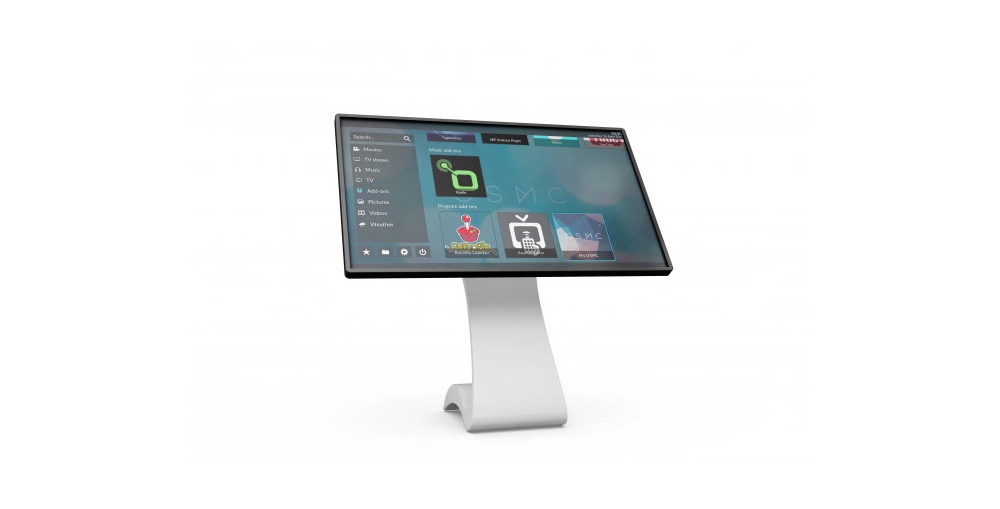 A staff member can handle up to 12 kiosks from a remote location as per the difficulty and complexity of the customer service. The customer support staff can help users to perform certain tasks and aid them through the process of availing any customer service on a live video call. On top of that it also fill the gap of 'human touch' between the self-service interactive kiosks and traditional customer service delivery process. That is why a video link can significantly enhance the customer experience and ensure a great customer journey and satisfactory service deliver. The businesses can confidently install customer service interactive kiosks to expand their areas of operation and without worrying to compromise customer experience or any such problem. That is why a video link based integrated support in a customer service interactive kiosk made it a perfect alternate to the customer service centers and offices.
How Customer Service Interactive Kiosk with Video Link Works?
A video link makes an interactive kiosk a complete package for customer service. It covers the most felt gap between the virtual customer service and traditional customer service which is the lack of human touch. However, from the operation or technical stand point the customer service interactive kiosks with or without video link are almost the same. Physically there is not much difference, the camera, microphone and headphone/in-built speakers doesn't change the appearance. The video is played on the existing screen of the kiosk. From software point of view the UI remains almost the same with a new button added to contact support staff. However the software of the kiosk got a lots of changes in it. A new admin dashboard for the support staff has be to build, which allows them to take calls and help users in real-time. The agent dashboard also allow them to access to the numerous information along with the ability to push instructions on the interactive kiosk screen. The agents can also complete the service delivery if a customer stuck in the middle of a transaction.
Read More: The Ultimate Guide to Execute a Customer Feedback Campaign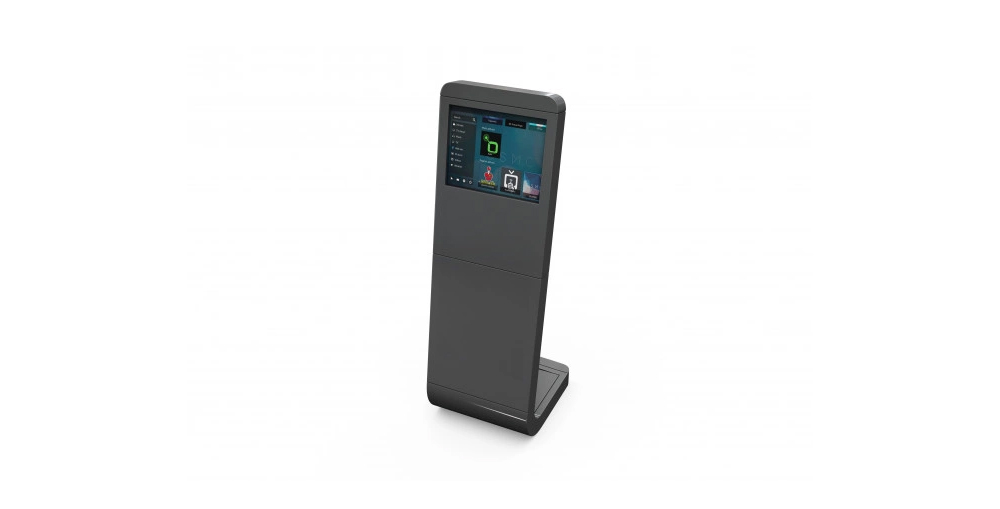 Application of Customer Service Interactive Kiosk with Video Link
The human interaction is great for building a good relationship with the customers. For some industries the human interaction might not be as important but usually most of the customer prefer human interaction. The main factors that most customer prefer interactive kiosk is for the easy access and no waiting time or queues. However, the human interaction remain superior. Here are some industry sectors which can utilize the video link to boost the customer experience at their interactive kiosks:
Customer Service Interactive Kiosk with Video Link for Banks
Banks all over the world are adopting to video link enabled interactive kiosks to improve their customer service. Banking sector had one of the busiest customer service department. Many customer visit banks and the daily foot fall is also high comparing to other industries. The customer service interactive kiosk with video link can not only help banks to balance the work load of their customer service staff but it would also help them to ensure equally satisfying customer experience via the self-service kiosks. A bank can offer traditional services such as making transitions, printing statements, updating documents and information via interactive self-service kiosk. A video link will help them enhance the user experience so the customer can avail help at any time during their interaction to perform required tasks and on top of that the customers can also get quick consultation form the staff even if they are using a self-service interactive kiosk at a remote location. The video link allow the banks to work efficiently and provide all their service to the customer via a virtual or remote mode customer service.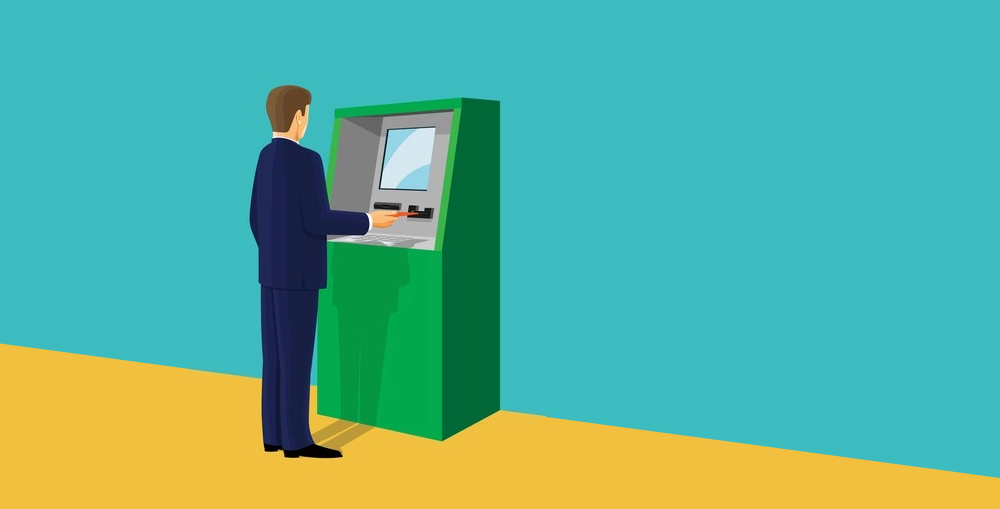 Customer Service Interactive Kiosk with Video Link for Airports
In the airports the customer service interactive kiosks and other self-service kiosks are very common. Especially the world's top rated airports such as Dubai International Airport (DXB), Abu Dhabi International Airport (AUH) or Sharjah International Airport (SHJ) or any other international airport around the world the customer journey and customer experience have been transformed with the help of digital solutions and services. The most common services that people use at the airports are related to the information and self-service check-ins or boarding. For both of them the video link can significantly improve the customer experience. While using the customer service via an interactive kiosk a customer need additional information or couldn't find the relevant information they can immediately access to a customer service agent with just a single tap at the screen. The customer agent can have a video call with them to explain them everything, provide them with updated information and help them through the self-service process as well. The agent can ensure the customer satisfaction and can provide them additional information which are not available on the official catalogues or guidelines.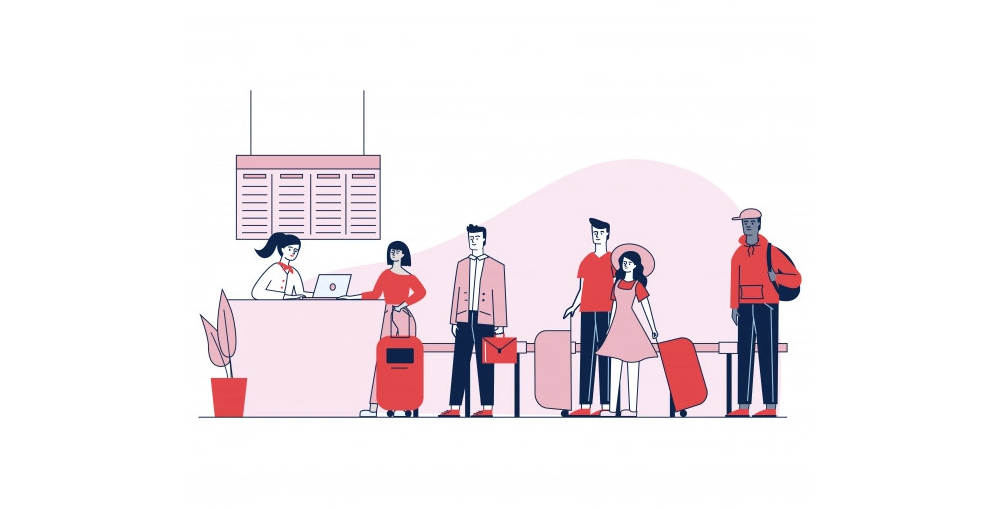 Customer Service Interactive Kiosk with Video Link for Healthcare Facilities
The telehealth is not a new concept, however when a customer service kiosk is equipped with the video link facility it could literally transform the remote healthcare services. The hospitals, clinics and healthcare facilities can use customer service kiosks to promote their healthcare services, free consultation or it can also be used to help the patients at remote locations such as in country side, remote areas, or remote project sites and such places where reaching to a medical facility is difficult. The healthcare sector can also use customer service interactive kiosks in their stores, pharmacies, small branches to help patient with non-urgent symptoms or regular consultations. The customer service interactive kiosks for the healthcare can be further customized to add basic features to diagnose non-urgent symptoms such as body temperature sensors, heart rate and blood pressure monitors, oximeters, etc. This could be very helpful for the patient to get immediate help and consultation.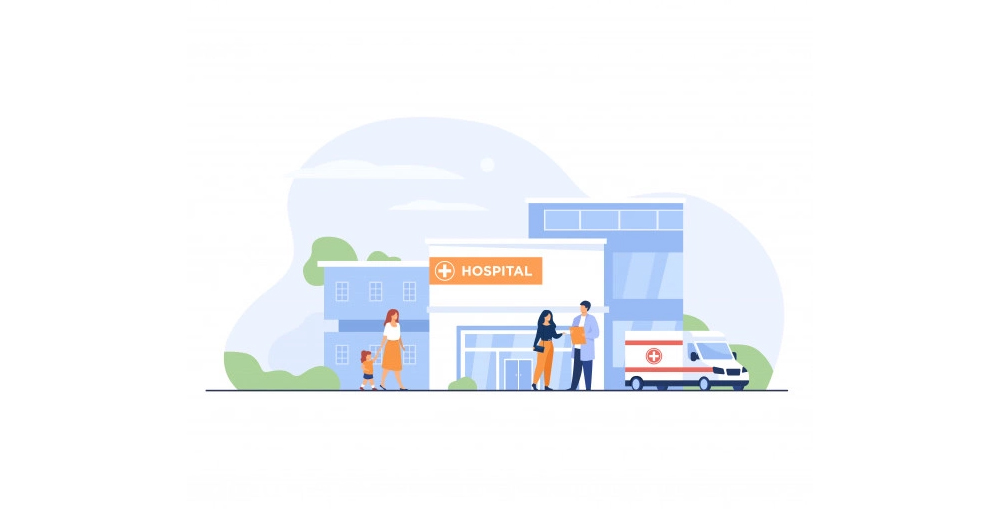 Customer Service Interactive Kiosk with Video Link for Educational Institutions
For any school, collage, university campus or educational institution the most common challenges are to make access easier for the help desk, wayfinding services, and basic student admission services. The customer service interactive kiosk can help with all of them. When a video link is added the students can easily contact relevant university staff to immediately resolve their problems. The biggest problem that students face is that they have class timings and if they have to visit the relevant office they have to physically go there, which usually is usually crowded. The students have to wait in long queues and the chances are their next lecture or class time won't allow them to wait for too long. However, with the help of customer service interactive kiosk with video link the students can perform basic tasks such as admission, documents printing, scanning and copying through the kiosk itself. The video link can provide them a quick access to the staff from anywhere from the campus without waiting time in going to the office or waiting in the long queues.
Read More: Benefits of Airport Kiosks in 2022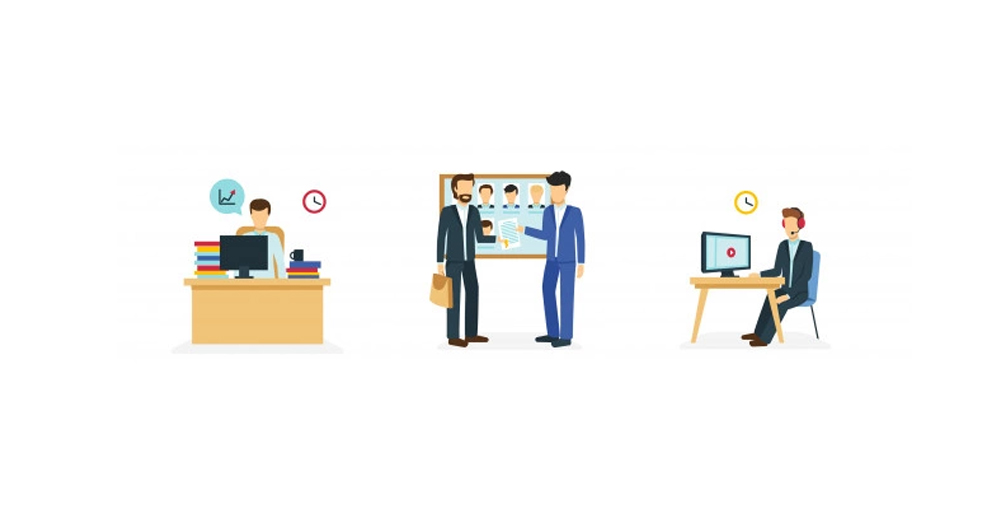 Customer Service Interactive Kiosk with Video Link for Telecommunication
The telecommunication service providers are always seeking ways to improve their service quality and customer satisfaction. A customer service interactive kiosk with video link could be a great tool to maximize the branch performance and it can also be deployed at locations where the branches are on distance. The customers can perform all basic tasks such as updating documents, availing services and even issuing new SIM cards as well. The customer can make payments and pay their bills from the kiosk within minutes. In case if a customer have a complaint or need help they can simply use the video link to get connected with the telecommunication customer service staff. The staff can help them through video call and can also push information or give commands to the kiosk to perform certain transactions. Moreover for the telecommunication companies they can use remote staff to assist the customers 24/7 which is also very cost effective and it also improve customer experience and customer satisfaction.
Read More: Top 10 Self-Service Technologies for Business in UAE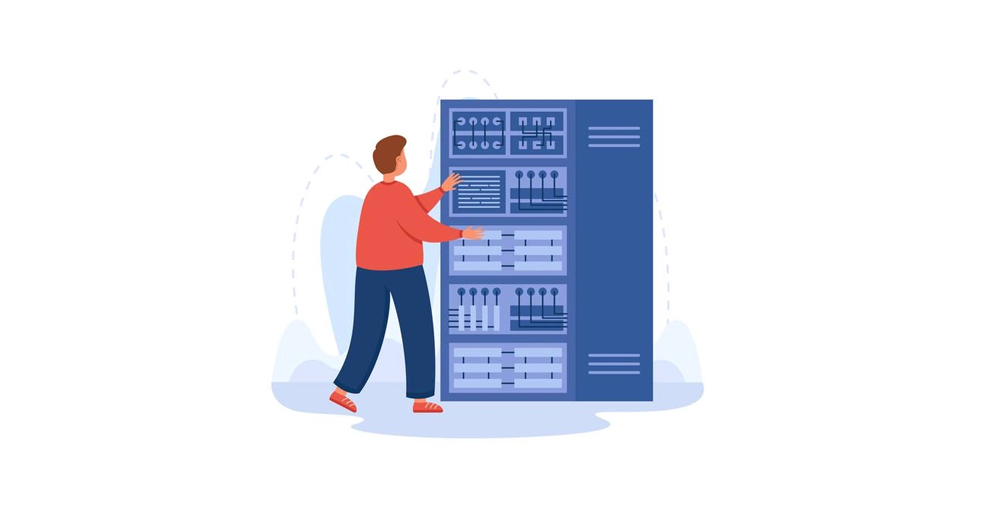 Conclusion
The interactive self-service kiosks are used by the customer service department across many industries. Business are transforming customer experience and customer journey with the customer service interactive kiosks. These kiosks can scan documents, take prints, accept cash, take digital payments and can perform a variety of different functions on an automated self-service model. However, the only thing that these kiosks lack is a human interaction. Businesses need human interaction to improve customer happiness and to ensure ultimate customer satisfaction. A customer service interactive kiosk with video link can fix this. It enables businesses to provide their services remotely and if a human interaction is required that can be done via live video link functionality. The business can deploy very less staff to attend several kiosk via video link which is also very cost effective and which improves customer experience as well. RSI Concepts is a leading interactive kiosk providers, socialized in customized and tailor-made customer satisfaction solutions. If you want to learn more about the topic or if you have an enquiry please feel free to contact us through our Contact Us page or leave a comment in the comment box below and we will get in touch with you soon.
Check out this blog: 8 Proven Practices for Successful Customer Feedback Management