For any business its customers are the most important asset, especially loyal customer base. The loyal customers are the bedrock for growth, progress and expansion. Businesses in Dubai and all around the UAE follows modern methods and techniques to ensure excellent performance and superior quality work. Moreover the UAE is a very competitive market which is continuously growing, this means every day new competitor is popping up in each industry sector. In such situation having a strong and healthy relationship with your customers is absolute necessity. Business and customer relationship is like a garden plant, it requires continuous attention and nurturing. The customer happiness and satisfaction help gaining their trust and strengthen the relationship between customers and businesses. The customer happiness drives customer loyalty which is a key to success. The customer loyalty not only help getting more sales but also reduce overall marketing expenses.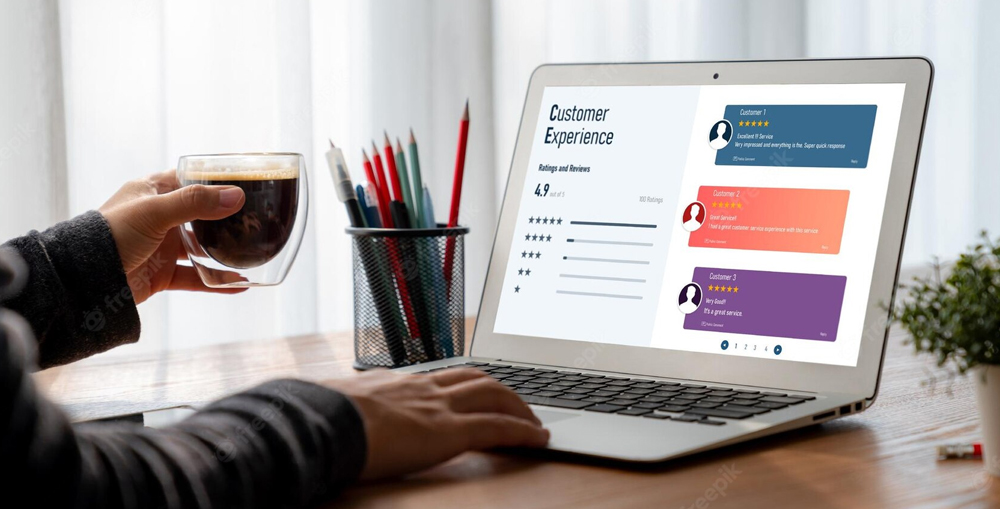 Studies have revealed that it is 5 to 25 times more expensive to acquiring a new customer comparing to selling to an existing customers. This could have a huge impact on the overall profitability and growth of the business. Furthermore the happy customers tend to be a good brand advocate and in the modern era of digital and cyber-world the loyal and satisfied customers could help promoting brand as well which can attract more customers. Similarly the unhappy customers or negative opinion can damage a brand's reputation. The brand reputation and brand image have huge impact on marketing and conversions as well. That is why the businesses strive for customer happiness and satisfaction. For any relationship it is crucial to listen to the other person, similarly for businesses it is extremely important to listen to its customers' voice and take care of their needs and demands.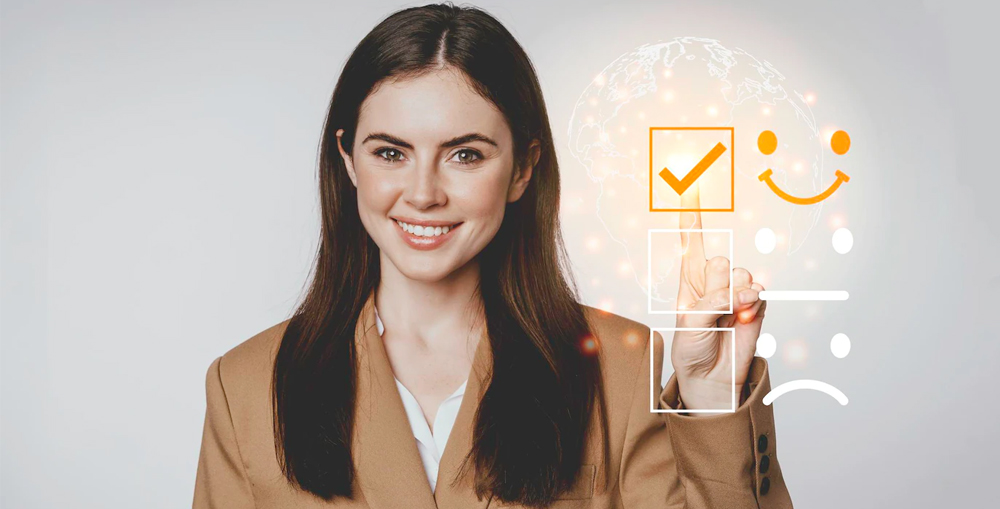 That is why business run customer feedback collection campaigns, just to listen to its customer's voice. However, the manual and traditional ways are outdated already, they simply couldn't keep up with the sudden and subtle market changes. The data quality and accuracy is also a big concern. However, the modern customer feedback system is a great software solution to that problem. It not only help collecting highly accurate data but it also offers a variety of features which help businesses collect the desired data. The technology and digital features make customer feedback system the best tool to understand and analyze customer experience. In this blog we will discuss some key advantages of the customer feedback system and how business can utilize them to enhance customer experience.
Why Customer Experience Surveys are So Important?
Traditionally businesses listen to their customers in the one-on-one session, whether during the sales, pre-sale sessions, post-sale service, etc. However, there is a lot that goes unsaid and unasked. That is why businesses used various other techniques to listen to their customers and ask them the most important questions which help businesses making improvements and eventually transform a business from sales-oriented to customer-oriented model. A digital customer feedback system can transform your customers into an R&D team. You can build products and design services which will be appreciated by your customers, you can fulfill their desires and demands. You can meet their needs and gain their trust. However, the customer experience is one of the most important thing that usually gets less attention from the businesses.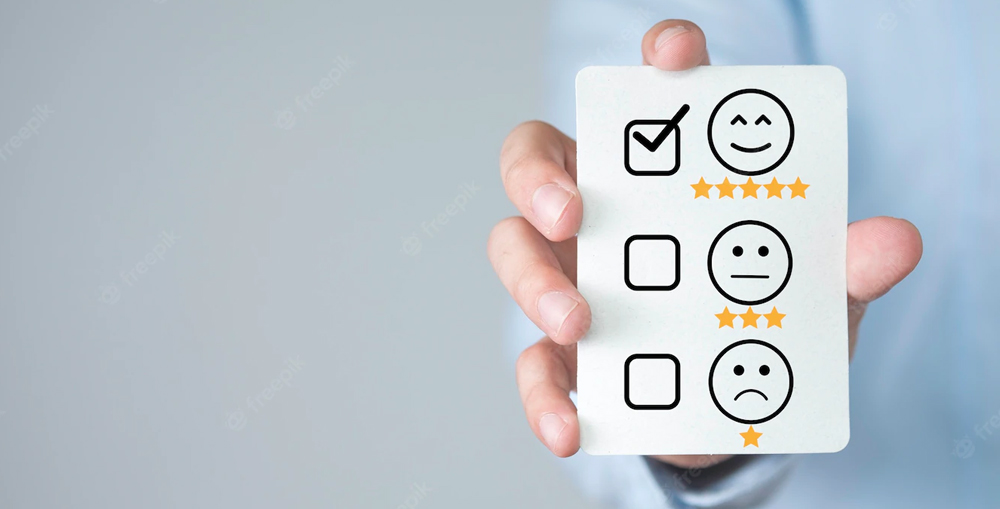 Market researches and several studies have shown that the product or service quality is not the only factor to obtain customer satisfaction and loyalty, in fact more than 60% of the customers are willing to pay additional cost if they are assured they will get a better experience. So the customer experience have become significantly important over the past few years. Now a days' customer prefer brand and businesses who offer a better customer experience. That is why the customer experience surveys are extremely important for a business. Businesses and enterprises in Dubai and all around the UAE have also realized this and since past few years the customer feedback system market have grown exponentially in the country.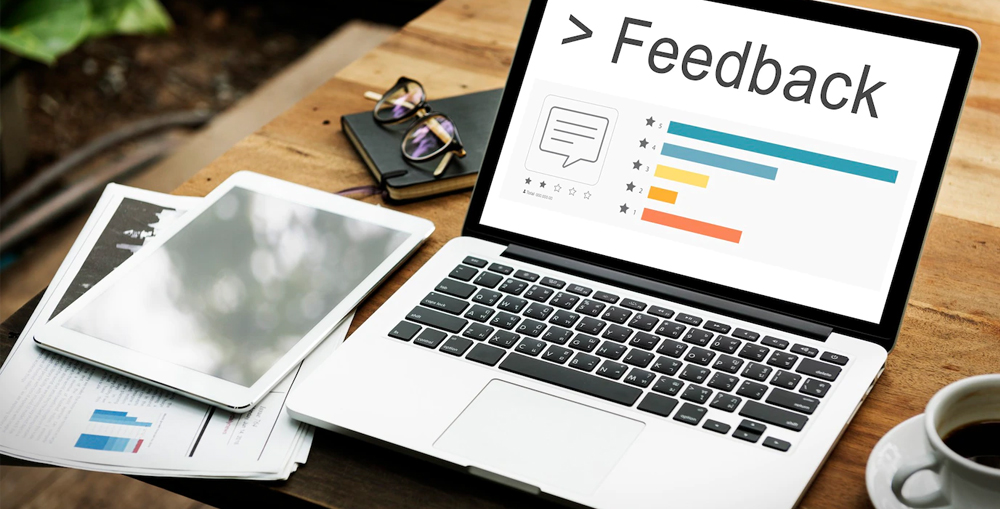 How to Conduct Customer Experience Surveys?
Here is how any business small or large can leverage the technology of customer feedback system to plan and execute customerfeedback campaigns to enhance customer experience and achieve the ultimate level of customer satisfaction.
Make a Plan and Identify the Areas of Improvement
Customer experience surveys are designed to understand what customer is feeling about the customer journey and the interactions they are having with the business. It is crucial to examine all touch points thoroughly. However, every business knows where it is performing well and where things can be improved. That is one aspect that you should consider, furthermore you can also ask your customer facing employees and take their opinion about where improvements can be made. Compile all this data and prioritize things. The most crucial things should come at the top. Now you have at least a plan of from where you should start. The customer feedback campaign should include customer experience surveys for all the listed topics to analyze everything from customer's prospective. The customer feedback campaign in not a one-time process. In fact a business should continuously conducting customer feedback surveys. So, starting with an initial plan is better than starting aimlessly.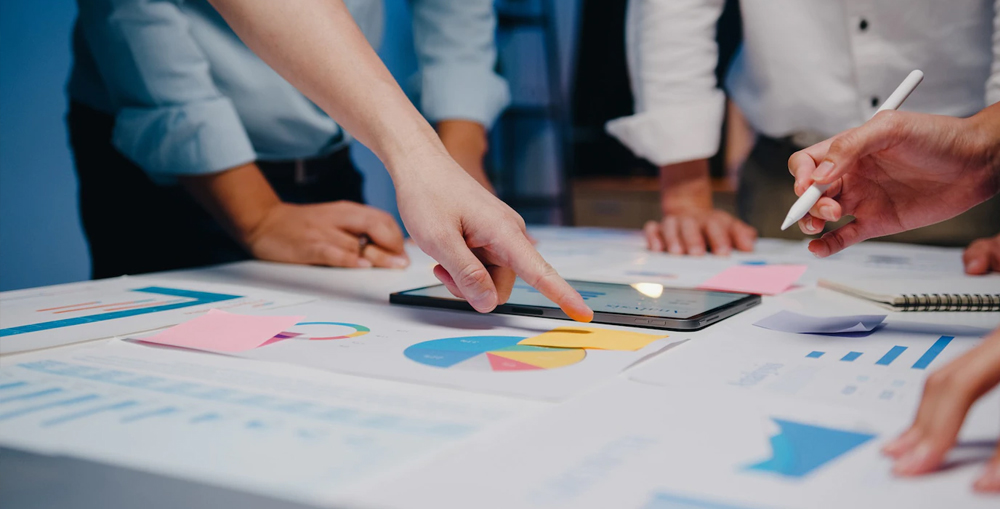 Once you complete one round, you will get a better understanding and you will have to re-arrange your priority list. Taking actions, closing feedback loop and conducting another round of feedback to analyze how customers are perceiving your changes and new strategies is a key to long term success and a healthy customer relationship. Customer experience campaigns could be launched after each major change in customer journey. Usually once or twice a year is enough to keep improving but if in case you notice a sharp decline in sales or increase in customer churn rate, the customer experience campaign could be a good starter to investigate the matters further.
Prepare Precise and To-the-point Questions to Improve Feedback Data Quality
The primary objective of any customer feedback survey is to gather enough data that can provide insight and details to take actions. If a feedback is not enough to convince you to act or make any change then the either the data quality is low of the quantity is not sufficient. It is important to understand that each customer experience is different from the others, we can never predict how the customer will see their experience by simply classifying them in concentrated groups such as on the bases of their gender, age, purchase preference, location, etc. The customer experience is not just a functional feedback but it is also an emotional perception a customer builds in their mind while interacting with the business. So it is important to collect feedback from as many customers as possible. That can only be done if your customer experience survey will have to-the-point and very specific/precise questions.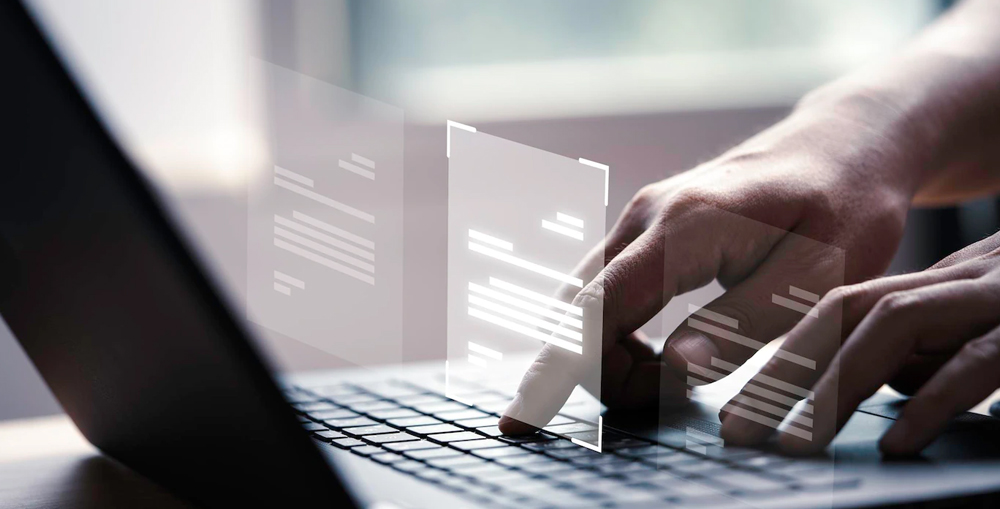 If your questionnaire will be lengthy, the answers could be vague, or the questions will be too complicated to understand or answer, then most of the customers will leave without completing the customer satisfaction survey. It is important to understand that each questionnaire should serve two purposes:
It should provide detailed in-sight about the customers feeling and sentiments
It should collect quantifiable data, such as answers in the form of rating scale, happiness meter, or answers associated with a numeric value which can be measured accurately
Obviously for some questions and answers it is difficult to get a numeric value, in such case the business will have to understand each possible response and assign it a value that can be taken as the reference if any such answer is submitted. This way the business can have quantifiable customer feedback data which makes analysis easier and help incorporating the data in decision making and strategy building processes.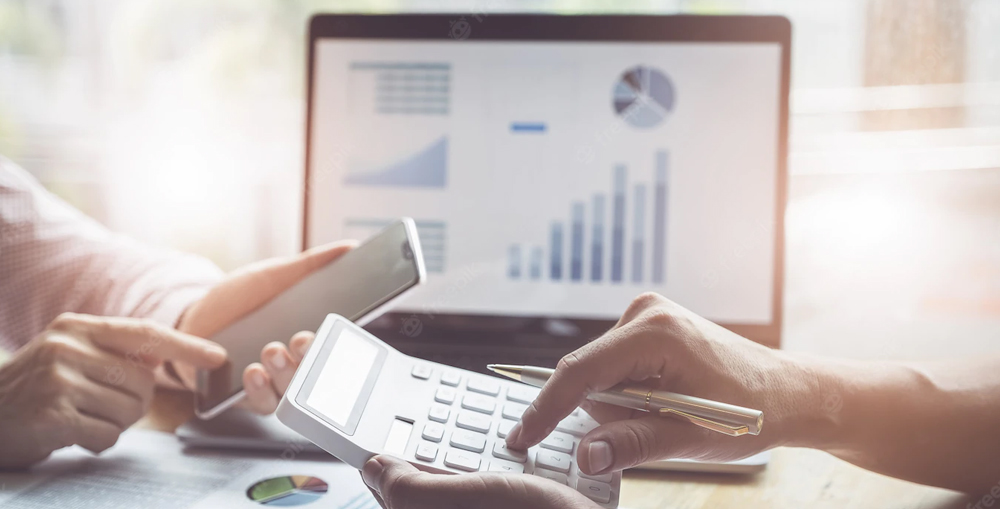 Mostly businesses make a very common mistake while implementing various customer feedback matrices. When the questionnaire is designed to collect quantifiable feedback, it reduce the freedom and space for the customers to express themselves freely. In fact it make them bound to choose an answer from a pre-define list and limit their expressions. That is not good and it also result in lower conversions for the surveys. People tend to leave without completing the survey if they felt that they can't express themselves with the given fixed responses. Hence it is important to use open-ended questions too which can be analyzed by different techniques and methods.
Design a Questionnaire utilizing Multiple Matrices instead of Only One
A good customer experience survey always have a variety of metrics-based questions which are designed to allow customers to express themselves with more freedom. This way business can easily increase the customer response rate and the quality of the data as well. Here are some common metrics that can be used to design a questionnaire for the customer experience survey:
| | |
| --- | --- |
| | NPS Score: The NPS score or Net Promoter Score is one of the most common survey question used all around the world. It measures several factors such as business's success which is based on customer happiness. It measures customer loyalty and their level of brand advocacy which is a crucial metrics for customer loyalty and brand reputation. |
| | CES Score: The CES Score or Customer Effort Score is in fact a direct analysis of customer experience. The CES Score measures the level of comfort a business is offering to its customers through intuitive interactions, various business processes, purchase cycle, and any other relevant processes that might impact customer experience. It also help measuring how smooth and seamless the customer journey is. |
| | CSAT Score: The CSAT Score or Customer Satisfaction Score is a general satisfaction questions, it can be used to analyze various business processes and touch points separately. For example, business can understand customer experience with a particular communication channel, or service agent or for any process such as payment process, onboarding process, technical support, etc. |
| | Multiple Choice Questions: The multiple choice questions are very common for customer satisfaction surveys, they are designed offer customer with predefined answers from where a customer can chose a single or multiple answers. |
| | Likert Scales: The likert scales are general questions in fact they are statements and the customers are expected to answer the level of agreement or disagreement with these statements. These statements are commonly used and can produce highly precise feedback data. |
| | Happiness Meter: The happiness meters are also most widely used questions in customer experience surveys. The happiness meters help businesses understand the level of customer satisfaction and their level of agreement or disagreement with a particular statement that is describing a very specific scenario. |
| | Open-Ended Questions: The open-ended questions are designed to allow customers to express themselves freely. The answers is taken in the form of text where the customers can describe a particular event, experience, interaction or feeling in their own words. These are hard to quantify but help businesses to identify several problems which they might never considered before. |
| | Dichotomous Questions: The name dichotomous might be a difficult term but the questions, their answers and the analysis is of such questions is not. The dichotomous questions are with simple Yes/No answers. These questions are designed to achieve higher precision and to keep the customers on a single very important topic. Usually used for in-depth analysis of a problem. |
Businesses can easily design a great customer satisfaction survey questionnaire using some of the above or all of the above mentioned question types. The most important thing is to keep all the questions in a flow, rather than tossing customers from north to south, it is better to keep them in a flow by concentrating on a single topic, and if you have to ask questions about multiple topics, make sure you follow the right sequence and always avoid reappearing questions in a single survey. Instead break up your survey in two and keep the customers focused on one topic at a time. This will help you producing more quality results with better quantity.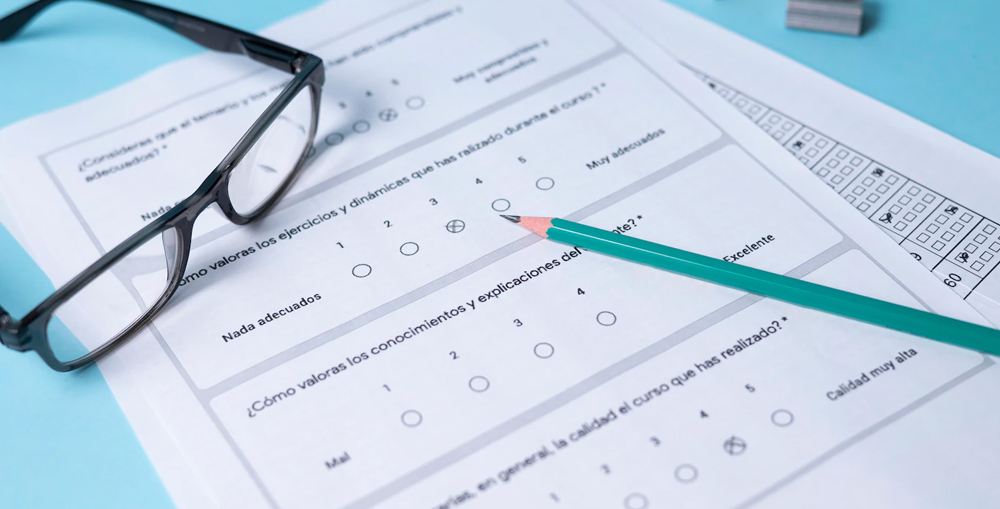 Utilize Best Survey Channels for Targeted Audience Groups
Most of the time when business are executing a customer experience survey campaign or any other customer feedback campaign they often fail to collect as much feedback as they want. Or if they reached the targeted number of feedback, they often feel the feedback data have discrepancies and ambiguities. This is due to two major reasons one they are not pushing the customer experience surveys to the right audience and the second problem is they are not utilizing the right channels. Each business is different form the other, in fact businesses who operate in a same industry have a totally different ideological approach for communication and marketing. Let me clarify it in simple words, for example, if you are a B2B business who happen to sell large ship parts, then the best way to conduct customer surveys are in-premises touch screens, kiosks or any other interactive devices, you can use QR Codes to push online surveys, the customer portals can provide good amount of feedback data, and emails are the best bets for such business.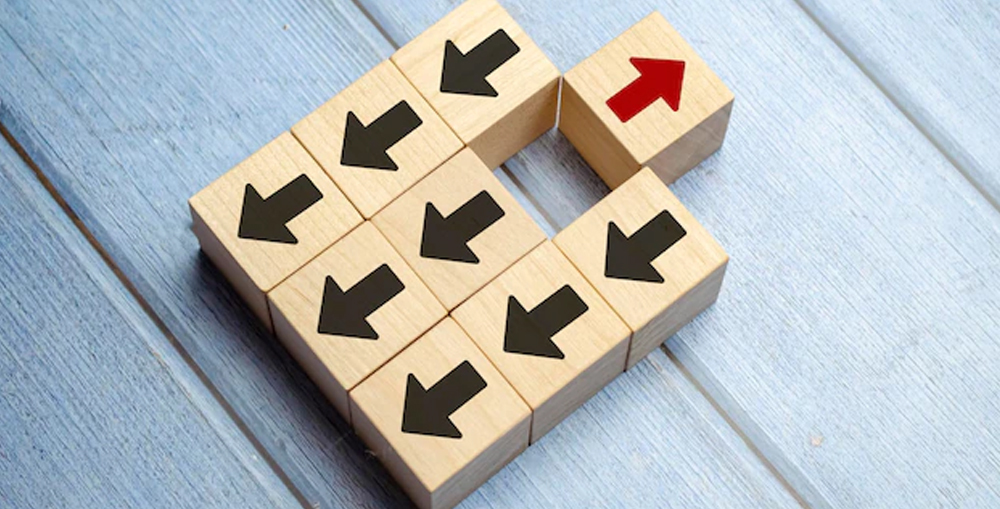 However, let say you are a B2C business who is selling cosmetics items and have strong presence on Facebook. Then your eCommerce mobile app, website, Facebook page could produce great results for your surveys. That is why it is important to understand what type of audience you are targeting and which channels are more active than others. Similarly different products could have different client base which means if a business wants to conduct a customer experience survey it should prepare separate customers for separate c[products or at least for separate customer journeys they have. For example, in case of bank it could have corporate customers and personal or individual accounts as well. Both are using different products and both would have slightly different customer journey. That is why the same customer experience survey questionnaire is not effective for both audiences and targeted groups. These are some common mistakes businesses make which result in poor performing customer feedback campaigns with low quality data.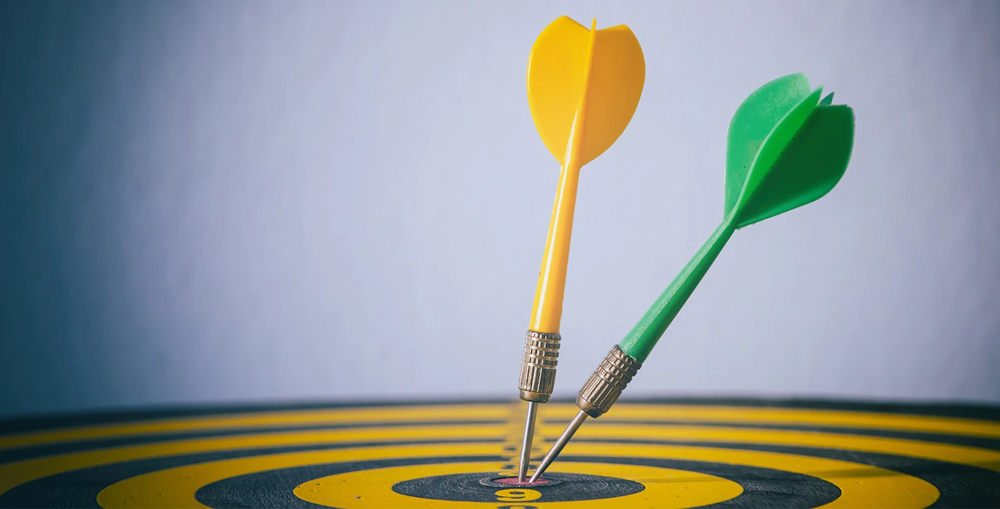 These days the digital and social media have completely changed the business landscape. Businesses have to take a completely different approach to improve their communication and interaction with its customers in the modern era. Here are some modern, most effective and most popular channels which a business can utilize to push customer experience surveys:
Emails: Excellent channel for almost all kinds of businesses and industries.
Social Media: Great channel to push surveys for B2C businesses and B2B can also leverage it if they have enough following on relevant social media platforms.
Websites: Equally effective for both B2B and B2C types of businesses. The popups and dedicated landing pages can be used to maximize the feedback for customer experience campaigns.
Customer Portals: Excellent choice for corporate sector and B2B businesses who have active customer portals for communication and service.
Mobile Apps: The mobile apps are the most rapidly growing communication channel these days. The mobile apps can offer a better and personalized experience and can be used to conduct customer feedback surveys and tend to produce higher conversion rate.
SMS: The SMS bases customer experience surveys are widely used by corporate and government sectors. However, eCommerce and B2C businesses can also utilize this channel to obtain higher conversion rates for their feedback campaigns.
QR Code: The QR Code based online surveys are most modern and effective feedback collection technique for service based industry, government sector, corporate sector, retail and other businesses.
Digital Interactive Devices: In Dubai and all around the UAE the digital interactive devices such as interactive kiosks, self-service kiosks, interactive signage, tablets and touch screens are gaining huge popularity and can be used to collect high-quality and high-conversion customer experience feedback data.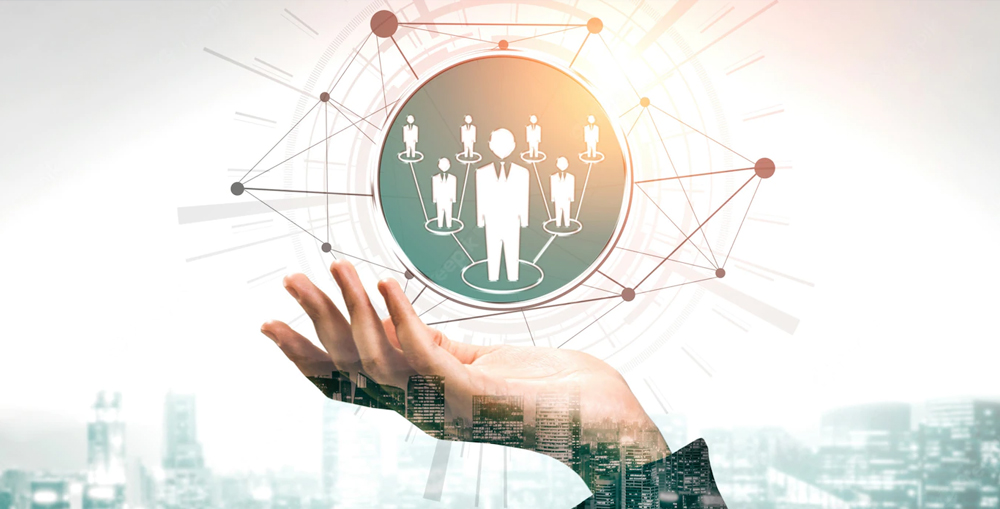 If a business chose the right audience and right channel they can yield excellent results from customer experience feedback surveys or any other customer feedback campaign.
Send Right Survey at a Right Time
Apart from the customer feedback survey type and the targeted audience it is extremely important to send right survey on right time. Some customer experience surveys and other customer feedback surveys are only good when asked at the right time, such surveys are more specific and help collecting very specific customer feedback data. Which can be easier to incorporate in strategies and plans. However, some customer feedback surveys are more generic in natures and usually done on periodic bases. Usually the customer response is lower but such surveys can help establishing a good connection with your customers. Usually there are three major classifications of customer feedback surveys based on the time:
Post-Purchase Customer Feedback Surveys: This is one of the best time for conducting customer experience surveys. As name suggest the post-purchase surveys are pushed immediately after a customer made a purchase. This will help you to get a high quality feedback information based on a very fresh customer experience.
Instant Customer Feedback Surveys: These customer feedback surveys are pushed to the customers at each interaction, whether they are at the service center, in-store devices, or online channels where the customer is interacting/communicating with the business.
Periodic Customer Experience Surveys:The periodic customer feedback surveys are usually pushed through online and digital channels such as emails, SMS, customer portals, websites, and mobile applications. The periodic customer feedback surveys are used to get a regular customer experience feedback from targeted audience groups.
Continuous Customer Feedback Surveys: These are also a kind of periodic customer feedback surveys, however, such surveys are usually for general satisfaction and unlike periodic customer experience surveys they are not only done on annual bases but on more frequent as much as monthly or even weekly bases with a more broader audience.
For customer experience surveys or any other feedback campaign it is extremely important that you conduct the survey on right time. For example a customer got a service today and you are asking them about that experience after a month, in that case you won't be able to get good quality feedback, because after such a long time most of the details will fade away from customer's mind.
Collect and Analyze Customer Feedback Correctly to Enhance Customer Experience
Hopefully you have understood what customer experience surveys are and why they are so important and how to conduct customer feedback campaigns. Now the question is how to enhance customer experience with the customer feedback. Here are a few steps that will help you to enhance customer experience by utilizing customer feedback data:
Step 1: Make a plan for customer experience campaign
Step 2: Leverage the digital features of a customer feedback system to facilitate the process
Step 3: Execute the customer feedback survey campaign and collect the raw data
Step 4: Separate the quantifiable and non-quantifiable data
Step 5: Filter down the customer feedback data and remove inconclusive and ambiguous feedbacks
Step 6: Perform various analysis to conclude the customer feedback data in easy-to-understand format and compile reports, the customer feedback system can help you performing analysis with in-built tools and intuitive features
Step 7: Share these reports with stakeholders, strategic partners, relevant business functions, managers and concerned employees, and ask them for their opinion
Step 8: Identify the problems and request experts and relevant managers to propose you a solution
Step 9: Take actions, make changes and adjustments and improve your strategies, business processes and methodologies to improve customer experience
Step 10: Close the feedback loop, conduct a second round of customer experience feedback campaign and repeat the above steps until you reach your goals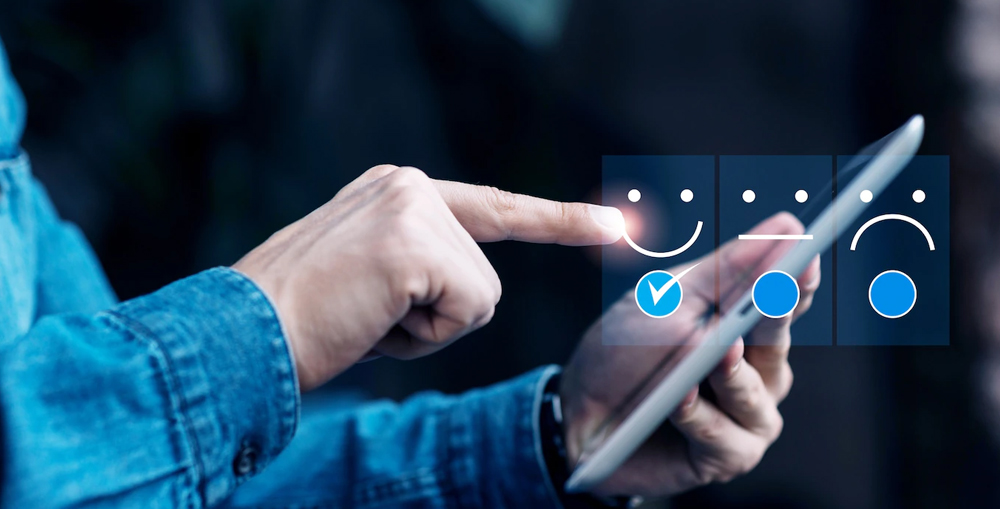 The customer experience surveys are usually conducted by the customer experience managers who have a team to perform various tasks so it is important that what data or analysis you are presenting to the higher management or decision makers should have to be authenticated from the relevant stakeholder, manager or head of department. This way you can easily achieve the goals. The customer experience enhancements is not a one-time process, in fact it should be done on more frequent bases rather once in a year. The customer experience surveys and other customer feedback will provide you a deeper understanding of your customers which will help you improving customer experience at all touchpoints.
Conclusion
The customer feedback surveys are a direct window to your customers' minds. Businesses or customer experience managers (CX Manager) can acquire a deeper in-sight of customers' behavior, their liking/disliking, their desires, needs, problems, and expectations. Once a business successfully acquire this knowledge it is just a matter of time that they can enhance the customer experience and gain a great competitive advantage. The customer experience drives customer happiness and satisfaction which help obtaining their trust and strengthen their relationship with the business. When a strong bond has established between the customer and the business they tend to become more loyal. The customer loyalty and loyal customer base can act as a bedrock where you can build you success and growth. However, the customer feedback collection is not an easy feat, it require intensive research, hard work and strong analytical abilities. A customer feedback system is a great companion of CX managers to achieve their goals. RSI Concepts is a leading software development agency in Dubai, UAE specialized in customized customer feedback systems.
If you want to learn more about the subject or if you want to learn more about our customer feedback system and how it can help you achieve your goals and vision. Feel free to contact us through our Contact Us page or leave a comment in the comment box below and we will get in touch with you soon.
Check out this: Why Self Ordering Kiosks Are a Secret Weapon for Small Restaurants