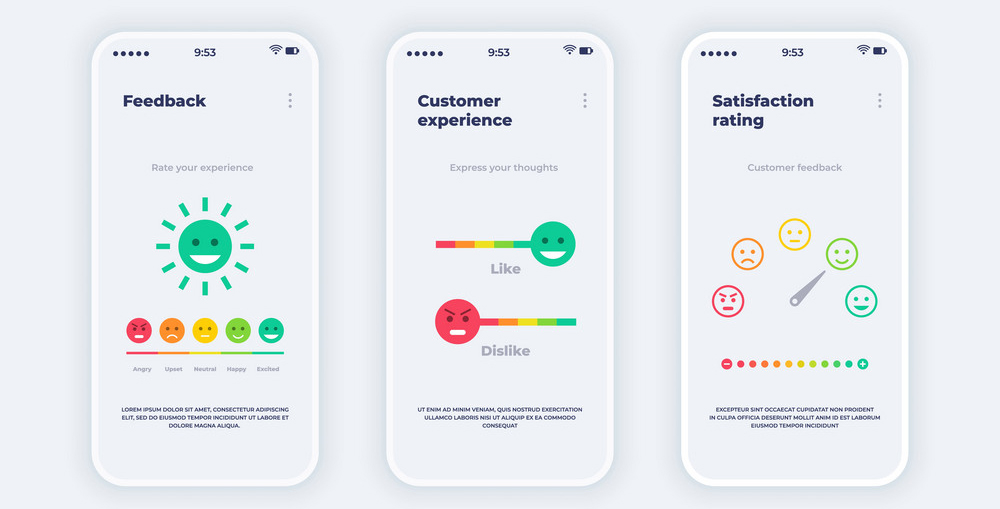 The customer feedback is a very important part of any business's success strategy. Businesses in Dubai and all around the UAE are started to offering mobile phone applications since past few years now. In fact the internet and mobile phone penetration in the country is almost 99% which is extremely higher comparing to other parts of the world. Not only business and organizations but the governments also started leveraging mobile phone applications and the inherent benefits it offers. The biggest advantage of a mobile phone application is that it offers significantly better experience than a website. It is easier for business and organizations to personalize customer experience with mobile phone applications. Furthermore the smartphone have also progressed a lot and the modern smartphones are even more powerful than an average laptop a few years back. This has completely revolutionize the digital communication. The modern smartphone have also become smarter and powerful which enable businesses and organizations to offer a variety of digital services or e-services via mobile phone applications. This also make mobile phone applications ideal for collecting customer feedback data.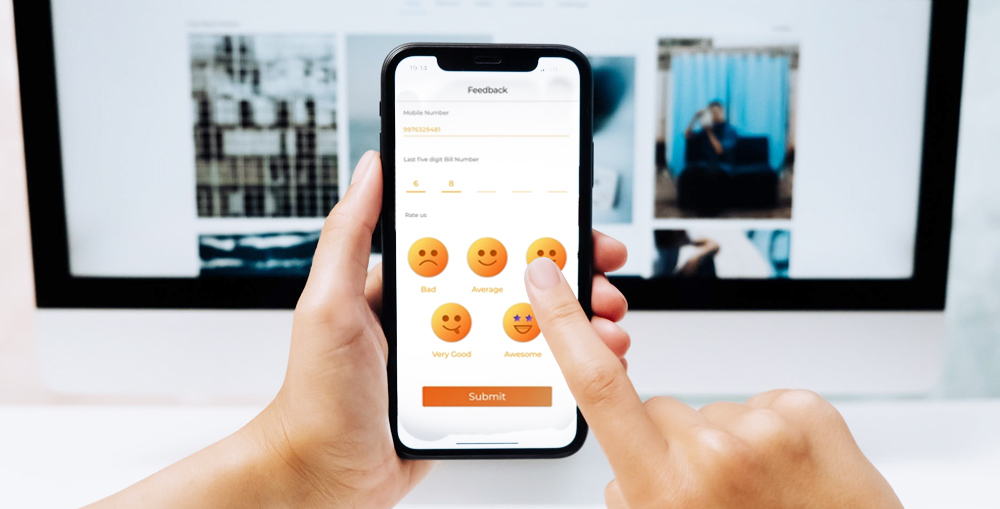 Why it is Important to Collect Customer Feedback via Mobile Phone Applications?
Collecting customer feedback in general is very important to acquire deeper understanding of customers' behavior, their expectations, preference, demographics, and much more. The customer feedback also help businesses evaluate their various strategies, internal and external processes, communication, products/services, employees and overall brand perception. In the modern day and age where the markets are growing steadily, competition is rising and the customer demands and market trends and constantly changing, the customer feedback become more important. Almost every business agrees on the importance and benefits of the customer feedback data however, most of them don't realize how beneficial it could be to include the customer feedback via mobile phone applications in their customer feedback management strategy. There are several factors that can improve the quality of your customer feedback data, asking right question at the right time is crucial to maintain accuracy and quality. When a customer starts using a mobile phone application they know what exactly they want to achieve, that is why it is easier to capture the real-time customer feedback and learn about their ideas, opinions, difficulties and problems. This makes mobile phone applications' feedback more valuable and important.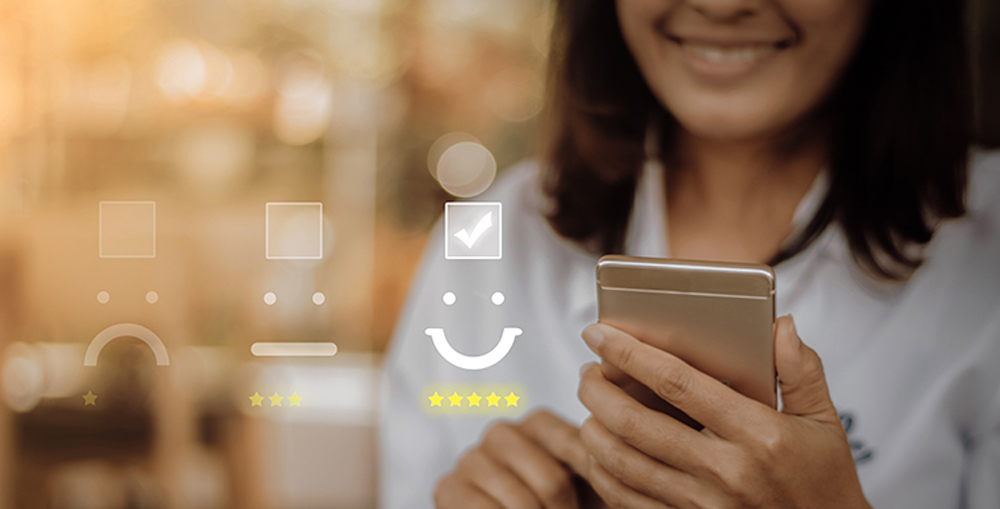 When a feedback mechanism is built in the customer's work flows, the customers are tend to be more inclined about sharing their experience, opinion, ideas and highlighting problems. However, the customers are less likely to provide a feedback afterwards. As it is difficult to find a feedback link, or to go to your website to complete the feedback survey after their experience. That is why the conversion rate of mobile phone applications' feedback is also much higher. The mobile phone application feedback can help you acquire understanding about many important aspects of customer journey such as:
Evaluate the usability of the applications, work-flows and processes
Get creative ideas and customer recommendations to make improvements
Get valuable feedback data and suggestions from the customers who are familiar with your features and processes and already using them
Get higher conversion and benefits of real-time customer feedback
The 24/7 availability of the feedback channel makes it easier for customers to provide feedback
Get highly accurate feedback data to improve product development process
The in-app feedback prompt always have higher response rate
The easy and instant feedback help improving e-services and digital customer experience
The in-app customer feedback help tackling several challenges and improve the quality of the feedback data and it also help increasing the customer response rate.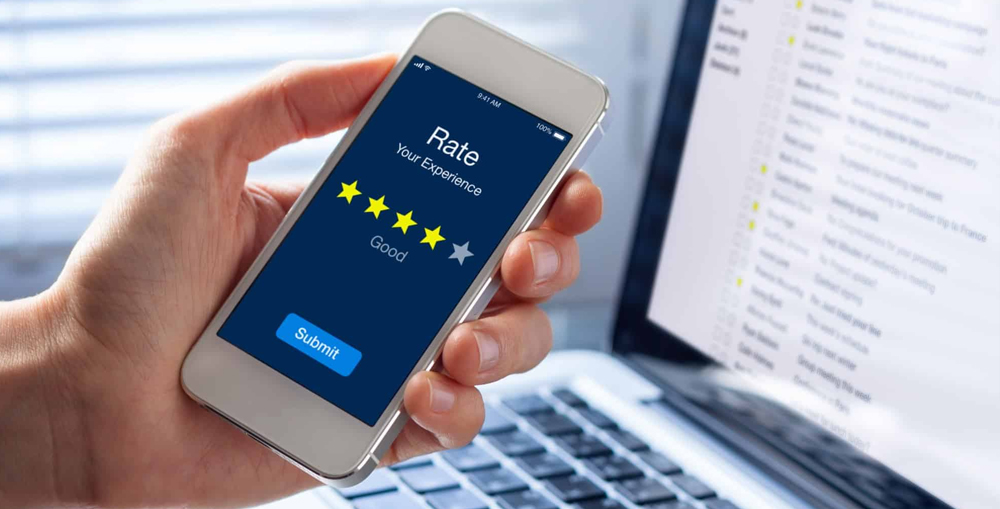 How to Collect In-App Customer Feedback via Mobile Phone Applications?
The in-app customer feedback is a very valuable data. There usually two major categories of the in-app customer feedback, the general feedback and the contextual feedback. Both feedback types serve different organizational goals. It is important to understand when and what type should be utilized in order to maximize the outcome of the customer feedback campaign. The general feedback is usually used to evaluate the entire customer experience using the mobile phone applications. Most of the times businesses use a popup window to gather a single or multiple questions based feedback. The popup surveys are more convenient and can be managed easily. Businesses can utilize a single or multiple question based popup survey at an appropriate place in the workflow or customer journey to collect valuable feedback data. Asking customers to provide their feedback during a process or workflow can greatly improve the quality of the feedback data. However, the contextual feedback is slightly different and it usually concerns a single aspect or a very specific feature of the mobile phone application, process, or regarding the updates and bugs, etc. The contextual feedback survey appears right after the customer complete a desired task, work-flow or process on the mobile phone application. There are various methods to collect customer feedback data via mobile phone applications. It is important to understand them and use a balanced mixture of different methods to achieve better results.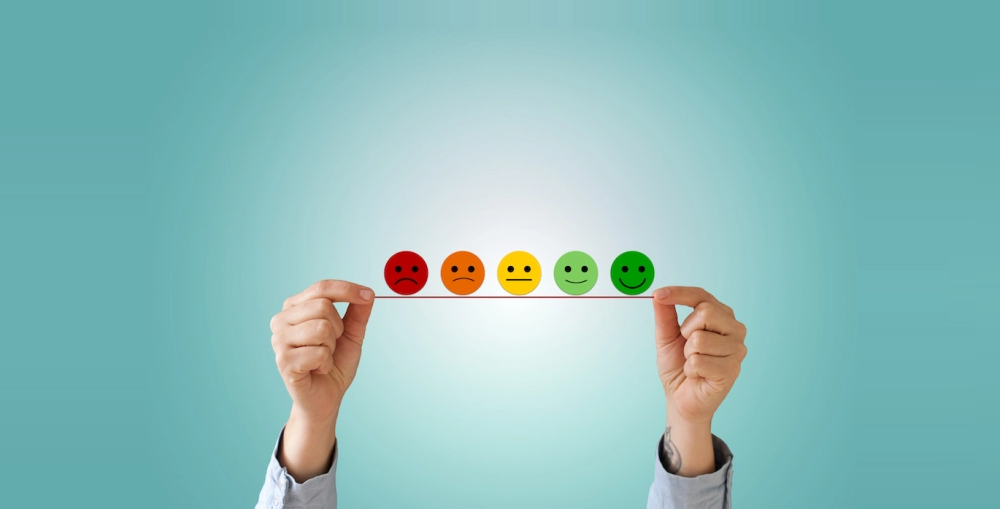 How to Collect In-App Customer Feedback: Customer Satisfaction Feedback
The customer satisfaction feedback is one of the most common survey type. When gathering customer feedback data via mobile phone application the customer satisfaction surveys can be designed both as general or contextual surveys. The customer satisfaction feedback surveys can be made mandatory, optional or automatic based on the requirements. The customer satisfaction surveys usually follow the CSAT Score framework. The CSAT Score or customer satisfaction score surveys tend to produce high quality customer feedback data and have higher response rate. Basically a CSAT Score or customer satisfaction score survey is a 1 to 5 rating scale or happiness meter with clear labels can also be used. This is what makes them simpler and easier for the customers. It is very quick and ask a general question which is why it has higher response rate and help businesses understand the customer satisfaction level. More in-depth surveys can help businesses acquire a better understanding of customer experience and help them identify the areas of improvement. It also help businesses segregate the unsatisfied customers which can be later follow-up for longer surveys to acquire a better understanding of their experience.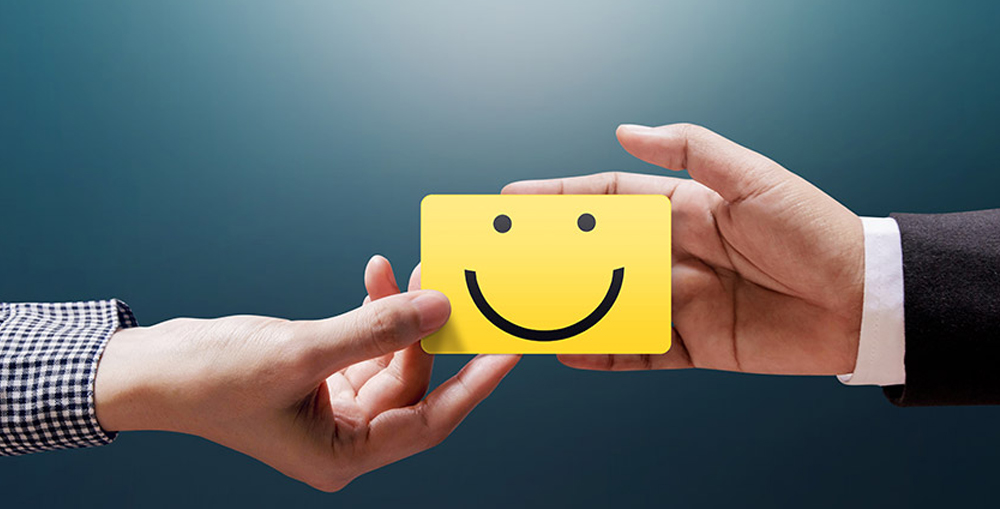 How to Collect In-App Customer Feedback: Open-Ended Feedback
Usually the open-ended customer feedback is done via a dedicated widget which capture general feedback, suggestions and opinion of the customer. The open-ended customer feedback widgets are usually optional and can be accessed by a link, button or icon from within the mobile phone application's user interface. Usually the icons and buttons are placed in the header or footer of the application which make them more visible and highly accessible. The open-ended customer feedback widget could have a general question or it can be specific but usually a general question performs well. Usually businesses ask three types of generic questions:
Ask for suggestions for new features or improvement in the apps, processes and services, etc.
Allowing customers to report issues or bugs is also a great option
Asking customers about what feature they liked or what is good about the app or service, etc.
The best way to make the feedback widget more visible is to keep it at an easy-to-reach place either in the footer or header. It can be added in menu as a menu item but always-visible icon or button tend to have higher response rate. While setting up automatic prompt or popup widget, it is important to consider that there is only one feedback prompt at a time. Sometimes businesses are collecting other feedback such as contextual or generic surveys, and at the same time they also enable open-ended feedback which can annoy your customers and reduce the response rate.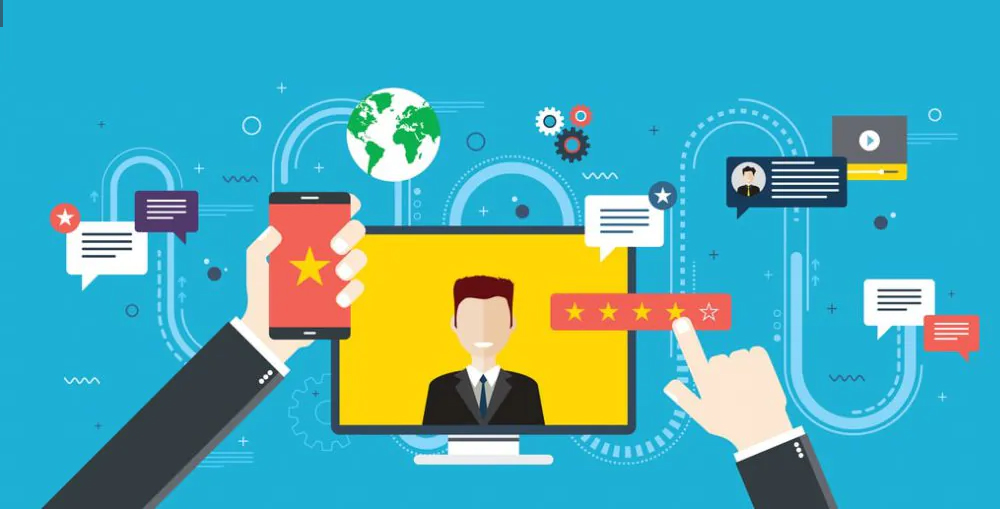 How to Collect In-App Customer Feedback: Net Promoter Score (NPS) Survey
The NPS score or net promoter score are the most common type of customer surveys businesses use to gauge the customer loyalty. The customer satisfaction score surveys are different from the NPS score because not all happy customer can be loyal. The NPS surveys are the only measure of customer loyalty. The customer satisfaction can based on smaller factors such as they might like the new e-service process that you have updated recently or they might like the new payment method which made them happy, however, it is not necessary that they will remain loyal. They might leave you if they found another mobile application which is offering better or even same features. However, the net promoter score will tell you how many of your customers are truly loyal. The NPS score is a simple 1 to 10 scale survey and the question asked customers if they would like to recommend your mobile application to others or not. The NPS score is measured on a 1 to 10 scale where the customers with feedback of 9 and 10 only are considered loyal customers. The customers with a response of 7 to 8 are happy and satisfied but will need more nurturing before becoming a loyal customer however rest of all the responses (1 to 6) will never recommend your app to others. The best way is to ask only 1 question and give an optional open-ended feedback space. The NPS surveys always work best with a closed-loop customer feedback management methods.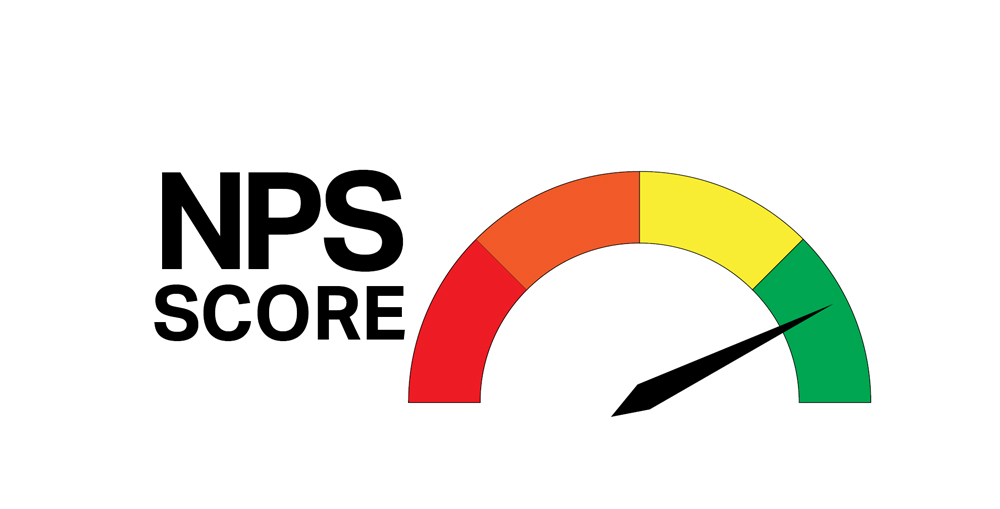 How to Collect In-App Customer Feedback: Shake-to-Send Feedback
The mobile phone application technology have become very sophisticated and advanced which paved the way of very innovative and convenient features which can help enhancing user experience. The shake-to-send feedback is also a similar feature. It means that the customers can shake their mobile phone anytime while they are on the mobile app and the feedback popup or widget will appear. The biggest advantage of shake-to-send feedback is that it doesn't impact any work flow or doesn't interrupt what customer is doing on the application. In fact after submitting the feedback the app resume to where the user left before shaking their phone. This feature is great for various types of customer feedback surveys, mostly businesses use it to collect customer effort score (CES) data but other feedback data types can also be gathered through shake-to-send method. It is important that you highlight somewhere in the mobile application and tell users that they can shake their phone anytime to open up the feedback widget. Furthermore it is also important to keep other feedback buttons or icons so if the user doesn't know shake-to-send feature or if their smartphone has disabled the permission to access the hardware that is required for this feature, they still be able to submit their feedback.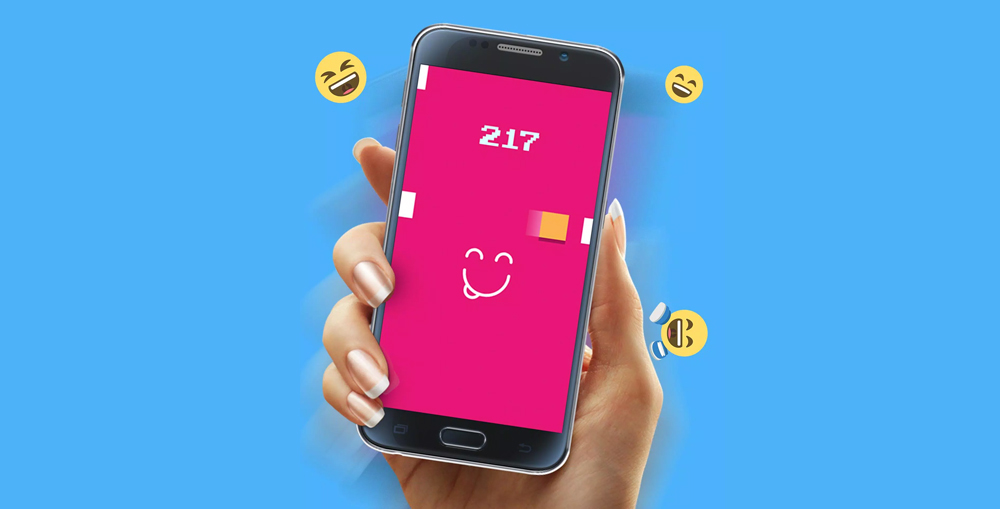 How to Collect In-App Customer Feedback: App Ratings and Analytical Data
The mobile phone applications are designed for Android and Apple iOS based smartphones. Both platform have their dedicated application store and each one have a rating mechanism at the store. This rate-my-app feature help you gain trust of the new visitors. Most of the time when customers install a new mobile phone application they explore its screenshots, videos, description and more importantly the feedback by other users. This will also help you building a better first impression of your mobile phone application. The mobile phone application developer can utilize the rate-my-app mechanism of both platforms to manage and control the design and frequency of the rate-my-app prompts to some extent. This will help you improve customer experience. Too many request will bother your customers and too less requests will have less response rate. You will have to maintain a balance of the rate-my-app requests to make sure you won't annoy your customers and you also get better response rate. Furthermore the analytical data of the mobile phone application is also available by third-party analytical tools. This data can be very helpful and it can provide you app usage stats, time-spend on the app, user drop offs, conversion rate, and much more. This analytical feedback is also very helpful in improving user experience and understanding customer behavior.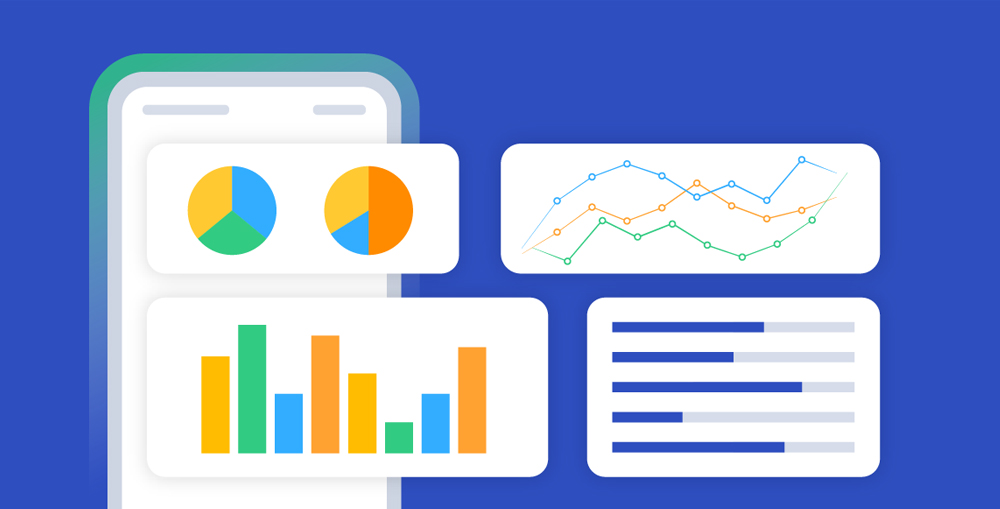 How to Improve the Outcome of In-App Customer Feedback Management Process?
The customer feedback management process is a very important and crucial process with many stakeholders involved. Any customer feedback management process starts with setting up a good feedback management strategy. Any customer feedback strategy gather customer feedback data from multiple channels and sources such as website, mobile phone applications, interactive kiosks, touchscreens or tablets, social media, email, and many more. It is important to understand that before starting your mobile phone application customer feedback campaign you know exactly what data you want to acquire and what you will do with that data. Here are a few key components of a good customer feedback management strategy which will help you improve the outcome and impact of the in-app or mobile phone application customer feedback campaign:
Data Integration:The best enterprise tool to manage customer feedback is the CRM (customer relationship management) software. It can integrate with mobile phone application tools, other feedback channels and it can provide more in-depth analytical tools which will help you generate actionable reports from your customer feedback data.
Setup Feedback Campaign:Setting up customer feedback campaign means planning and executing the customer feedback strategy. Businesses can get excellent quality feedback data if they ask right questions at the right time. You should incorporate your feedback process in customer experience and make sure your feedback frequency is appropriate enough to let your customers think and understand the subject before sharing their feedback.
Close the Loop: By closing the loop means deploying a closed-loop customer feedback campaign. The closed loop feedback campaign means you take customer feedback and follow up with appropriate response to let them know their voice matters and you take actions according to their suggestion, opinion or complaints.
The customer feedback management is not a simple task. Most of the time businesses set up brilliant campaign get high response and gather high quality customer feedback data. But they failed to produce the desired outcome. Obviously the desired outcome of any customer feedback campaign is to align your products/services, mobile phone apps, processes, and everything else with your customers' desires, needs, and expectations. This can be done only by adopting best practices, performing great analysis of the data and then producing actionable reports for the decision makers and stakeholders. Closing the feedback loop is also extremely important. Your follow up will tell your customers that their voice is heard, their opinion matters and appropriate actions are taken as per their complaints or suggestions. Think of an unhappy customer who is on the verge of churning and give a negative feedback. Your appropriate follow up can not only help retaining them but will also help you to nurture them in future to convert them into a loyal customer. That is why it is very important to set up a proper strategy and make a plan before starting the mobile phone application based customer feedback campaign.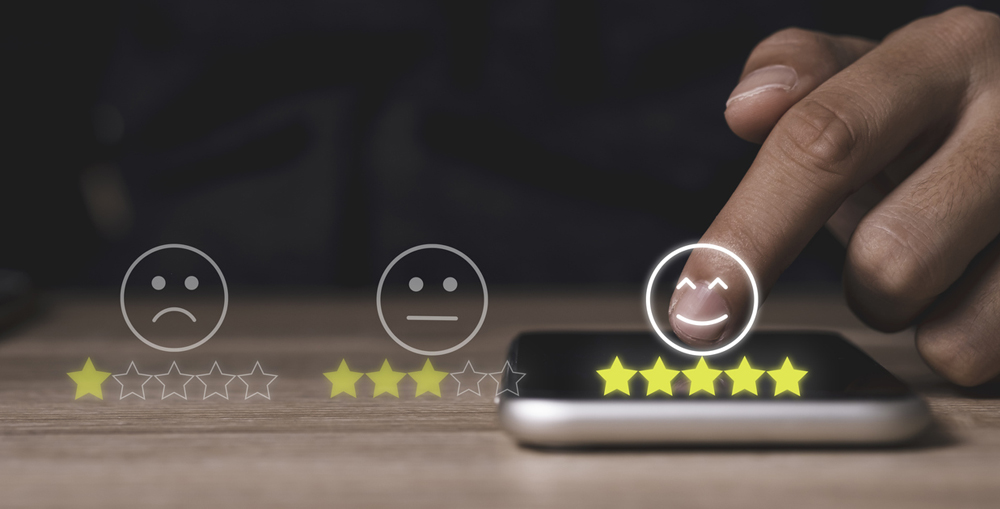 Conclusion
Any business's primary goal is to grow and progress. For that businesses adopt various methods and implement several technological solution to maximize their performance, productivity, profitability and brand image. In order to improve brand perception and growth businesses need to align themselves with the customer's desires, needs and expectations. Businesses need to project their unique value proposition and brand message through their communication and marketing. They have to improve their products and services and they have to boost their performance. The customer feedback is a great tool to understand your customers their experience and their needs. Businesses evaluate their internal and external processes, employees, services, products and brand perception with customer feedback. The customer feedback management is not an easy task. The customer feedback is usually managed by a customer experience manager or a senior manager who set up a strategy, make plans and utilize resources to execute the feedback campaign. The mobile phone applications are a great channel to collect valuable customer feedback data. Often businesses in Dubai and all around the UAE overlooked the importance of collecting customer feedback data via mobile phone applications.
However, that is one of the most effective customer feedback channel. In this blog we have discussed different methods and best practices to collect customer feedback data via mobile phone applications. If you want to learn more about the subject or if you want our help to set up or prepare your mobile phone applications for your next customer feedback campaign, please feel free to contact us through our Contact Us page or leave a comment in the comment box below and we will get in touch with you soon.
Check out this: How Self-Service Kiosk Improves Customer Experience?