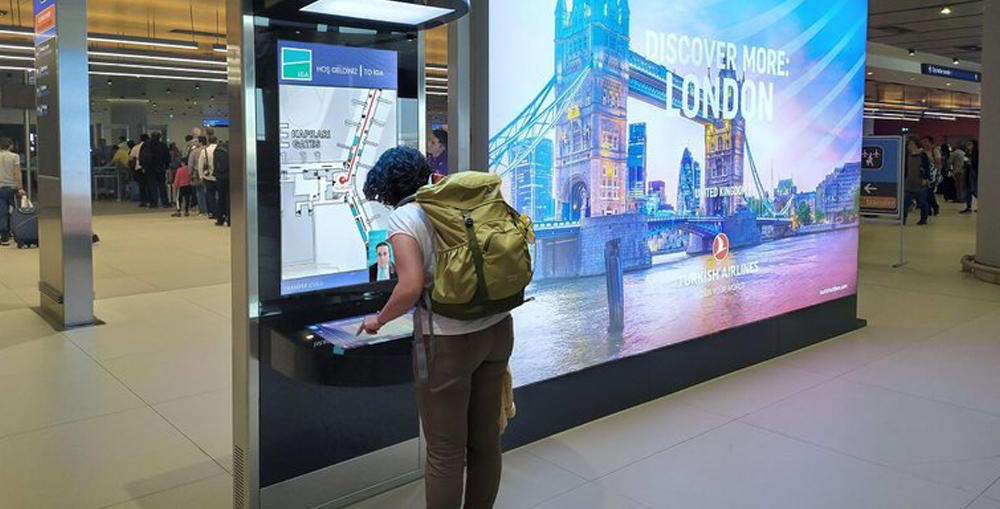 The marketplaces are changing all over the world. In Dubai and all around the UAE the customer demands are skyrocketing. The markets are very competitive which means the business will have to maintain high standards in order to gain the trust of the customers. Several studies and market researches showed that the customers are happy to pay additional if they are assured a better experience. That is why the customer experience in the modern day and age have become more important than ever before. There are several factors that can impact your customer experience. Obviously each business is different, even if the two businesses are operating in same industry sector they would have some commonalities and some differences. Each business evolved over the time and build its own unique identity which reflects from its communication, processes, methods and everything else. Similarly each business offers a different customer experience, no two businesses are the same. This is why business have to emphasize more on the customer experience.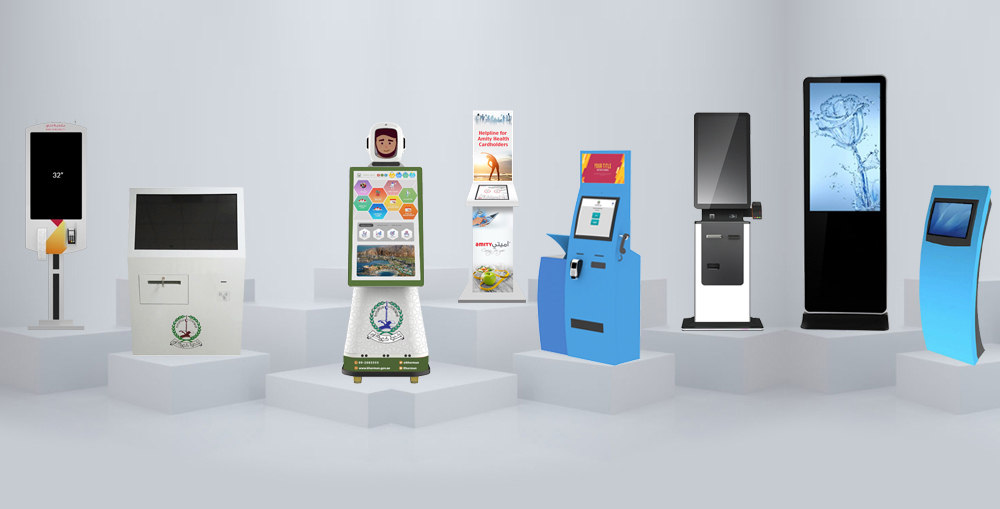 Why Self-Service Solutions are so Important?
The self-service solutions are a great way to improve customer experience and align your processes and services with the customers' needs. The digital customer experience or interaction is a relatively new phenomenon and it gain huge and rapid popularity in the past decade. There are several factors that are responsible for rising demand of the digital experience. Basically the digital experience means the customer interaction with a business via a digital channel, it can be for communication, sharing information or for delivering services as well. Businesses are using digital channels such as websites, smartphone applications and interactive self-service kiosks to enhance customer experience and to improve productivity and efficiency. The interactive self-service kiosks have gain huge popularity in Dubai and all around the UAE. In fact if you are living in the country you must have noticed these flashy touchscreen based interactive self-service kiosks everywhere, both in-door and out-door, in public places, government offices, airports, bus stations, offices, hospitals, banks, etc. Businesses are getting great value of returns from these self-service interactive kiosks and they are equally admired by the customers that is why the self-service solutions are so important.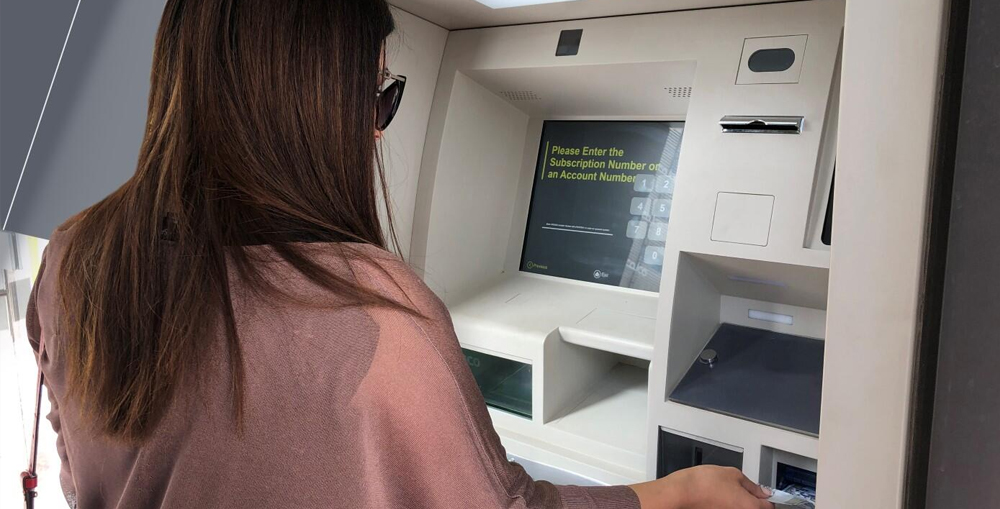 How Video Conferencing can Enhance Customer Experience at Self-Service Kiosk?
Due to larger footfall and other market conditions the interactive self-service kiosks has become almost essential for many businesses, especially for service sector. The businesses can easily operate a 24/7 service center and they can reach to the unexplored markets with highly cost-efficient solution. Growth is every business's prime goal, growing doesn't only mean rise in profitability, but it also means expanding your market reach and tapping into unexplored markets. Traditionally businesses were doing so by opening up new branches and regional offices at new location to enhance their presence in those markets. However, opening new offices or branches is a very challenging task, it requires a lot of resources and it is also very expensive. The interactive self-service kiosks on the other hand are very convenient to setup and have very less deployment cost. Above all, the business doesn't have to hire new staff or rent new buildings, and they can offer uninterrupted services 24/7. These are some of the key advantages that encourage business to adopt to modern interactive self-service kiosks. Furthermore the self-service kiosks are also very effective at existing service centers.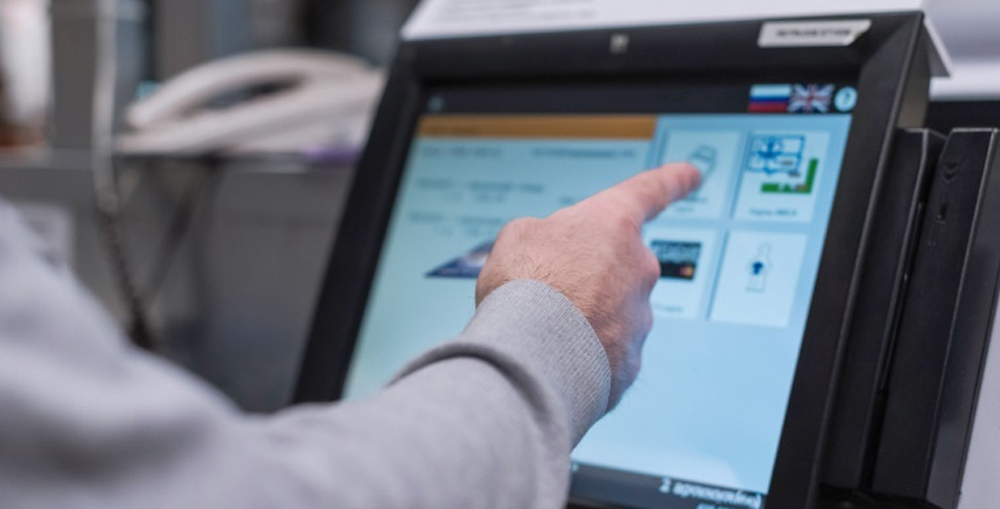 The Need and Importance of Human Interaction
The idea behind a typical interactive self-service kiosk is that it enable customers to self-service themselves without any need of human supervisor or help from the employees. The self-sufficiency have its own merits and demerits. Usually the services are digitalized and offered through an intuitive user interface (UI) which enable customers to perform the important tasks to avail a service or to make a transaction using the self-service kiosk. This entire process doesn't include any staff involvement and everything is automatic. This help businesses digitalizing their services and several internal processes, the digitalization introduce automation to the processes and make them super-efficient. Businesses can also offer useful features to improve customer experience such as multi-lingual support, FAQs sections, user guides and help section, information, and other content which is easily accessible from the self-service kiosk and help customers achieving their tasks. The highly interactive user interface coupled with on-screen instructions and multiple hardware accessories enable an ordinary customer to acquire a service, access to their information or update their services/subscriptions and perform other tasks which are regularly offered through customer service centers.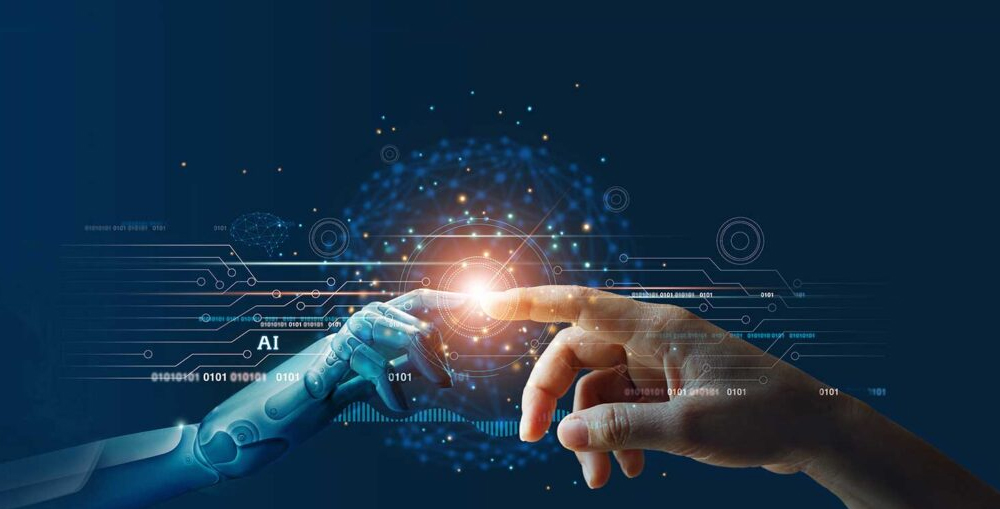 In the modern world where the technology have deeply rooted to our culture, society and work environment, it is not difficult to imagine how well-versed an ordinary customers would be with the technology. This phenomenon is not only observed in Dubai or other parts of UAE but it is a global phenomenon. According to several studies and market researches on an average almost 80% of the customers try to solve their problems by themselves before contacting customer support. The DIY is gaining huge momentum all around the world. This is what fueled the explosive growth of self-service solutions all around the world. Traditionally the interactive self-service kiosk are designed to increase the success rate of the customers however, it is not always the case. Sometimes the human-touch is necessary to support your customers which also greatly help nurturing the customer relationship. Most of the times when a customer is utilizing a self-service solution such as interactive self-service kiosk, website, or mobile apps, they tend to look up for on-screen instruction or guides provides by the business in different formats. But when a customer fails to achieve what they want to accomplish they will immediately leave the process and would try to reach out to the call center or customer service center to get the job done.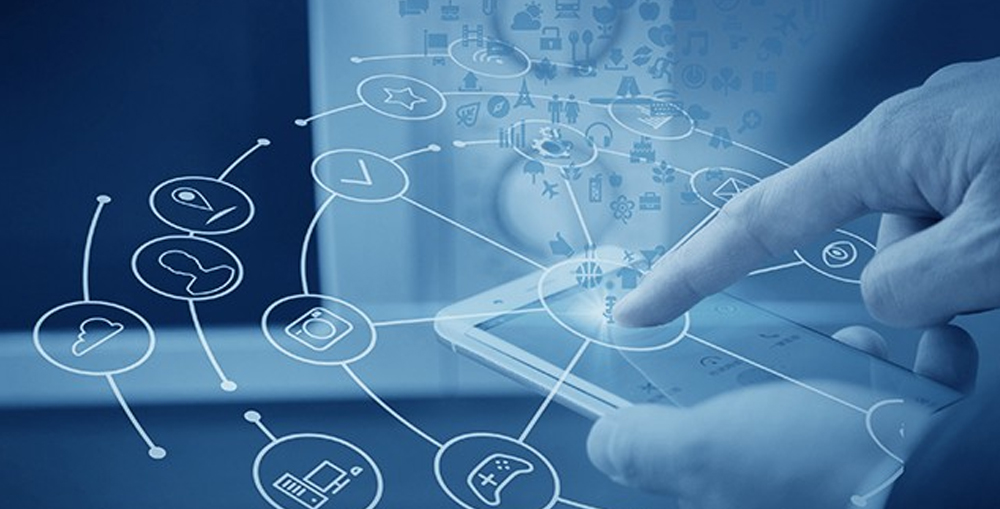 No matter how complex or simple your business model or service structure is the human interaction will always remain an essential part of your customer relationship building process. Regardless of the deep penetration of technology, IT and online platforms, the human to human interaction remains important. Furthermore it is evident that a large fraction of your customers might not be familiar with the interactive self-service technologies. In fact this facto also depends on the complexity of the processes, services and tasks that need to be performed in order to accomplish the desired goals. That is why such customers should be provided a way to interact with the customer service staff or support teams in order to be able to achieve their goal of using the interactive self-service kiosk. That is the reason why businesses need a video conferencing tools to enhance customer experience and to enable them to solve their problems with higher success rate. The video conferencing tools offer customers a more personalized experience and provide them first-hand help in order to resolve their problems. The video conferencing will also allow businesses to collect a highly accurate and valuable first-party business intelligence data which can help them further improve customer experience and their performance and quality.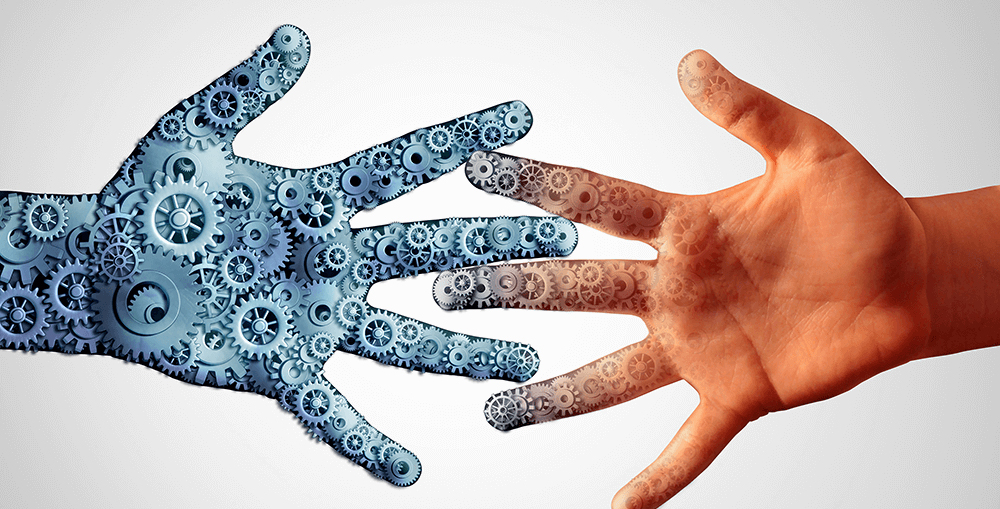 A dedicated button or an easy-access menu are the best places to provide access to the video conferencing tools. However, the keeping an all-time visible link, button or widget is the ideal option. The easy-access to the video conferencing tool will encourage more users to utilize the interactive self-service kiosk and it will also help in reducing the customer churn rate. The video conferencing tool will allow the users of self-service kiosk to reach out to the technical or support team which can help them go through the process. Which will definitely enhance their experience and will help nurturing the relationship as well. Happy and satisfied customers become loyal and the loyal customers are a great asset for any business. Furthermore there are several other advantages of video conferencing tool deployedvia a self-service kiosk. The biggest advantage of the video conferencing tool is that it enable your employees to work at any location and serve customers remotely at any location. This could save you expenses of hiring process, resources for training and development and much more. Businesses can greatly improve their productivity and performance implementing a performance management system.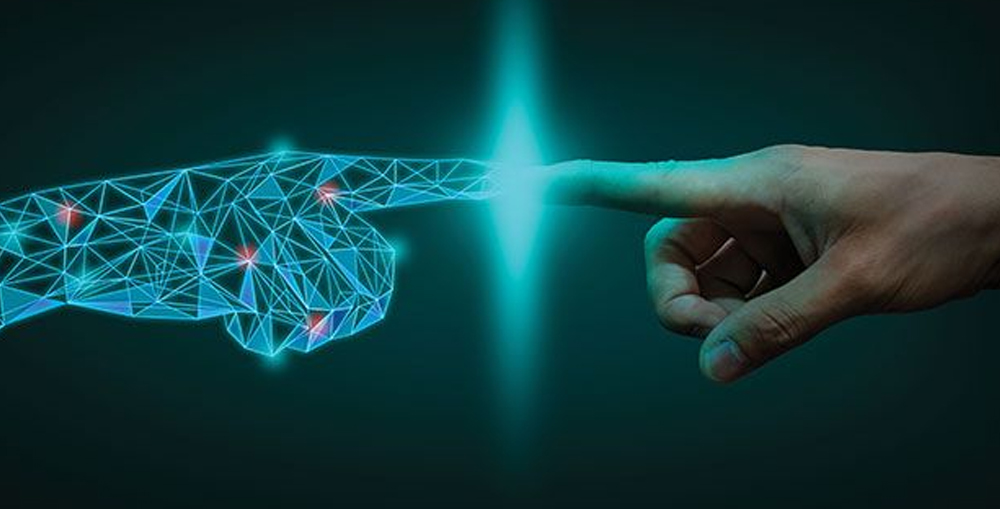 Conclusion
The modern problem needs a modern solution. The interactive self-service kiosk is a solution that can meet and exceed the business needs. Businesses in Dubai and all around the UAE are rapidly adopting self-service solution. There are several advantages of implementing an interactive self-service kiosk solution such as it is convenient and easy to access, it operates 24/7 uninterrupted and it offers intuitive UIs which help customers easily navigate through the system. The self-service kiosks can also be a great tool to provide useful information and communication. In the modern day and age where everyone owns a mobile phone in UAE and everyone have access to the internet, the digital experience and communication have become core concepts of the customer relationship management strategy. However, most of the businesses who implement an interactive self-service kiosk don't emphasize on the importance and value of the video conferencing features in an interactive self-service kiosk. In this blog we have discussed how a video conferencing tool can offer enhanced customer experience and improve their satisfaction. If you want to learn about the subject or if you want our help in designing and implementing a tailor-made interactive self-service kiosk solution, please feel free to contact us through our Contact Us page or leave a comment in the comment box below and we will get in touch with you soon.
Check out this: How to Collect Customer Feedback using Mobile Phone Applications?