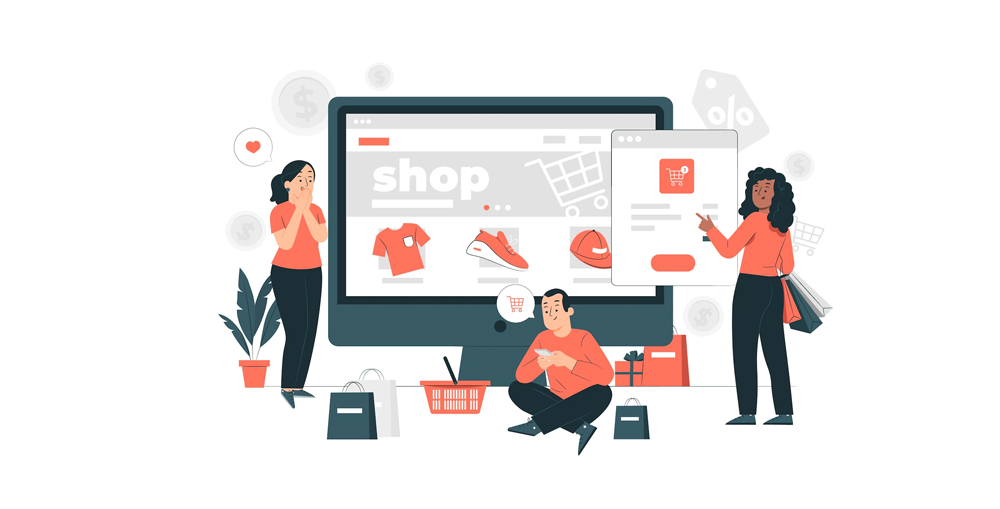 The e-Commerce industry is rapidly growing in UAE and in fact all around the world. It is relatively easier to expand to other regions. Furthermore the e-Commerce industry is very competitive and the market is changing at a rapid pace. Sometimes even it is hard to keep up with that pace. Businesses use various different tactics and strategies to improve their internal processes and customer experiences. In order to evaluate those efforts, businesses usually conduct customer feedbacks and surveys. For any business it is important to have a loyal customer base. The customer loyalty is very much driven by their satisfaction which heavily rely on the customer experience. The customer experience and customer relationship are the most crucial aspects of any e-Commerce or online store. Furthermore the customer opinion is also important for the sales. According to several studies an e-Commerce customer prefer to purchase products with more reviews and comments. Almost 95% of the online store shoppers check the comments and feedback before making a purchase and a product with minimum five customer reviews can have up to 250% more chance to sell.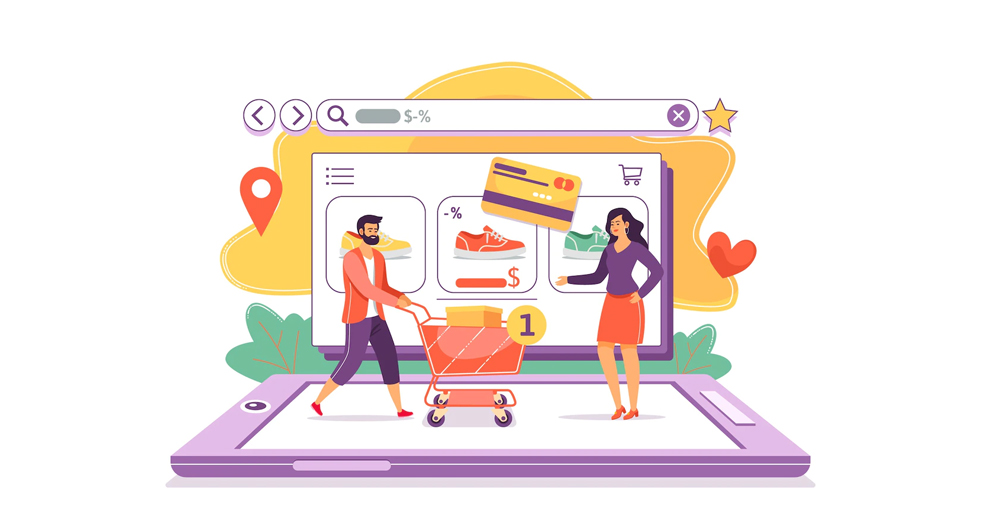 The e-Commerce businesses and online stores are different from regular businesses, as there is no brick-and-mortar store so the business doesn't have a face-to-face interaction with the customers. This means the business will have to rely on their website and digital strategies. Traditional feedback collection methods also don't work with the e-Commerce businesses and online stores instead the business will have to utilize digital communication channels to collect customer feedback. Here I would also like to mention that for e-Commerce businesses the customer feedback is not only limited to product reviews. In fact the online stores must have to ask questions related to other aspects of their interactions as well. Fortunately there are so many simple and easy methods to collect customer feedback about their experience and the products. Businesses can collect valuable business intelligence data utilizing multiple customer feedback channels and converge it into a single database to analyze them and then the reports and data can be integrated in the strategy building and decision making processes.
Whether it is collecting customer feedback data, performing different analysis on it and integrating it in your core business processes, the prime objective still remains more sales and revenue generation. In this blog we will discuss how customer feedback can be helpful for online store or e-Commerce to ensure a long term steady growth and satisfactory customer experience:
Customer Feedback Helps Measuring Customer Satisfaction
Any business whether traditional or e-Commerce requires customer satisfaction. A business cannot achieve its goals without customer satisfaction. The customer feedback is the best way to measure the customer satisfaction in a quantifiable way. Another big advantage of the customer feedback collection is that you can learn about their unhappiness very quickly. This ways businesses can quickly address to customer's concerns and make adjustments and changes to please them. The online stores and e-Commerce businesses had completely different challenges and most of the time they are too much occupied with their products, inventory, supply chain and that kind of stuff, they mostly don't focus on how their customers feel about their products. A continuous customer feedback collection keep businesses informed and provide them up-to-date data which help them understand about the customers as well as their perception of different products.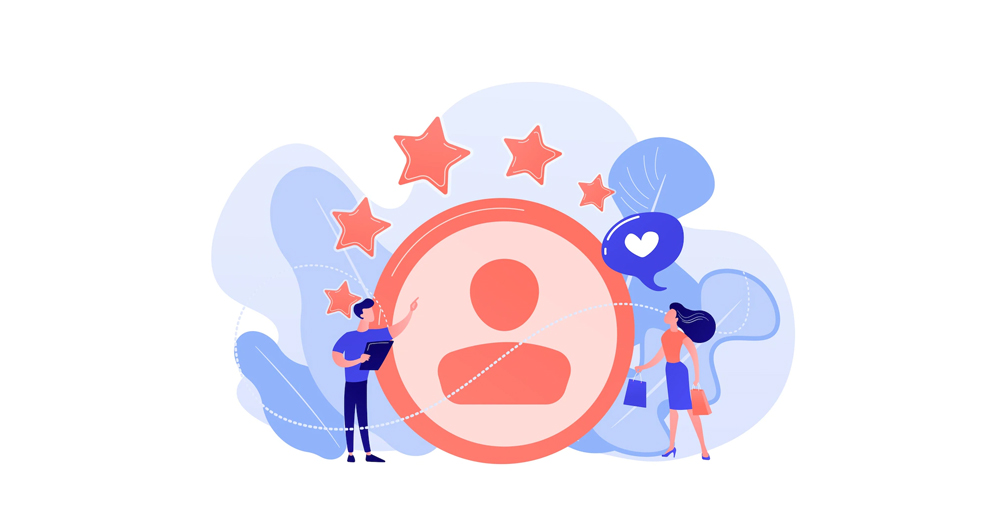 The customer feedback data help businesses understand what products are liked and for what reasons or features. Furthermore the customer satisfaction is not only about the products, it is about the entire user experience. How they interact with your website and mobile application is equally important. One of the major reason of customer churn is the complicated or lengthy checkout process. There are certain aspect of customer experience that are usually neglected by the e-Commerce businesses and online stores however, they can have huge impact on the conversions. Furthermore the market in Dubai and all around the UAE is very vibrant and dynamic, the competitor can also have a huge impact on the business. For example if an e-Commerce business or online store is offering special occasion discount and you are not offering the same, the chances are most of your traffic could divert to that store, at least during that event.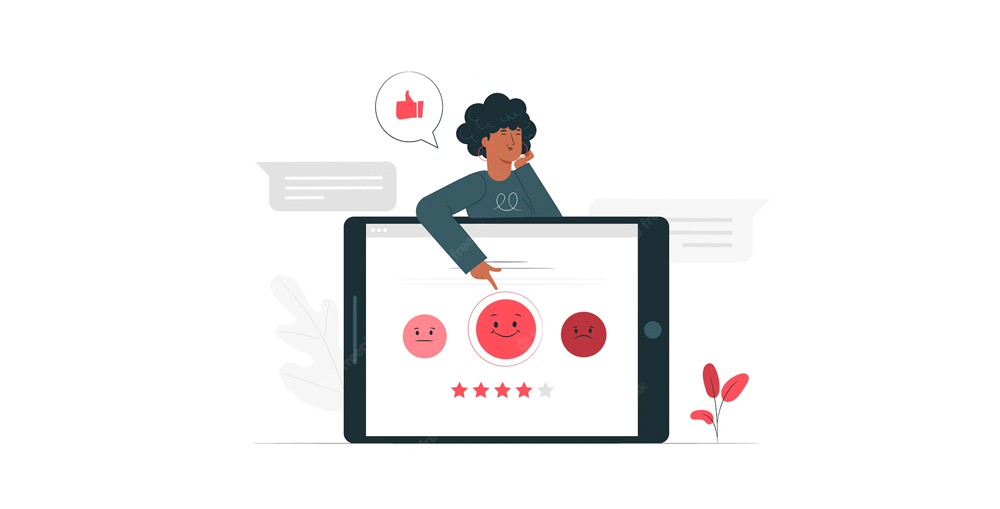 Customer Feedback Data can be used to Improve Products and Services
For any e-Commerce business or online store the key point is its products and the service it provides to the customers. There are several services involved such as shipping and courier service, payment gateway and online payment methods, return and warrantee claims, complaint center, customer support service, etc. These all and several others are very important in customer lifecycle. All services that you are offering should be intuitive and easy-to-use, in case if a service is failed to solve the problem the customers will go to a competitor. For e-Commerce and online stores it is very common to have multiple other businesses selling the same products. However, there could be slight price difference or any other perks one can offer to attract customers that is why providing them a flawless experience could provide you a great competitive advantage.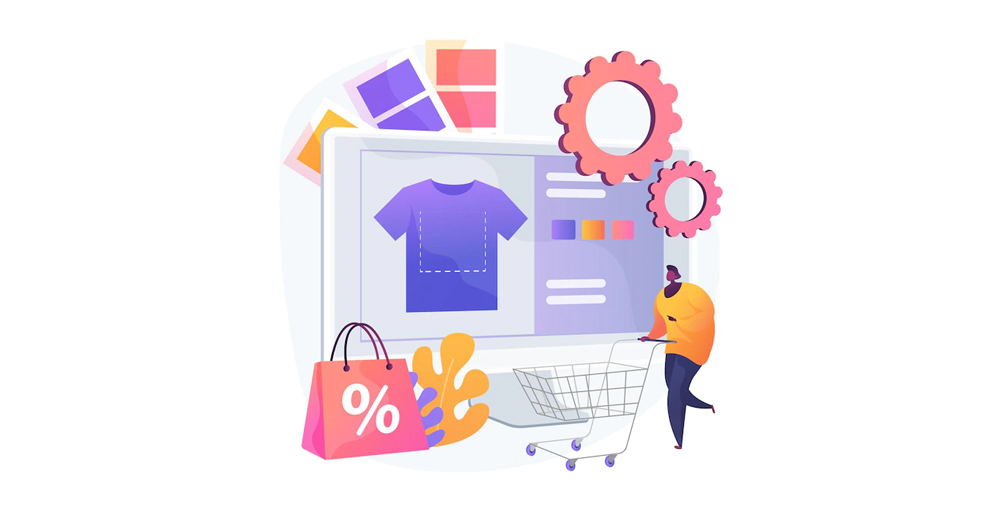 Most of the time the customer feedback for e-Commerce businesses and online stores revolves around the product reviews. Customers post those reviews and their genuine opinion so the other customers or prospects can decide whether they should buy it or not. The both positive and negative feedback is good for the customers and visitors however, businesses usually don't leverage it properly. The e-Commerce and online store should utilize the customer feedback and review data for product development and product search. Usually an e-Commerce or online store is selling products from so many different vendors it can utilize the customer feedback to evaluate those vendors and even individual product. Hence it is easier to manage the inventory and take full advantage of the upcoming market trends. Furthermore the e-Commerce and online stores can utilize the customer feedback data for their marketing strategy and promote the products with good customer response. Selling high quality products can build a good repute and it can attract more customers.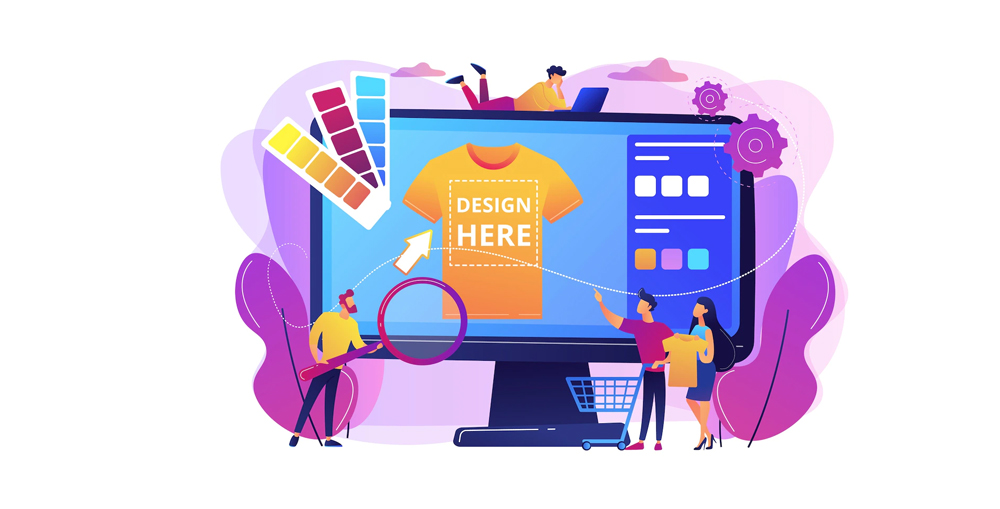 Customer Feedback Help Improving Customer Experience
For any e-Commerce business or online store the flawless customer experience is absolutely essential. As customers are totally dependent on the website to checkout so the website has to be up-to-the-mark. The website can have multiple tracking mechanisms and it can provide precious analytical and statistical data as well. The most important is the customer churn. The customer churn is the customer who added products to the cart but decided not to checkout. The e-Commerce businesses and online stores should pay more attention to such visitors. As they have huge potential to convert. Businesses can push surveys and feedback messages to these customers and ask them to provide the reason of why they didn't checked out? Such customer feedback can help businesses understanding the common obstacles or problems that are resulting in a great sale lose. There could be several reasons such as incompatibility of the payment mode or higher shipping charges or even bad web page design. The e-Commerce and online stores should pay special attention to these areas.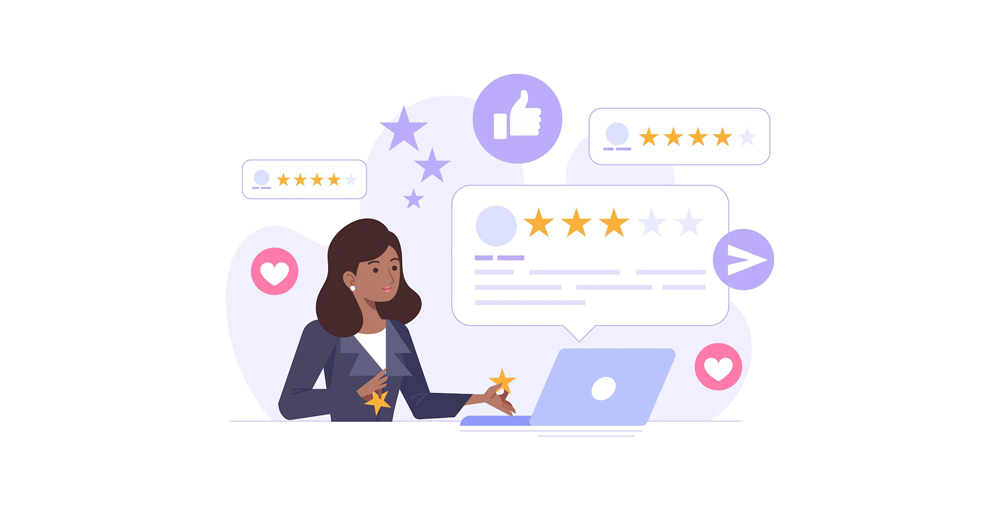 The e-Commerce businesses and online store can conduct regular surveys while targeting multiple audience for the same questionnaire. For example, businesses can ask the customers who have already made a purchase about their experience with the website and the checkout process or it can utilize various tracking methods to track the audience who is visiting the website but not converting. Businesses can leverage the social media too to improve the customer feedback data quantity and quality. For the website they key areas are the product pages, products' details, specs and the CTA. A CTA is a call to action button which in case of an e-Commerce business or online store is a 'checkout' or 'purchase' button. There are various other design and navigation related aspects of a web design which can be scrutinized with the customer feedback to make improvements. All those improvements will help improving the customer experience and help businesses boosting their sales and revenues.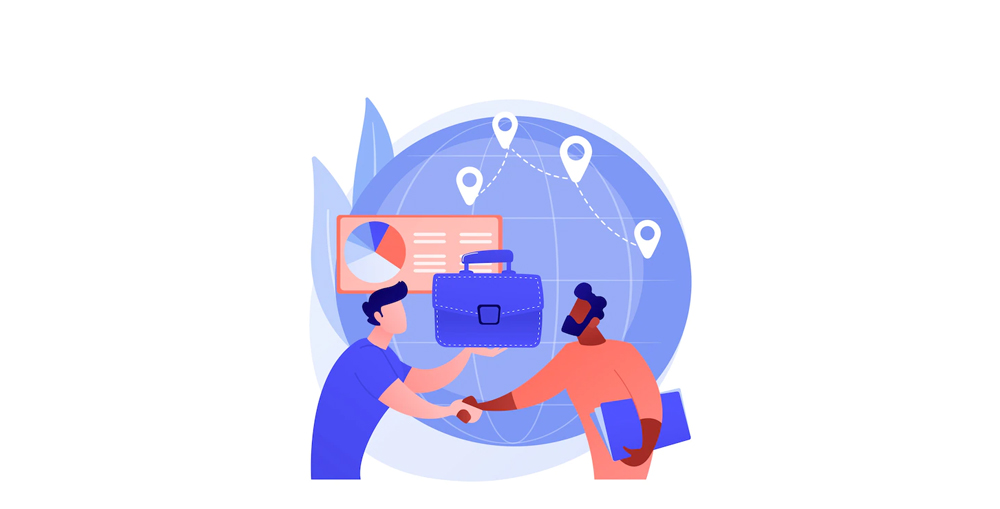 Customer Feedback Data Help Reducing Customer Acquisition Cost
For any e-Commerce business or online store the customer acquisition cost is always a big challenge. There are two aspects where the customer feedback data can help optimizing and significantly reducing the customer acquisition cost. One is improving customer loyalty and have repeated business. Studies have revealed that acquiring a new customer is 5 to 25 times more expensive from selling to an existing customer. The second method is by acquiring a deeper understanding of customer persona and their behavior. When a business understands who its customers are and who are more likely to convert, it can further improve its targeted audience and save a lot on the marketing. The e-Commerce businesses or online stores have different types of marketing campaigns, for example if we talk about only digital marketing there are several platforms from where an e-Commerce or online store business can generate organic and non-organic website traffic. If the business clearly knows who its customers are and what customer segment is purchasing what kinds of items more, they can accurately cater the right content at the right touch point which can significantly boost their sales and revenue.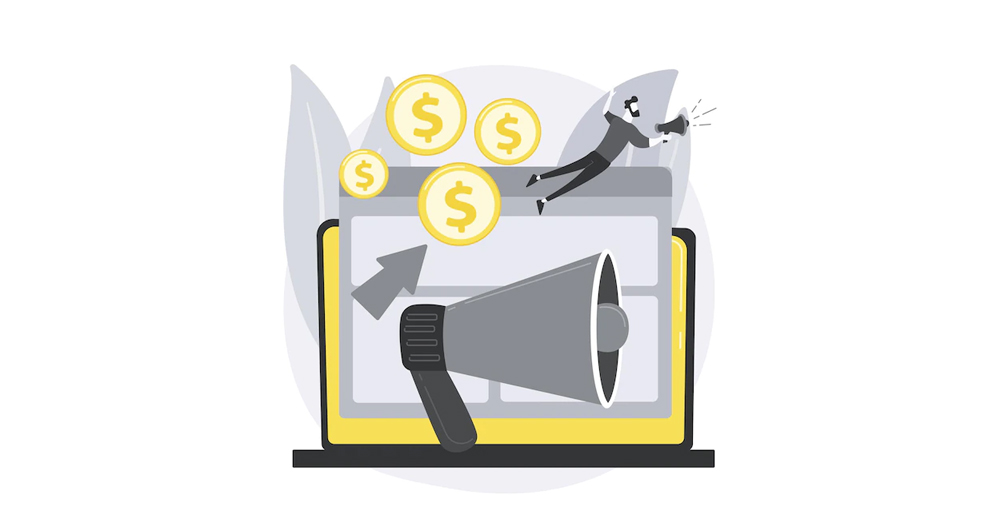 Customer Feedback Data can be used to improve each Customer Journey Touchpoint
For any online business model and especially e-Commerce or online stores having a deeper insight to the customer journey is a key to long term success. Businesses usually only rely on CRM (customer relationship management) tools to analyze the customer experience. However, mapping the entire customer journey and monitoring it can be a game changer. That is why the customer journey mapping techniques are used to identify the critical customer touchpoints. A typical e-Commerce or online customer journey consists of following four major Stage:
Discovery Stage
The discovery stage is when a customer discovers about a product. For example they saw a post at their social timeline or they saw an adverts in the YouTube, or they say a billboard, etc. The discovery stage also includes customer who are looking for a product which can possibly solve their problem. For example I need a solution to automatically feed my pets while I am away from home. The solution is automatic pet feeder, which can be found on multiple online stores and e-Commerce website. That is how a customer discovers a product.
Comparison Stage
The comparison stage is when the customer found a relevant product or a solution to their problem and they are interested to purchase it. The next step they do is compare it with other available options and also other e-Commerce websites and online stores until they found the best match in terms of cost and value. This stage is the comparison stage.
Purchase
The next stage is the purchase stage where a customer actually purchase the item from an e-Commerce business or online store. That is not the end of the customer journey, in fact the customer journey still keep going on. Sometimes customer face difficulties with the delivery or courier sometimes they want return and sometimes they just don't like the product and want to purchase another one. The e-Commerce business and online store will have to be prepared for all those and other possible scenarios.
Pre-sale and Post-sale Support
The reason why I merged the pre-sale and post-sale support is because it is relevant to only one department. However, in some cases there could be different departments but whatever the case is the e-Commerce business or online store must have to provide a satisfactory support to its customers. Whether they are enquiring about the features before making a purchase or they are facing difficulties in operating the item, they should receive adequate support.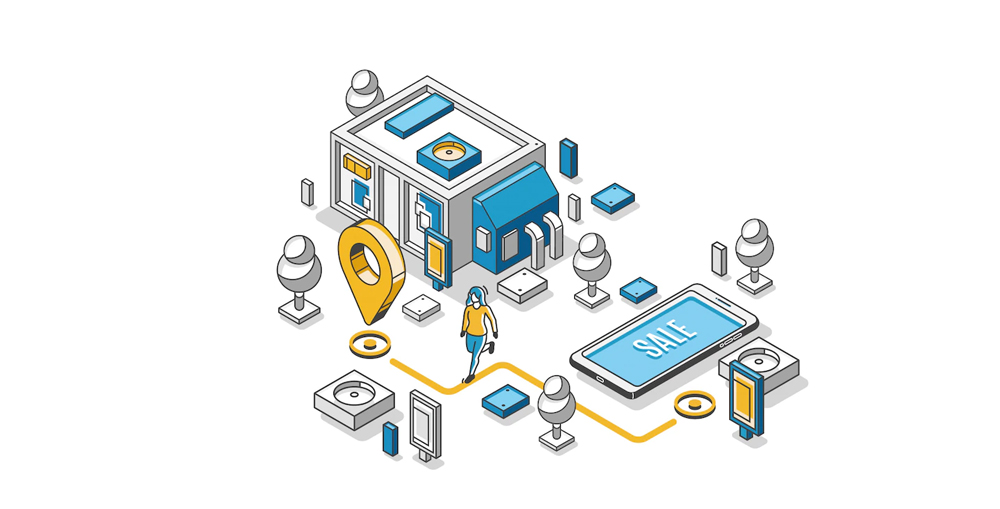 The customer journey doesn't end here, in fact if a business wants to establish a long lasting relationship with its customer it is the time to begin it. As a customer have already made a purchase, the business should know what they are interested in, for example if we take the example of the automatic pet feeder, if a customer purchased it then they might be interested in pet pen or pet toys too. At this stage the e-Commerce or online store got an idea of what they can possibly sell to this customer. Now they can direct their resources to promote relevant products to this customer and the chances are they can get a few more sales from them. For the lost leads, or prospects who showed interest but not made a purchase the e-Commerce or online stores can offer them deals, promo codes, discounts and much more to get them onboard. The e-Commerce business or online stores can also collect customer feedback at all touch points, whether they convert of not the last touch point is extremely important. And that is the reason mapping the entire customer journey can be very helpful in improving customer experience and maximizing the quality and quantity of the customer feedback data.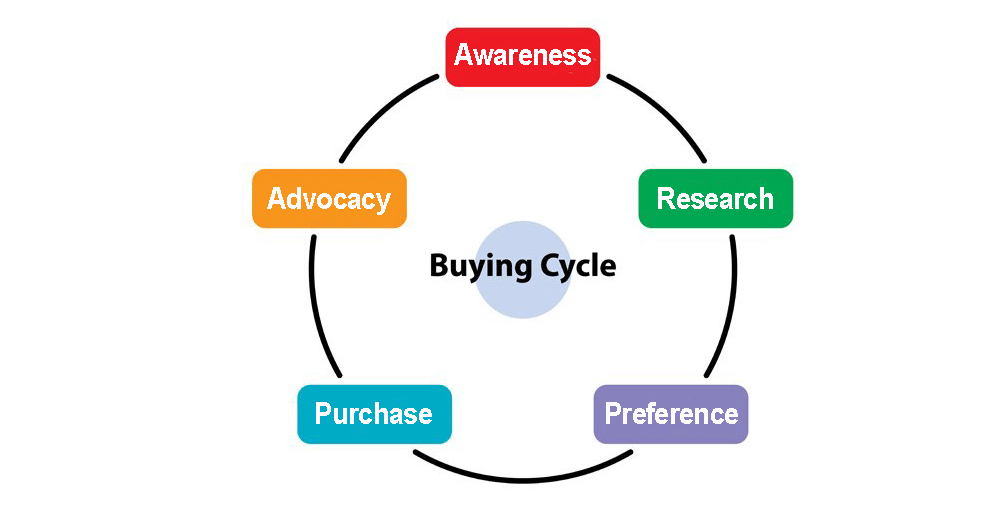 Conclusion
The voice of customer is extremely important for any kind of business. Especially in Dubai and all around the UAE the e-Commerce businesses and Online Stores are having a very competitive market. The customers are also demanding and savvy. Another more important thing is that the entire business model is based on the internet and digital interaction. Anything can get wrong, which could harm the sales. That is the reason why the e-Commerce businesses and Online Stores should take customer feedback. It can help them understand customer's point of view about the brand. There are tons of digital data collection tools which can be integrated with an e-Commerce website or online store to collect valuable business intelligence data. However, the voice of customer has its own unique place. The feedback data can provide businesses a far deeper understanding of the customer mindset then any automated data collection tool. The customer feedback data can help e-Commerce and online stores to optimize their customer journey, improve customer experience, increase customer engagement and raise customer satisfaction.
The customer satisfaction and loyalty is a key to long term success. The customer feedback data not just only highlight the customer's needs and demands but it also point out the flaws and areas of the improvement. The e-Commerce businesses and online stores can streamline customer feedback in their strategy building and decision making processes to make more informed decisions. RSI Concepts is a leading customer feedback system brand in Dubai, UAE. We are also specializedin e-Commerce website and online stores. If you want to learn more about the subject or want our help to build you a tailor-made customer feedback system or even an e-Commerce website or online store website, please feel free to contact us through our Contact Us page or leave a comment in the comment box and we will get in touch with you soon.
Check out this: Why Temperature Kiosks for Schools are Vital to Keep Students Safe?