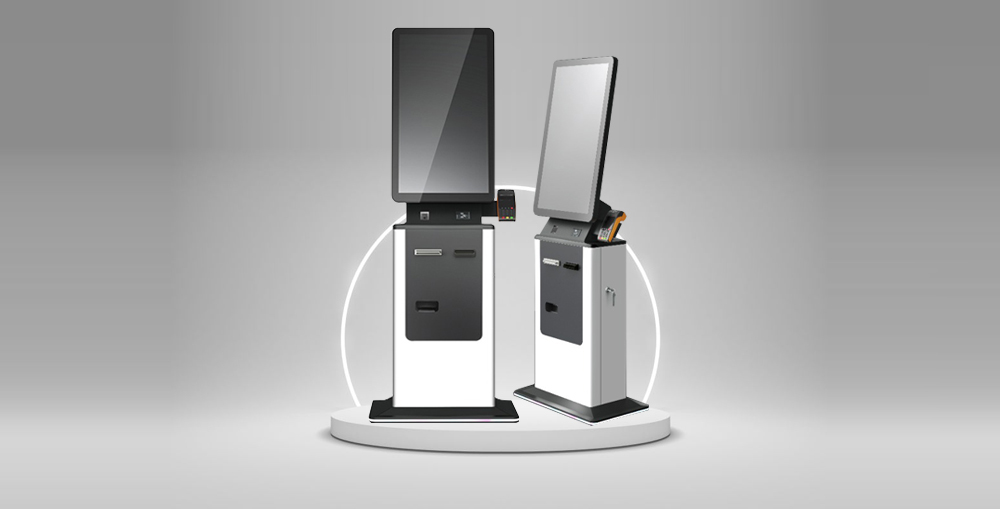 The customer journey starts from acquiring a prospect and converting them into customer and even the brand loyalists. The understanding and analysis of customer journey can help businesses shape yourmethods and processes by understanding what your customer desires, wants or needs. The customer experience is the interactions your customers have at any and all stages of the customer journey. The customer experience could be good or bad and it will have a great influence over customers' next choice/decision. A business always have to rely on a strong foundation of loyal clientele. The customer loyalty is driven by the customer satisfaction which can be achieved only by offering a great customer experience. Businesses in Dubai and all around the UAE are investing huge chunks of their hard-earned profits in improving customer journey and customer experience to achieve higher customer satisfaction. Only happy and satisfied customers will do repeated business and according to several studies on an average it is 5 to 25 times more expensive to acquire a new customer comparing to selling to an existing customer. This could make a huge difference.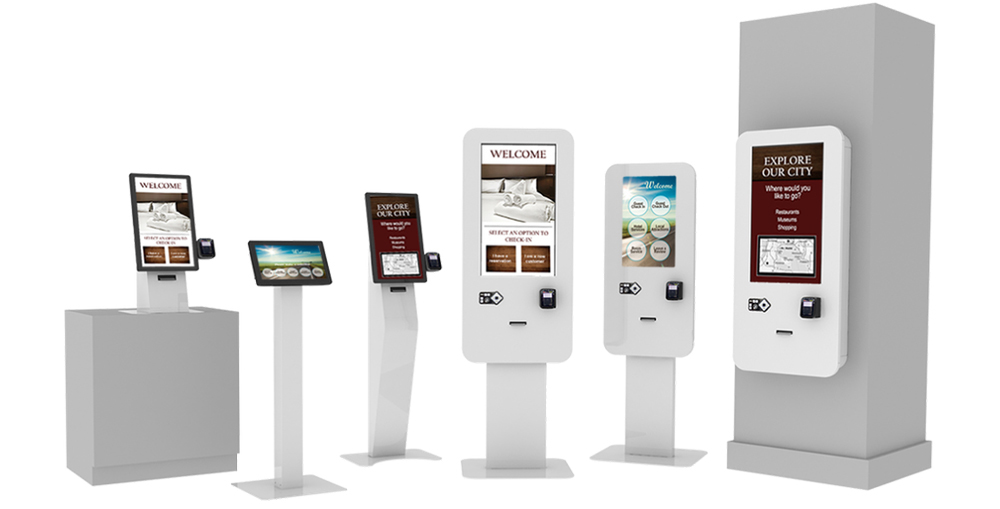 With the rise of digital marketing, changes in market trends and skyrocketed customer's expectations, the marketing have become a very expensive and complicated the operational cost is rising, the competition is increasing and the market trends and customers' demands are also changing rapidly, which is why a business needs to keep its customers happy and satisfied. Which is not possible without offering an exceptional customer experience.
Impact of Digital Self-Service Kiosk on Customer Experience
The digital signage and self-service kiosks are the modern solution to that older problem, the customer experience. If you are living in Dubai or anywhere in UAE you have witnessed and most probably used those flashy-screens. These are called interactive kiosks. An interactive kiosk is a touchscreen display based kiosk which allow users to perform various tasks or make payments such as we use to dispense queuing tickets at banks or the mobile top-up kiosk machine.These self-service kiosk machines are adding a lot of value to customer experience by offering tens of hundreds of features, convenience and easy access to the services. Here are some key advantages of a self-service kiosk which can greatly improve customer experience and customer journey.
Interactive Self-Service Kiosk made it Easier to Access Services
For any business it is the most important thing to ensure their customers can easily access their services. For that businesses open up several branches, customer service center and offices in multiple location to facilitate their customers and to ensure all of their customers can easily access their services. However, opening up new branches and running too many customer service centers is always very expensive and also complicates the management. However, in customer service centers most of the time the customers might have to wait in waiting lines and long queues, which could ruin their experience. Instead offering them an easily reachable interactive self-service kiosk could solve the problem. The interactive self-service kiosks are extremely cost-effective and much more efficient. The customer service centers have limited time and availability, sometimes it is difficult for the customers to reach there during working hours. However, the interactive self-service kiosk on the other hand works 24/7 and offer easy access to all customers at any time of their convenience.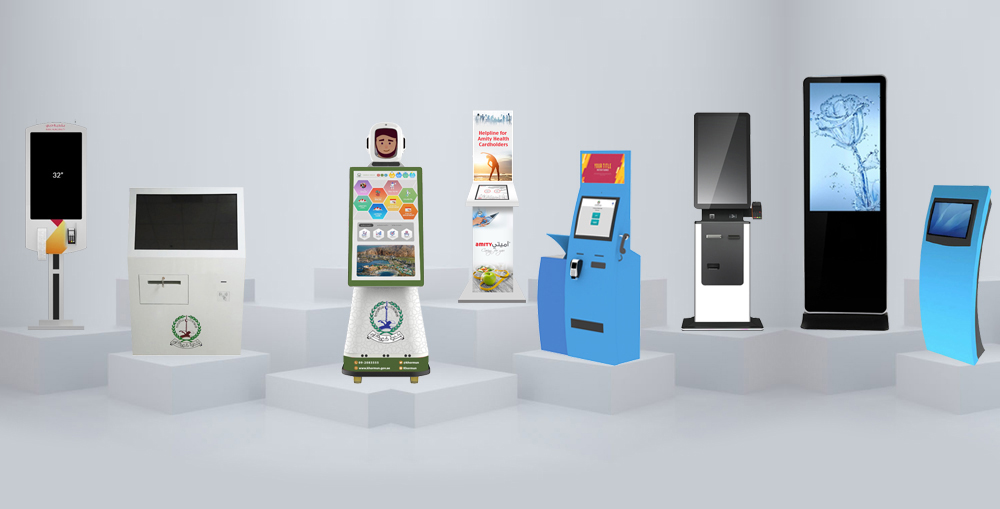 Interactive Self-Service Kiosk Offers More Personalized Customer Experience
Another great feature of interactive self-service kiosk is that it can offer a bit more personalized customer experience than any regular service center. The interactive self-service kiosks are digital solution based on a very powerful AI (artificial intelligence) based algorithms and smart tools, which can significantly enhance customer experience and simplify the customer journey. All the services are digitalized, hence easier to avail and above all the UI (user interfaces) can be customized to make them more user-friendly. Mostly the interactive self-service kiosks came with a multilingual user interface and allow customers to choose their preferred language. As in Dubai and in fact everywhere in UAE there is a huge population of expats and a large number of tourists also visit different parts of the country, having a multi-lingual solution can significantly improve customer experience. The AI based algorithms are smart enough to understand the needs of each customer based on system configuration, user data and the past interaction's history. This enable businesses to offer a personalized customer experience and raise customer satisfaction.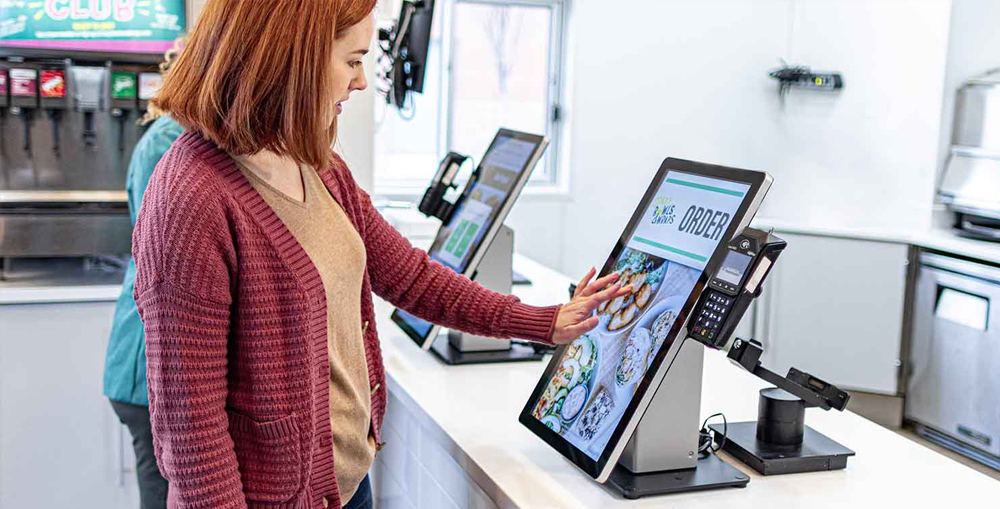 Interactive Self-Service Kiosk Simplify the Customer Journey
The customer journey is extremely important for the customer experience. Everyone likes simplicity and quicker service delivery. Since there is no human interaction involve the services are already simplified, the system can pull data from the customer database at lightning speed, it can remember customer's previous choices, preferences, and history and accordingly it can facilitate their interaction which significantly simplify the customer journey. Furthermore since the customer is fully in control of everything, they are given more freedom and the system is also designed in a way to provide easy access to relevant information. All these features simplify the customer journey. With the traditional service centers, the human errors and relevant complaints are very common. However, in case of interactive self-service kiosk there is no chance of human error and the customers are completely free to make their choices hence they feel more empowered and in control which enhances their experience and raise their satisfaction.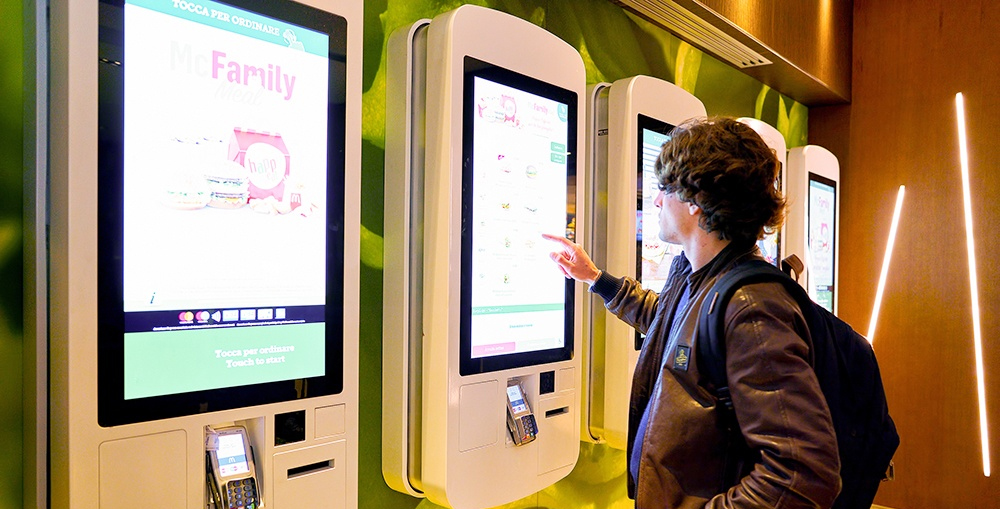 Interactive Self-Service Kiosk Collects Valuable Business Intelligence Data
The modern day marketplaces are heavily dependent on information technology (IT) and the IT sector is totally data driven. The interactive self-service kiosks also comes with a smart software which is a very capable tool to collect valuable business intelligence data. The business intelligence data helps management to understand various patterns, customer behavior, their liking/disliking and a lot of information about customer interaction. This information is extremely important to further improve customer journey and customer experience. The business intelligence data also help managers and business leaders to identify the areas of improvement by capturing the statistical and user data from each and every touch point of the customer journey. The customers' behavioral data and their preference can be very helpful in understanding the needs, expectations, and problems of the customers. Furthermore the interactive self-service kiosk can also collect direct customer feedback data which is also crucial to improve customer experience and help businesses strengthen the bond with its customers. The business intelligence data help businesses to make continuous improvement and quickly sense any change in customer behavior or market trends and act swiftly to ensure a satisfactory customer experience.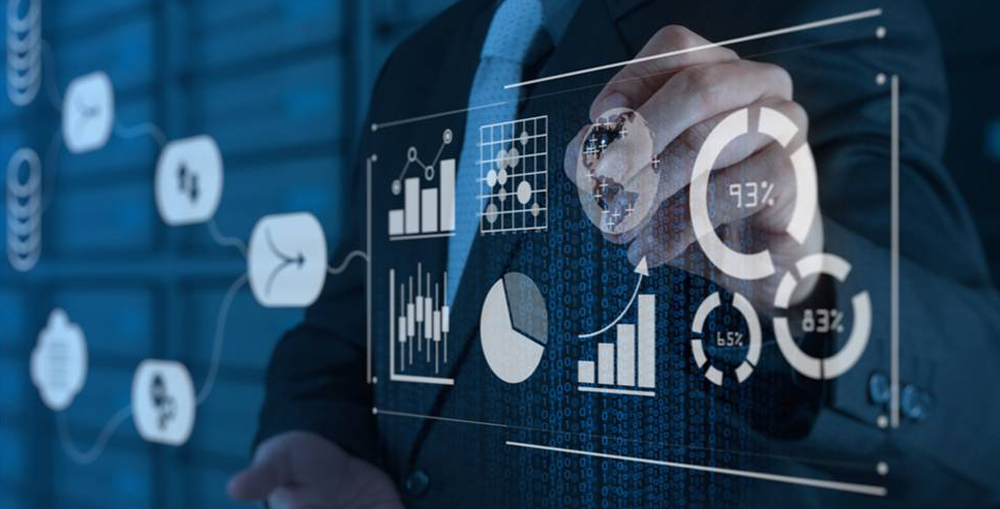 Conclusion
For any business the customer satisfaction is the ultimate success. The customer satisfaction depends on customer journey and customer experience. Howe great and convenient the interaction will be, happier and satisfied your customers will be. The world is changing rapidly, the integration of technology in our personal and work life is increasing rapidly. This is why the traditional and old-school business practices are slowly losing their effectiveness. In the super-fast and digital era the customers need quick resolution of their problems and hope instant access to the services they need. In Dubai and all around the UAE the business community have sensed this need pretty early. Now a days businesses are rapidly adopting to modern technologies and IT solutions. The interactive self-service kiosk is also one of the example of technological advancements in the customer service sector. The traditional customer service centers require more time, efforts and offer less satisfactory experience. However, the interactive self-service kiosks offer instant access to services, personalized experience and are available 24/7.
Moreover for the business it is also a very cost-effective solution comparing to opening up new service center or expanding existing operation. In this blog we have discussed how an interactive self-service kiosk can improve customer experience and customer journey. If you want to learn more about the subject or if you want our help to design and implement a self-service kiosk solution for your business, please feel free to contact us through our Contact Us page or leave a comment in the comment box below and we will get in touch with you soon.
Check out this: Why Customer Feedback Tool is Essential for Closed-Loop Customer Feedback Management?