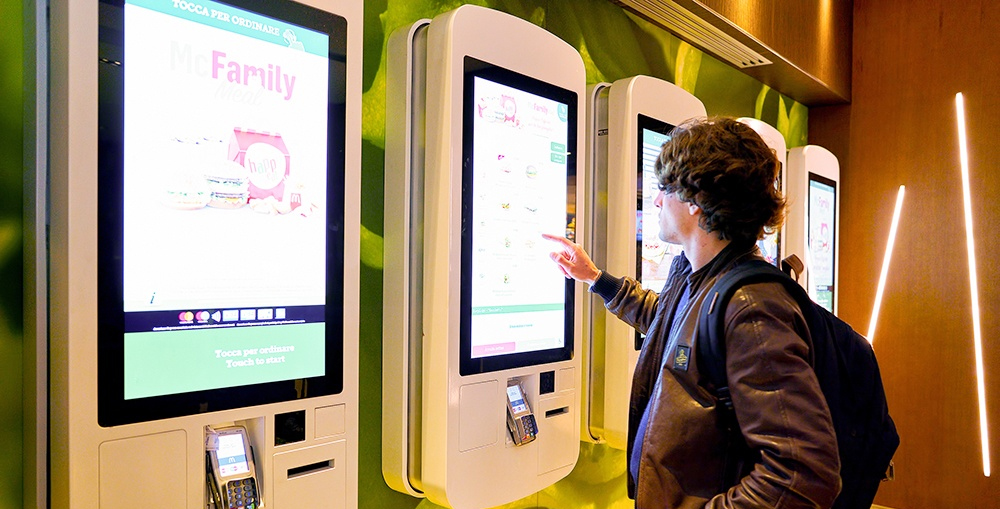 The customer experience and service have become the major differentiator for customers, no matter what you do you must have to offer excellent customer experience. Studies have revealed that the customers put experience equal to the quality and they are willing to pay extra if they are offered better experience. Businesses in Dubai and all around the UAE are transforming rapidly and transitioning into a more customer-centric business model where the customers are placed on the top. The customer demands are very high and the competition is also increasing in the country which means that businesses will have to offer exceptional services and satisfactory customer experience in order to stay ahead of the competition. The self-service solutions are incredibly admired all around the world, in fact businesses also witnessed that most of the customers try to solve their problem by themselves before even reaching to customer service or sales reps. The deep integration of internet, smartphone and technology in our personal and work lives and the incredible benefits of self-service solutions make it equally desirable among businesses and the customers.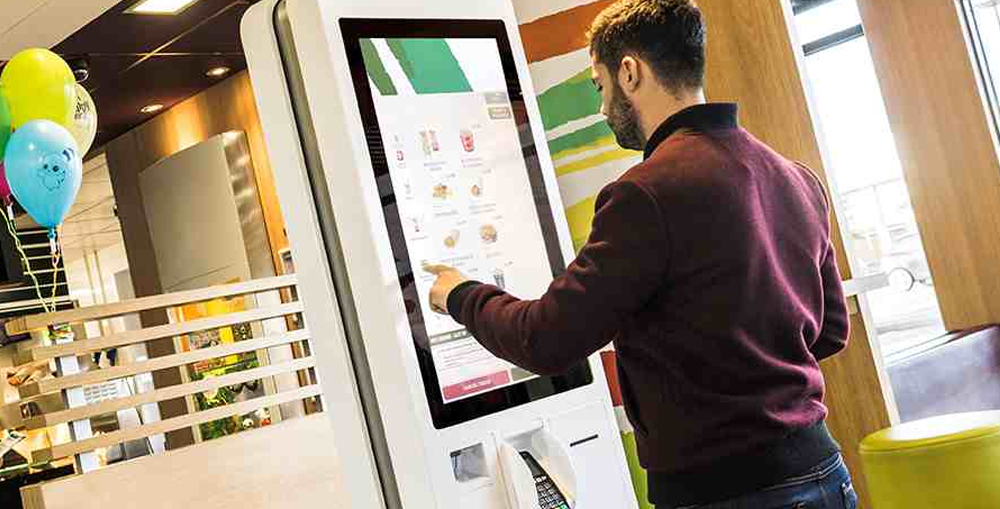 Now a day's in Dubai or anywhere else in UAE if you go out you will witness these flashy screens everywhere. Whether it is a shopping mall, a bank or even a transport hub, there eye-catchy interactive touch-screen based self-service kiosks are everywhere. Serving form simplest function as toping up to your mobile phone to incredibly sophisticated HR and immigration tasks are efficiently handled via these machines. In this blog we will discuss how a business can leverage an interactive self-service kiosk to boost their efficiency, performance, productivity and profitability in 2023.
Benefits of Self-Service Kiosk: Offer Instant Service
The biggest problem with the service based industry is the customer queues and waiting time. Along with that the service agents also plays crucial role in service delivery time. The interactive self-service kiosks are digital systems which not only offer instant service but also digitalize your services and various internal processes. The interactive self-service kiosk works on RTC or real-time communication principle. It means that the self-service kiosk can respond to customers instantly. Basically the self-service kiosks are connected to a mainframe or server which has all the data and algorithms running on it. The kiosk only takes instructions and do very less computing, in fact a real-time communication link or live link has been established between the server and the kiosk, which makes it very fast and the customer gets instant response, this not only help improving the customer experience but it also reduce the service delivery time. With the manual processes at a service counter, the same service delivery can take up to four time more time. This instant service delivery is crucial for improving the customer experience.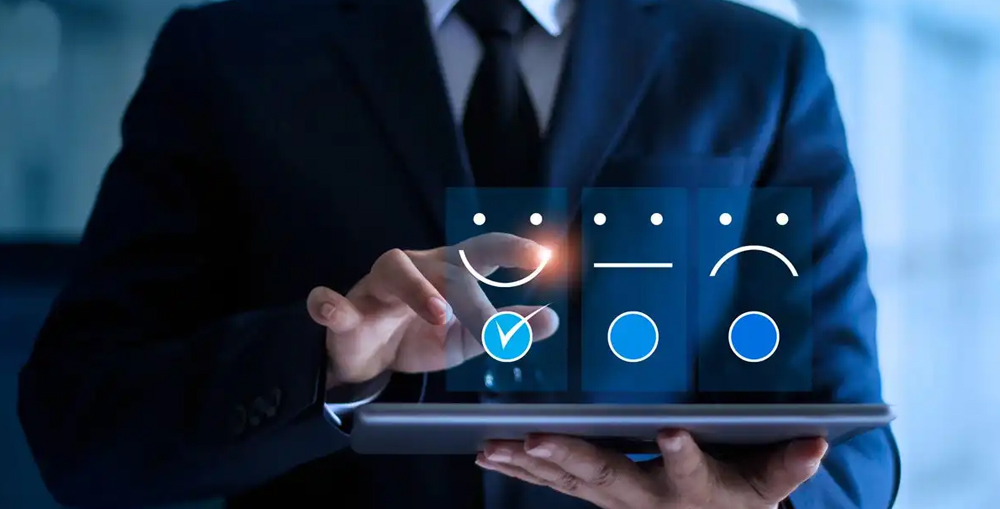 Benefits of Self-Service Kiosk: Enhance Customer Experience
The customer experience is crucial for the success and growth. Businesses invest huge resources in improving their internal methods, processes, and interactions to enhance customer experience. The biggest problem with the service centers is that the customers will have to wait in the congested waiting areas and long slow moving queues. The service delivery time at the service centers is also higher comparing to the interactive self-service kiosks. Furthermore the employees also have to work on several other tasks which increase the service delivery time. There are several other problems and factors that can contribute to deteriorate the customer experience. However, with the interactive self-service kiosk the customer don't face any such problem. There is no staff involved in the service delivery hence there is no worry about staff performance and human factors. The customers are also not bound by any operating hours, the interactive self-service kiosks can work 24/7 non-stop. The customer can access an interactive kiosk whenever they want and without waiting in long queues. The customers get more freedom, flexibility and comprehensive information by only a few taps on the touchscreen. These all features can greatly enhance customer experience and raise their satisfaction.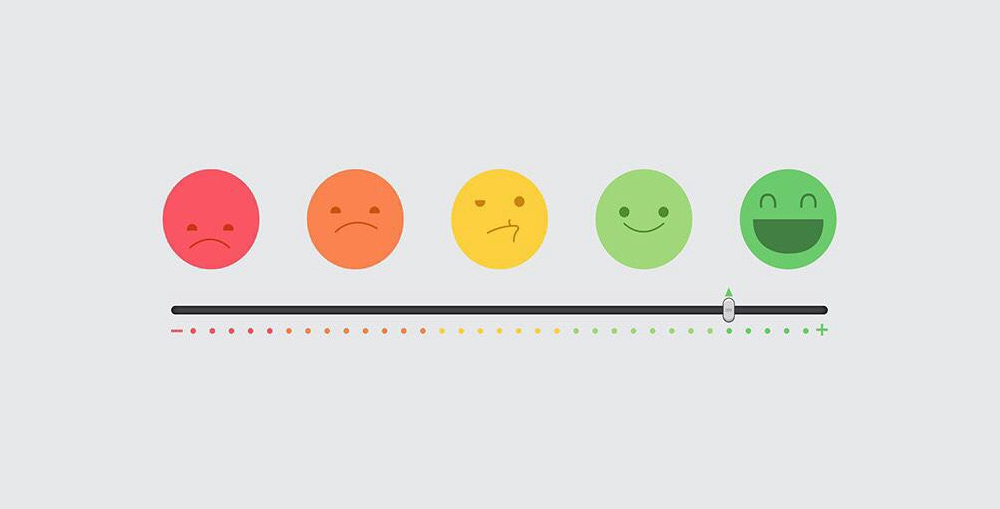 Benefits of Self-Service Kiosk: Better Resource Management
The site staff is one of the most important and crucial aspect of customer experience and the overall performance of the business. The footfall at the customer service centers in not linear throughout the day, at some hours the footfall increase and at some hours it decreases, furthermore there are certain days of the week which could have more influx than usual and so on. The business will have to achieve a balance between the peak hours and normal hours, this is to control the expenses and operational cost. However, deploying additional human resources is always very expensive. Less resources on the other hand can drastically harm the performance of the branch. The interactive self-service kiosks on the other hand are very efficient, the service delivery time is quicker and they attract more customers due to the better customer experience. When businesses deploy interactive self-service kiosks along with the regular service counters, the workload of the service staff can significantly reduce and results in better performance without increasing expenses, in fact the self-service kiosks can greatly reduce the operational cost and enable management to plan human resource more effectively and efficiently.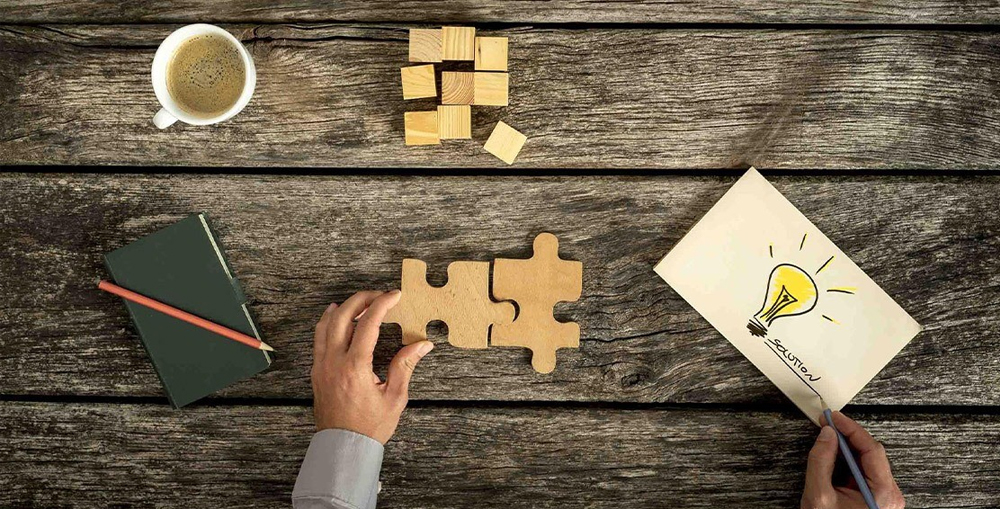 Benefits of Self-Service Kiosk: Expand Brand Reach
Whether it is a small business or a large enterprise, everyone wants to expand their market reach, every business wants to grow and establish presence in unexplored markets. For that business follow a number of different strategies, opening up a regional office, branch or customer service center is one of the most effective method. However, it is every expensive, lending a property, building office at it, hiring new staff, acquiring equipment and operating a new branch is not only expensive but it also makes management and internal processes more complex. On top of that there is always a fix running cost or operational expense to sustain that branch and its employees. This will also add up to the workload of the head office or the main branch. However, deploying an interactive self-service kiosk on contrary is very cost-efficient, in fact it cost just a fraction of the resources required for opening up a new branch or setting up a new office. Above all you can offer excellent customer experience and 24/7 access to your services in the region which can greatly improve customer happiness and satisfaction. Offering your services where your customers and targeted audience can easily reach them can greatly improve your brand's reputation and increase customer trust which help increasing customer loyalty and have many long term benefits. Expanding brand reach is always a key to sustainable growth and higher profitability.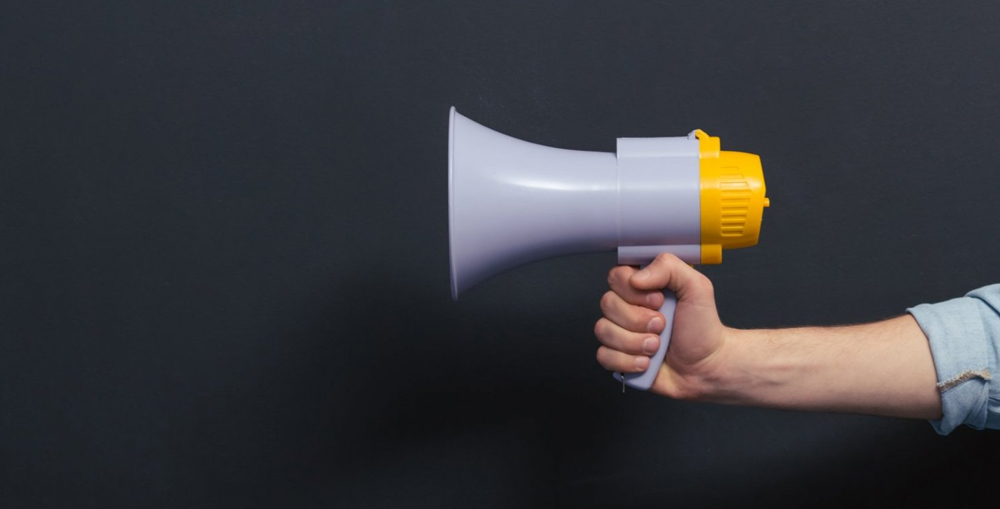 Benefits of Self-Service Kiosk: Collect Business Intelligence Data
The information technology (IT) have deeply penetrated the present day markets and even our personal and professional lives as well. The technology is so deeply rooted into the modern societies that surviving without it is unimaginable. And the data is the lifeblood of the IT technology and digital ecosystem. The interactive self-service kiosk is a great tool to collect valuable business intelligence data which can help management make more informed decisions and help them build most effective strategies and policies. The interactive self-service kiosk can provide valuable insight to customer behavior and system usage stats which help businesses understand customer's needs, their liking/disliking and their preference. The interactive self-service kiosk has a powerful AI based software which can also utilize this data to offer a personalized customer experience according their needs and preference and help attaining more customer satisfaction. Furthermore the interactive self-service kiosk can also collect customer feedback which has a great value. Collecting customer feedback data gives them confidence and help building their trust on the brand. The customer feedback data also provide valuable insight to customer trends, their demands and expectations which help businesses improve their strategies, products/services and communication and help them attain higher customer satisfaction and loyalty.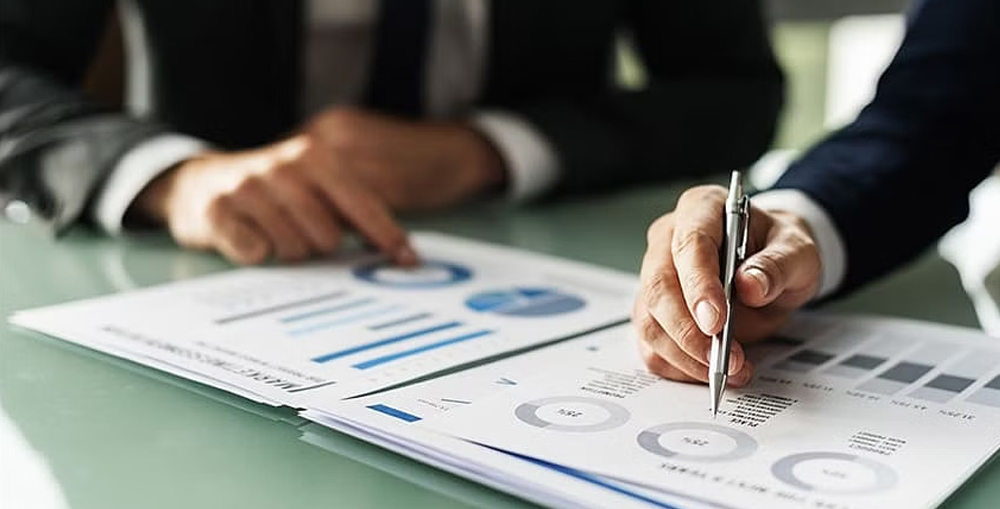 Conclusion
In the present day markets the customers are placed at the top, the businesses are becoming more customer-centric day by day. Offering excellent customer experience is not just a matter of business repute or customer loyalty, in fact these days the survivor of a business depends on it. Every business wants to reduce their expense, optimize their operational cost, and expand their brand reach without compromising the customer experience and customer satisfaction. It is very difficult and expensive with the traditional business practices. However, the interactive self-service kiosks are the modern solution to the most fundamental problems businesses were facing from the beginning. Regardless of small or large size, type or industry the interactive self-service kiosks are equally effective and can benefits all. Whether you use them to expand your brand reach or streamline the workload at your existing customer service centers, the interactive self-service kiosks are a great tool to maximize the productivity and performance. Studies have proven that the interactive self-service kiosks can greatly enhance customer experience and raise customer satisfaction and help businesses optimize the operational cost. In this blog we have listed the key benefits of deploying an interactive self-service kiosk solution. If you want to learn more or if you need our help to develop a highly cost-effective and tailor-made solution for your business, please feel free to contact us through our Contact Us page or leave a comment in the comment box below and we will get in touch with you soon.
Check out this: The Impact of Self-Service Kiosk on Customer Behavior