The success of a shopping mall depends on various factors, some of the key aspect of a successful strategy is customer satisfaction. The customer satisfaction is crucial so does generating revenue. Businesses will have to find a way to enhance customer satisfaction without compromising their profits and revenue. This can't be achieved without implementing technological solutions. That is why the people counting technology have gained huge momentum since past decade. However, with the rise of e-Commerce and drastic changes in consumer behavior forced the shopping malls and retail businesses to come up with new and better solutions to support their customer-centric strategies. Here in Dubai and all around the UAE the retail industry and shopping malls are rapidly growing and expanding. The overall competition is very high in UAE, the customer trends are rapidly changing, the influence of social media and online is getting stronger day by day, and the shopping malls need more proactive customer satisfaction strategies.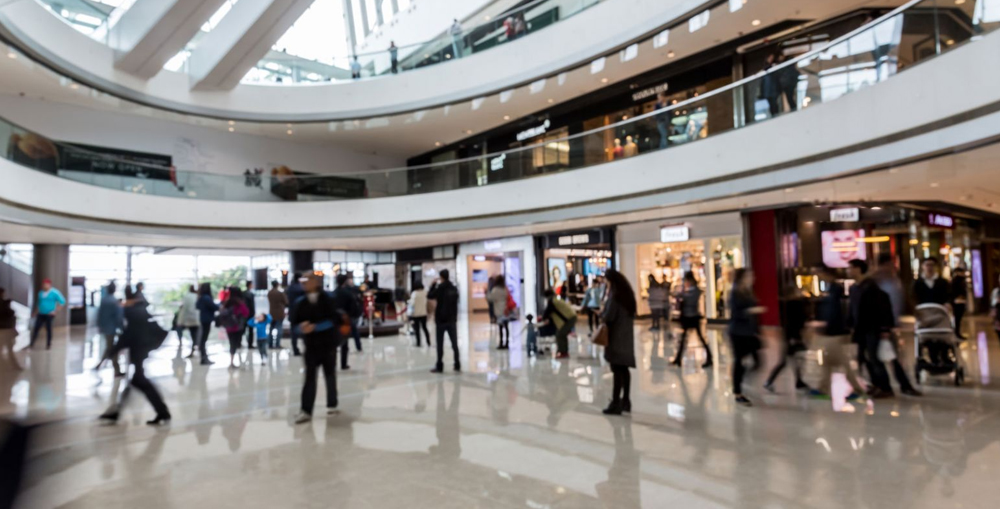 Many shopping malls in UAE and all around the world use people counting technologies to monitor the behavior of their customers and to understand how much sales and revenue they should expect. An average shopping mall in Dubai or anywhere in UAE have groceries, food courts, electronics shops, cloths and other retails businesses. This means that people are visiting a shopping mall for different purpose and reasons, some might be visiting a shopping mall to shop groceries, some are coming to meet other people, some are coming to shop electronics, some just came to sit in a coffee shop, some are even coming for entertainment, etc. Each visitor group have different value for the shopping mall as well as for the other businesses in it. It is crucial to understand your visitors and their behavior in order to build strategies that can maximize the customer satisfaction as well as the exposure to tenants. An ordinary people counting device which tracks footfall and collects basic demographic is not enough. In present day a shopping mall needs a highly effective people analytical data to be able to acquire deeper insights. In this blog we will discuss how an AI based People Counting Software can help shopping malls achieve their goals.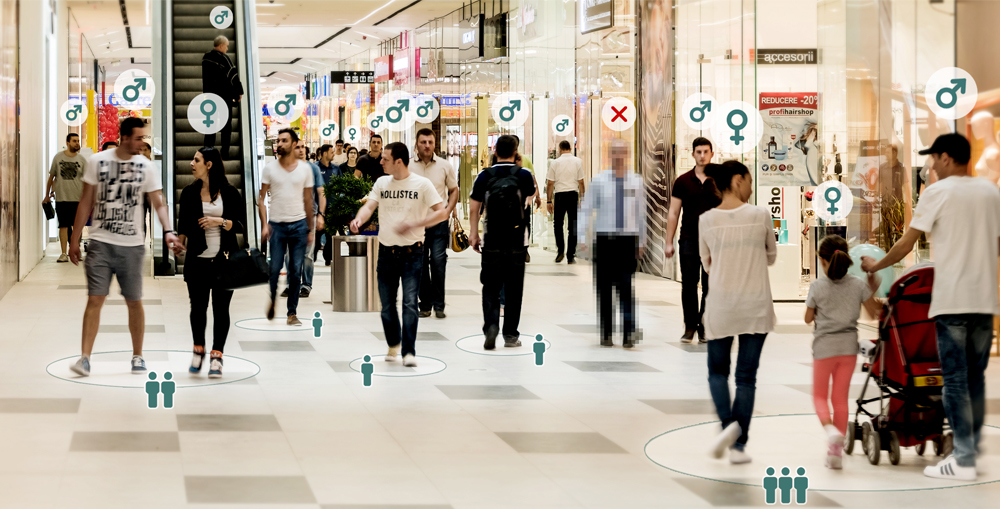 What is an AI based People Counting Software?
The AI or artificial intelligence based people counting software can process live video feeds to extract analytical data. It has in-built smart image processing algorithms which can accurately count people entering or exiting a mall or premises through multiple entrances and exits, it can capture several demographical details, it can effectively track and monitor employees and it can also store all the data which can be later analyzed by in-built analytical tools such as customer flow and behavior, heat maps, dwell time, footfall count, customer churn rate, peak time trends, etc. The traditional people counting technology usually rely on dedicated devices and sensors which have very limited visibility and focus area, the results are also not as that accurate and such devices has to be installed on all entrances and focused areas. Poor visibility and focus results in low quality data and multiple entering and exit points can further skewed the results. Which is why the traditional people counting technology is fading away and shopping malls are moving towards more advanced AI (artificial intelligence) and ML (machine learning) solutions.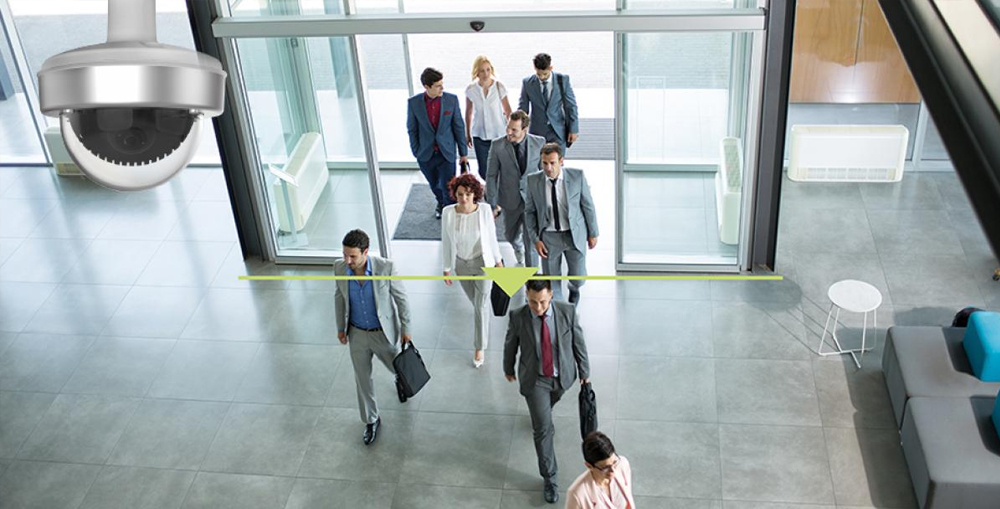 Advantages of AI Based People Counting Software for Shopping Malls
The modern business strategies are completely data driven. These days' businesses are heavily relying on business intelligence data. Building and implementing an effective strategy require accurate data. The retail businesses and shopping malls also need that data to benchmark their performance. Such quality and depth of data can't be achieved with traditional people counting technologies. That is why shopping malls need an AI based people counting software and technology. Another great advantage of the AI integration in people counting technology is that it can significantly reduce the implementation cost while providing excellent quality of data and analytical tools which enable managers to generate actionable reports and KPI data. These reports and data can help shopping mall in building great success strategies and help them boost their revenue as well. Here are some key advantages of an AI based people counting software.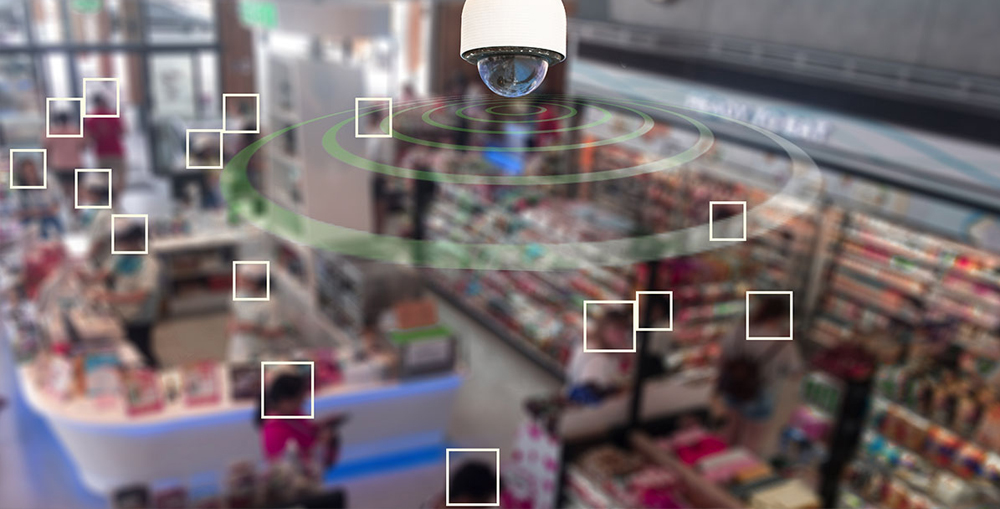 People Counting Software: Accurate Footfall Count
The Ai based people counting software use live feeds from the CCTV cameras. As the CCTV cameras are already covering all entrances and exits so the people counting software can accurately count the number of people entering and leaving the shopping mall. Unlike the traditional technologies with poor accuracy and less coverage area, the AI based people counting software can cover each and every point without any problem. The AI core have smart image processing algorithms which can accurately detect people. The smart object identification matrix enable people counting software to distinguishes between human and non-human objects which was very difficult with traditional people counting technologies. The people counting software can also precisely identify the direction of the people, whether they are entering or leaving which further enhance the accuracy and quality of the data. That is why the AI based people counting software can provide highly accurate footfall count. The accurate footfall count help shopping malls to understand their customer flow and let them identify the areas of improvement.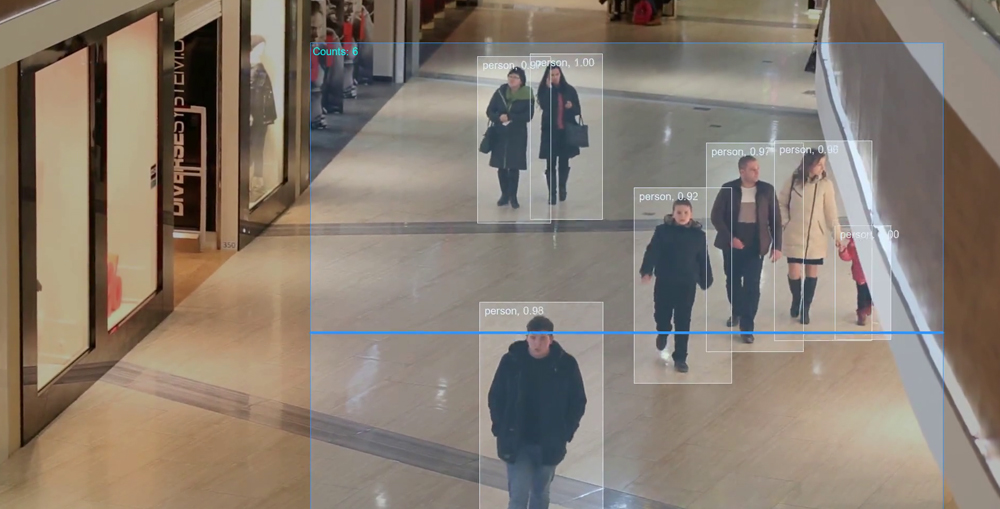 People Counting Software: Demographic Data
The marketing is a key component in success of any business. Now a days' businesses use highly targeted marketing to maximize the outcome and to reduce the cost. For that it is important that the business clearly understand its targeted audience. In case of shopping malls it is important to understand the demographic data of the audience. Since the AI powered people counting software is linked to the CCTV camera feeds, it can easily process the live video and with the in-built smart analytical tools and image processing algorithms it can precisely detect the gender and even age group of the visitors. That is a very valuable data it can help shopping malls and their tenants to improve their marketing campaigns to attract more customers from their audience. This data can also help improving the accuracy of several other analytical processes. The shopping malls can easily understand which type of traffic they will get and the same can be used to arrange different businesses accordingly and other tactics can be used to route the targeted traffic to more revenue generating areas. This data will also help them design better marketing campaigns and maximize the outcome.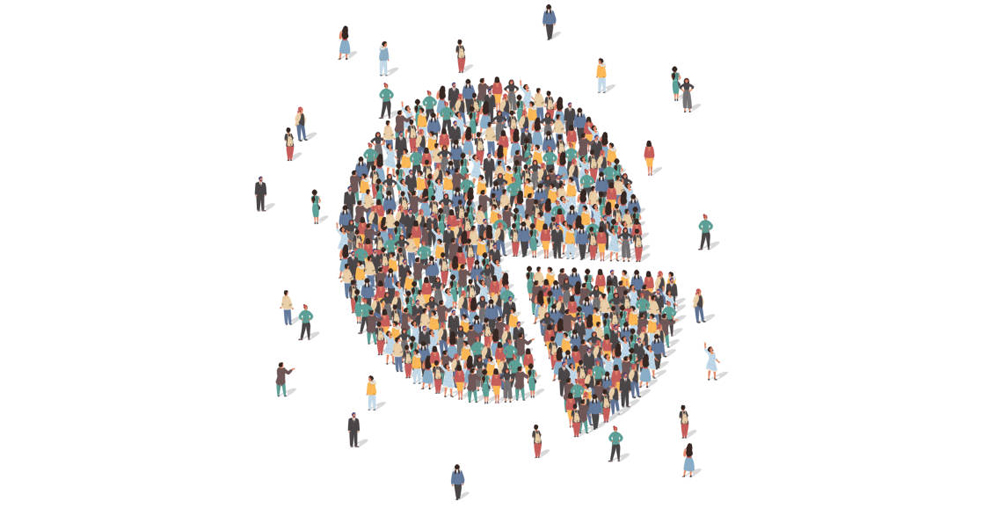 People Counting Software: Detailed Heat Maps
The heat map is basically a visual representation of the customer flow. The people counting software keep track of the customers' movement within the premises as well. On the bases of their movement it generates a heat map. The heat map shown which areas are getting the most traffic and which areas are not so popular. That is an excellent feature. Just counting how many people are entering is not enough, if the shopping mall could get the full record of their movements that will help the management streamline customer flow. It will also help the shopping mall management to improve certain areas to get more visibility for the tenants located in such places. The customer heat map is also very helpful in planning for the marketing, such as installing new signage or communication devices. It also help shopping mall understand which areas are more liked by the customers and let them analyze the businesses/tenants located in those regions and help them build a balanced strategy where they can blend the popular and unpopular retailers to maximize the customer flow in all regions of the shopping mall.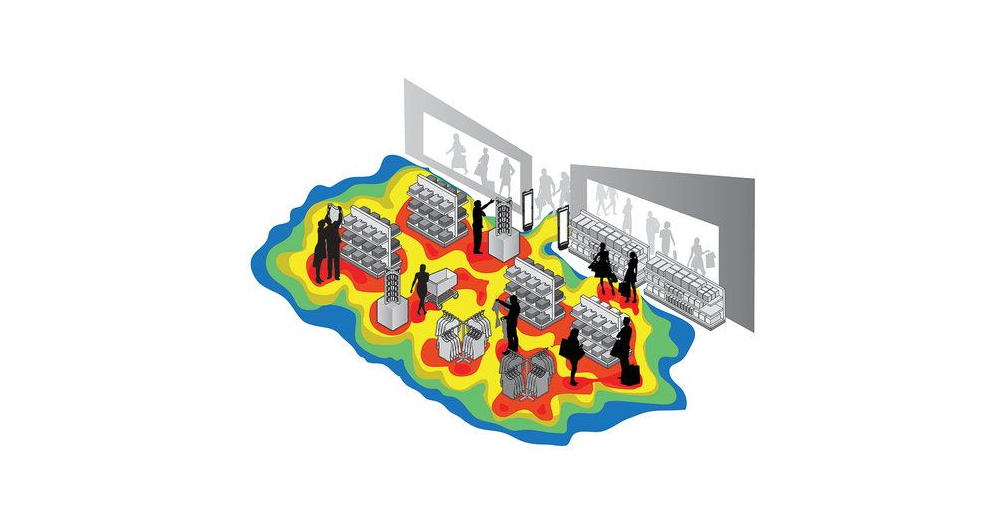 People Counting Software: Better Staff Management
The AI powered people counting software help shopping malls understand the customer/visitor distribution in the premises. They can clearly identify how people are moving within the shopping mall, which areas are more attractive and where they should expect more people. The people counting software have in-built intelligent algorithms which can analyze the historic data and provide accurate information about the peak hours, peak days and during different peak times which areas are receiving the most traffic and where the crowed can be formed. Furthermore the people counting software can also identify the staff and it can also track their movements in real-time. Which help shopping mall management to plan better resource distribution according to the expected traffic in particular areas and regions of the shopping malls. The mall management can keep track of the staff movement which help them understand their performance and also enable them to effectively utilize each resource to maximize the productivity and efficiency. The historic data enable managers to plan everything beforehand which can significantly improve the employee efficiency and results is better and happy customer experience.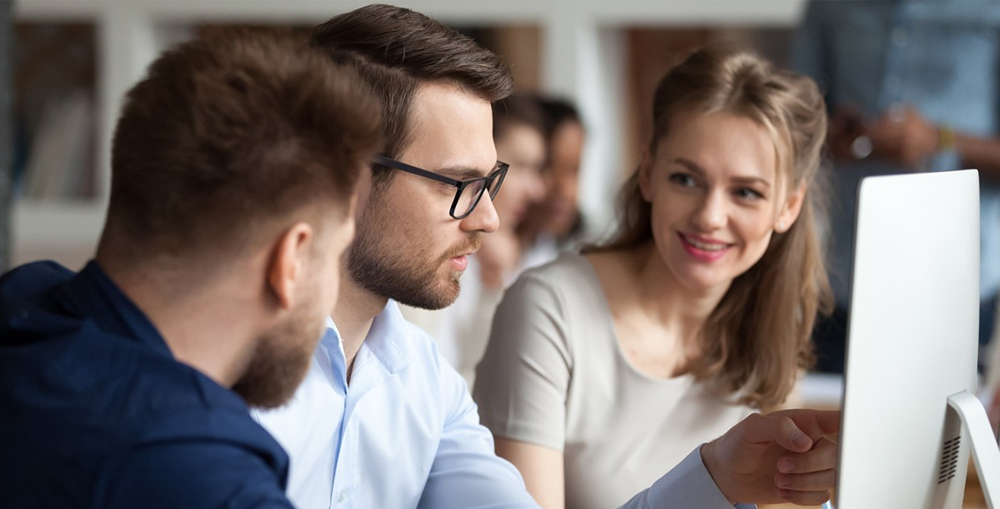 People Counting Software: Increase Revenue and Help in Cost Reduction
The shopping mall can significantly reduce their operational cost by intelligently manage resources and staff. However, it is difficult to make a cost-saving strategy that not only save cost but also doesn't affect the customers and tenants. That is when the AI powered people counting software can help shopping malls. The management can utilize the data collected by the people counting software and learn several trends. The business intelligence data also help them acquire deeper insight to the customers and visitors behavior as well. This allow them to plan for better energy consumption, cleaning and maintenance services and also help them maximize the efficiency of the staff which help them reducing the staff. Better maintenance, energy saving and staff management strategy can save up to 30% of the operational cost in some cases. Furthermore the shopping malls can utilize the people counting software data to set premium rents for the tenants who are at hot spots and who are having maximum exposure. The shopping mall can also maximize the outcome of their marketing campaigns. All these strategies can significantly reduce the operational cost and maximize the revenue of the shopping mall.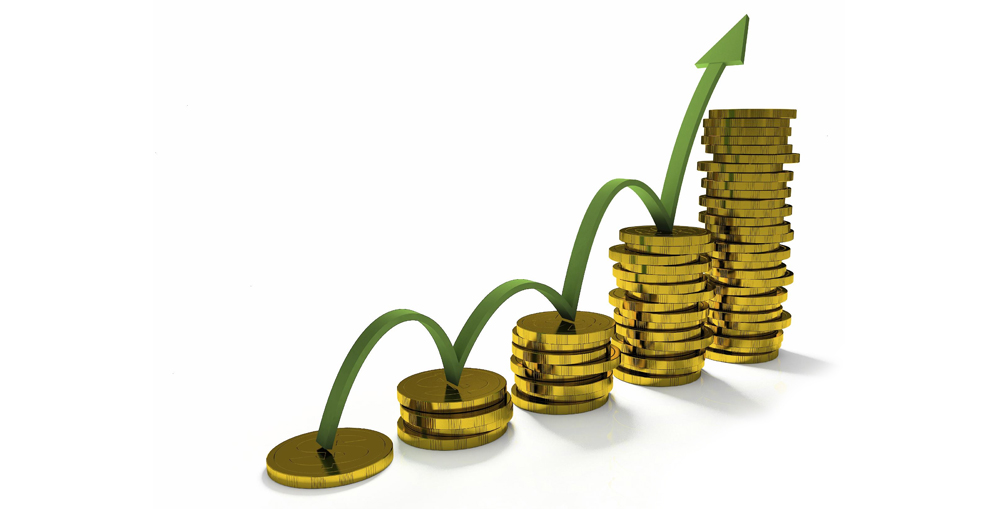 People Counting Software: Low-Cost Deployment and Long Lifecycle
One of the biggest advantage of the AI powered people counting software is that it doesn't require any traditional hardware devices such as infrared people counting, 2D/3D counters, ToF and thermal people counters, etc. All it need is a feed from existing CCTV network. And the software can be deployed in both cloud and in-premises data centers. These features help optimizing the installation cost. Since there is no dedicated hardware installed with the system hence there is no additional hardware maintenance cost. The AI powered people counting software is a very reliable software, it doesn't require frequent software maintenance, only occasional updates are more than sufficient to keep it operational. Furthermore the server environment is managed by the service provider team, hence there is no additional cost to deploy any infrastructure or to hire new staff for the maintenance of the people counting software. On top of everything the AI powered people counting software can effectively serve for multiple years without requiring any major update or upgrade which makes it lifecycle longer than usual enterprise solutions. Over a longer period of time the people counting software have excellent ROI rate.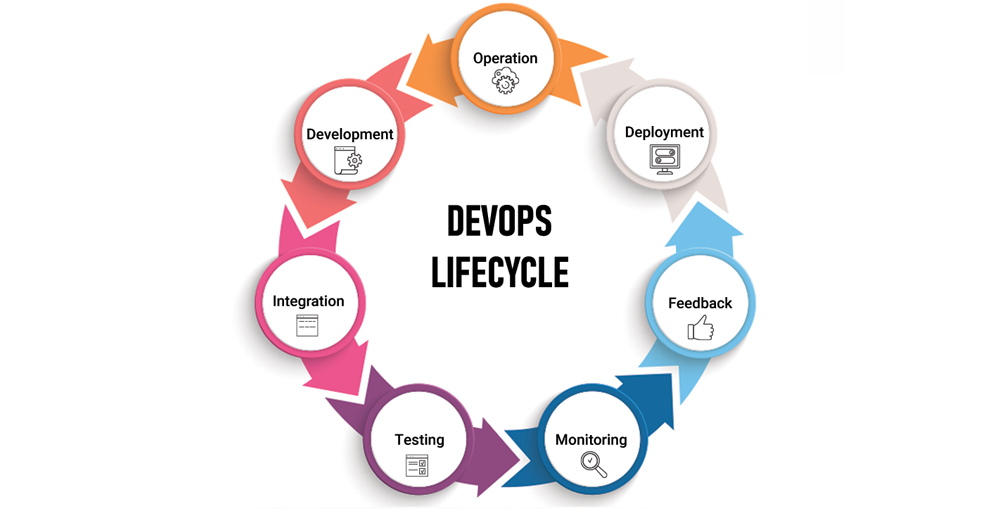 See More: 10 Customer Self-Service Best Practices to Power Your Contact Center Results
Conclusion
The AI (artificial intelligence) and ML (machine learning) had a huge impact on the modern technologies. The people counting systems have also transformed significantly since past few years. The software development companies such as RSI Concepts, are heavily integrating their traditional technologies with artificial intelligence to maximize the efficiency and effectiveness of their products and solutions. The AI powered people counting software is a great example of technological evolution. It is equipped with powerful image processing algorithms and smart software engine which makes it a powerhouse of the business intelligence data. The business intelligence data can make a huge impact on businesses' decision making abilities and strategy building processes. The data from people counting software can help modern shopping malls in improving customer experience, enhancing tenant revenue by actively managing the customer flow.
The people counting software can also help shopping malls build strategies that can save cost, maximize the revenue and let them optimize their operational processes to maximize the productivity and performance. If you want to learn more about the subject or if you want us to help you implementing a highly efficiency AI powered people counting software, please feel free to contact us through our Contact Us page or leave a comment in the comment box below and we will get in touch with you soon.
Check out this: Your Guide to an Effective Customer Feedback System