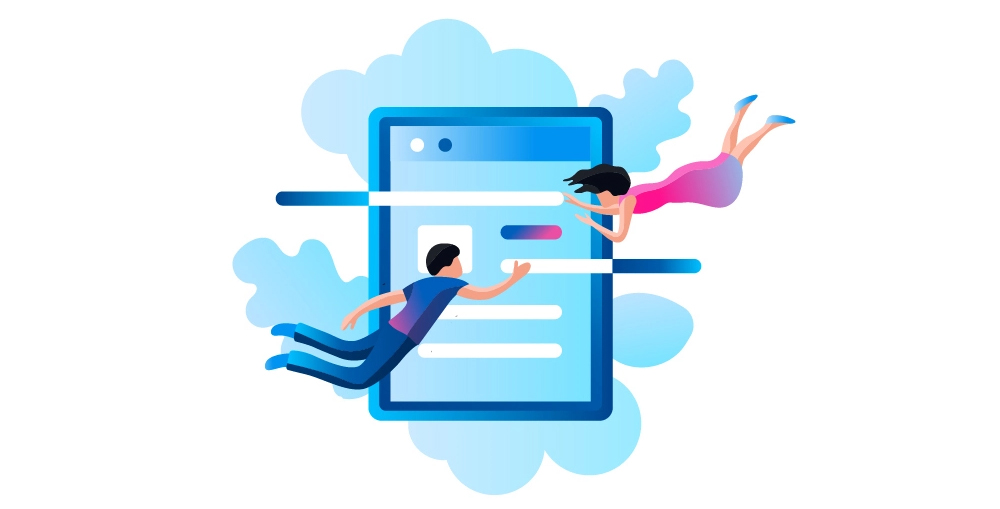 The customer experience is an essential part of any business's success. For any business's success it is critical to ensure customer retention which is driven by the customer loyalty. The customer loyalty is considered to be the foundation for the growth and success. Studies have shown that it is nine to twelve times more expensive to acquire a new customer comparing to selling to an existing customer. That could make a huge difference. Businesses invest a huge chunk of their hard earned profits into marketing efforts to acquire new customers. However, if a business keeps loosing customer and its customer retention strategy is not effective, no matter how much they invest in the marketing efforts eventually their revenue will start decreasing or their growth will be halted. In the past few years the Middle East have witnessed a huge digital transformation, and UAE is even one step ahead. The UAE is renowned for its favorable environment for technological innovation and digitalization. The digital transformation have been accelerated since past two years due to the market trends and customer's behavior.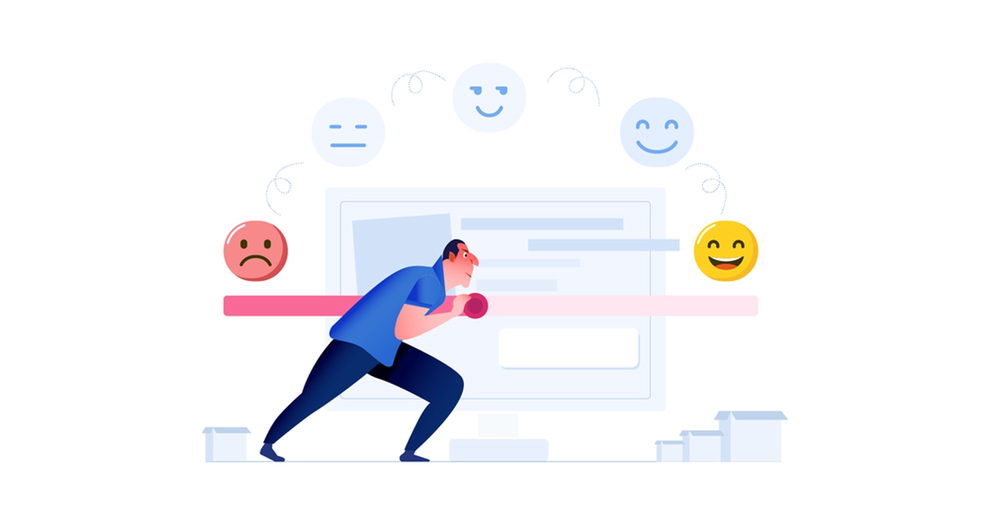 A majority of customers try to solve the problems by themselves before contacting customer service. For that customers generally look up for the knowledge online, social media, community forums, websites and FAQs, etc.In order to improve customer experience some businesses also offer chatbots, which is not as that good for problem solving. When customers try to solve the problem by themselves, they go through several different things which could largely impact their overall experience. These days in Dubai and all around the UAE the internet penetration is almost 99% which is staggering, the customer experience and communication is dominated by digital mediums and channels. This lead to several new trends, one of them is self-service portals and channels. Customers these days are craving for digital experience, in fact they subconsciously expect from their favorite business to offer some kind of digital interaction whether it is inside the office or remotely.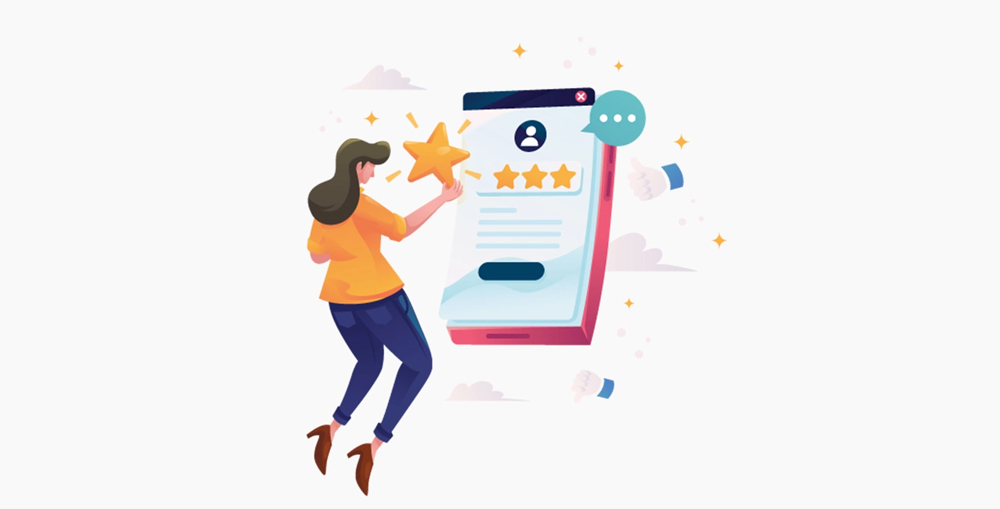 The digital customer experience is a rapidly growing phenomenon in Dubai and all around the UAE. The self-service is one of the best digital solution which not only offer convenience and more freedom to the customers but it also help reducing service cost. That is why businesses and customers equally admire self-service solutions. In this blog we will discuss how and why self-service solutions enhance customer experience and journey.
1. Self-Service Offers Convenience and Easy Access 24/7
We are living in a very fast-paced and digitally dominated world, this means that a consumer can get whatever they want and whenever they want, the smartphones have contributed majorly by offering information instantly and within a few taps on the screen, this makes us impatient. We need urgent solution and quick resolutions to our problems. A business doesn't need to conduct customer surveys and collect feedback to understand that fact. Everyone knows the key point for a service based industry is the instant availability. If a business failed to respond proactively their customers will start getting annoyed and eventually they will switch to another service provider. For businesses who are offering services in their service centers or at a physical location, the wait time is a key player in the customer experience and customer satisfaction. If the wait time is too long, the customers will be unhappy and most probably they will remain unhappy when they will leave. That could have a devastating effects on a business's revenue, profitability and its growth.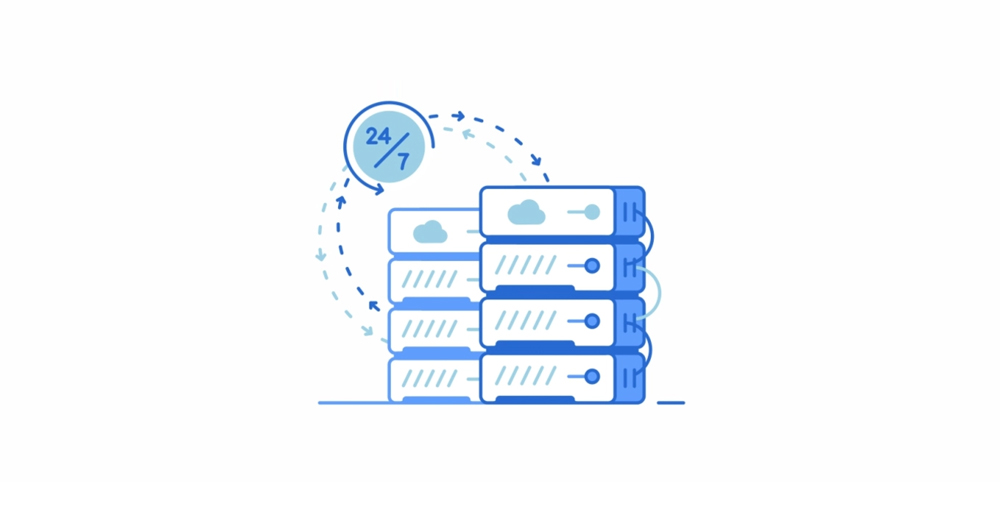 In order to improve customer experience, the self-service portals are a great tool for businesses. One of the most impactful factor that can ruin a customer experience is delay in service delivery and waiting time. If your customers have to visit customer service centers to avail a service, the wait time can completely make or break the customer experience. That is why it is extremely important for a business to offer solutions that improve customer experience and meet their expectations. For all assistive services, the customers will have to go to the office, branch or customer service centers. Where they will have to wait in long queues. A self-service portal could prevent that. Businesses can also use self-service counters in their physical offices and customer service centers which will help them balancing the workload of the support team and also help them improve the customer experience.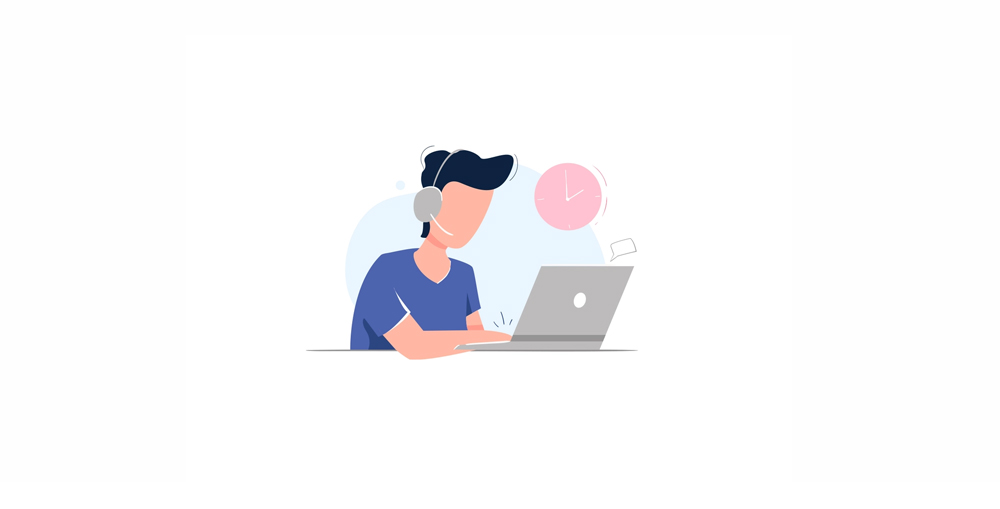 Moreover businesses also use self-service digital counters or self-service interactive kiosks to provide easy access to their services. Such self-service kiosks are installed in the places where customers can easily reach them, and they can avail service 24/7 without any interruption. That is a big leap towards customer satisfaction. In fact many businesses believe that most of the customers they ask them for the self-service portals and channels during their pre-sale conversations. So, self-service interactive kiosks can provide a great competitive edge as well. The self-service is not only limited to self-service interactive kiosks, in fact there are several other channels that are widely used to offer self-service modes. Such as websites and dedicated customer portals are a great channel to offer self-service remotely. This brings convenience and offer 24/7 availability which enhances customer experience and add value to customer journey and customer happiness.
2. Self-Service Empowers Customers and Provide them Freedom
For any customer service interaction the biggest challenge is the customer satisfaction. Most of the time when customers are waiting for some time, they are already anxious to quickly finish their business. When they reached to a service counter, the behavior of the service agent or the customer's mood can heavily influence the customer experience and customer happiness. People often want to wrap up everything as quickly as possible, because they have already waited for some time and they also know that there are other people in the queue as well. So, they want to keep their interaction short, which sometimes results in unanswered questions or the questions that a customer never asked, this cause them to leave unhappy or unsatisfied. However, with a self-service counter or any self-service channel the customers don't have any kind of pressure, they have full freedom, they can spend as much time as they want and they can explore the information center for as long as they are satisfied. They can compare different services, different plans, and much more. This provide them with freedom and comfort and results in an excellent customer experience with higher customer satisfaction.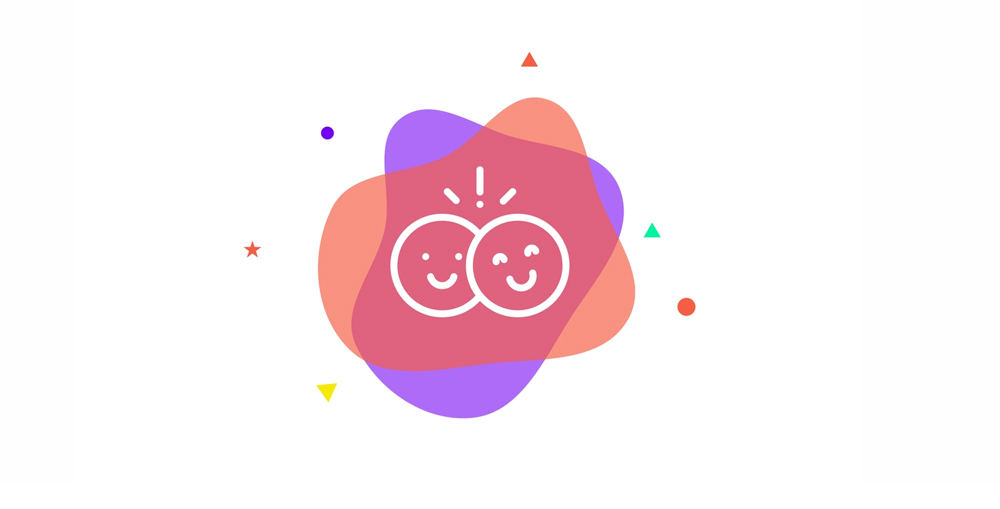 The self-service channels always allow customers to interact with businesses through an intuitive UI (user interface). These UIs are designed to offer a well-organized navigational structure which provides an easy access to all available information and features. The customer are completely free to explore as many options as they want. In case of interactive kiosk, the customers are provided with additional features such as EID readers, passport scanners, document scanner & printer, payment and cash deposit, link to the call center and much more. These features significantly improve customer experience and make each transaction easier and convenient. Other self-service channels such as mobile applications, websites, online customer portals, etc. provide more freedom as the customers can access the services from their home or office or on the go through their smartphones or mobile devices. If a business offers maximum level of convenience and freedom to its customers and try to match their expectations, the customers will feel more connected to it. It increases their satisfaction and gain their trust. The customer loyalty is one of the major contributor to a business's growth and success.
3. Self-Service Offers Personalized Customer Experience
The personalized customer experience is designed specifically for a customer as per their needs, preferences and interests. The personalized customer experience let customers feel more connected to the brand and they will get an impression that the business value them and care for them a lot. Which will inspire their loyalty and can have various other benefits for the business and its reputation. The personalization can be done on different levels by utilizing the available customer data and records of their previous interactions. The personalization let the businesses to customize the entire self-service dashboard or UI as per the preferences and needs of the customers. Businesses can also automatically push relevant data and information to the customer's UI on the bases of their persona. The studies have shown that each passing year is making customers more willing to share their personal data with the companies to boost their personalized experience despite rising awareness about the internet privacy. The consumers in general are now realizing that the personalized experience is more beneficial and convenient for them.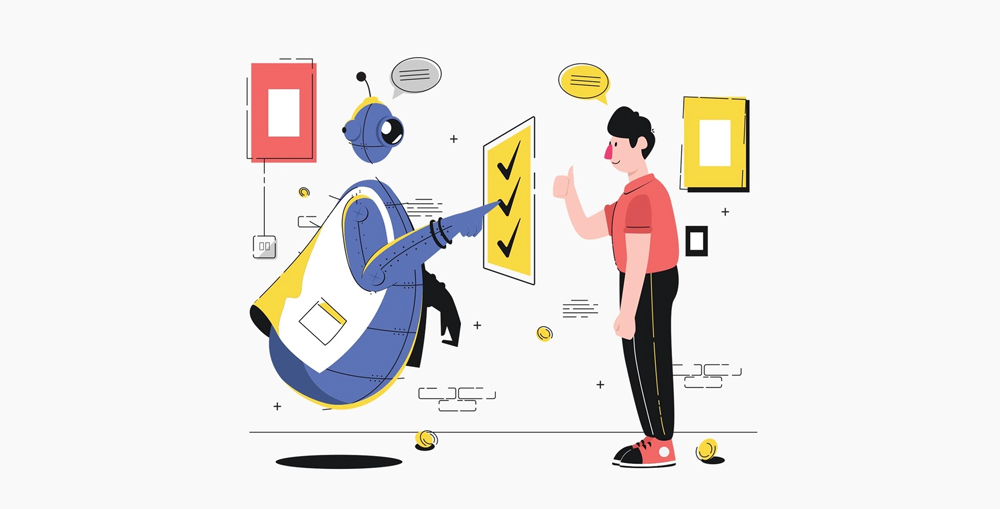 The personalized customer experience is achieved by the customer data, their demographics, their purchase history, their previous complaints, and even their interaction across all service channels. This data could be too much to process by a busy customer service agent, however a digital system with in-built data analytical tools can easily process this data and accordingly it can modify the customer interaction by simply providing them with the relevant information. This also boost the speed of the service delivery process, and also help businesses to increase upsell. Moreover the businesses have realized that one-fit-for-all doesn't work anymore. The customers prefer a more personalized experience where they feel the business prioritize them and value them. The personalization when blend with digital customer experience also increase the comfort and convenience, for example, if a customer want to avail a service which require them to do a payment, they can update the information and upload their document via their mobile app or web portal and then they can reach out to a self-service interactive kiosk or a branch to make the payment. This provide more freedom and let customers control several service delivery steps and business processes.
4. Offer a Single Support Hub and Build Communities
The studies have shown that a majority of customers try to solve their problems by themselves before visiting or contacting customer support. That means a customer expects from a business to offer them a knowledge base or information online so they could solve their problems by themselves. That is why the self-service portals and channel are very important. It is crucial for a business to offer the centralized information center or knowledge base which provide information on how the customer can solve their regularly occurring problems, such as service and product related issues, general complaints, customer accounts, payment related issues, documents and personal information, and regular tasks that a customer might have to perform. This information will help them solve most common problems without engaging with the customer support. Moreover businesses can build online communities, forums and social media channels to let their customers connect with each other. Such digital channels are very helpful and help building customer loyalty also.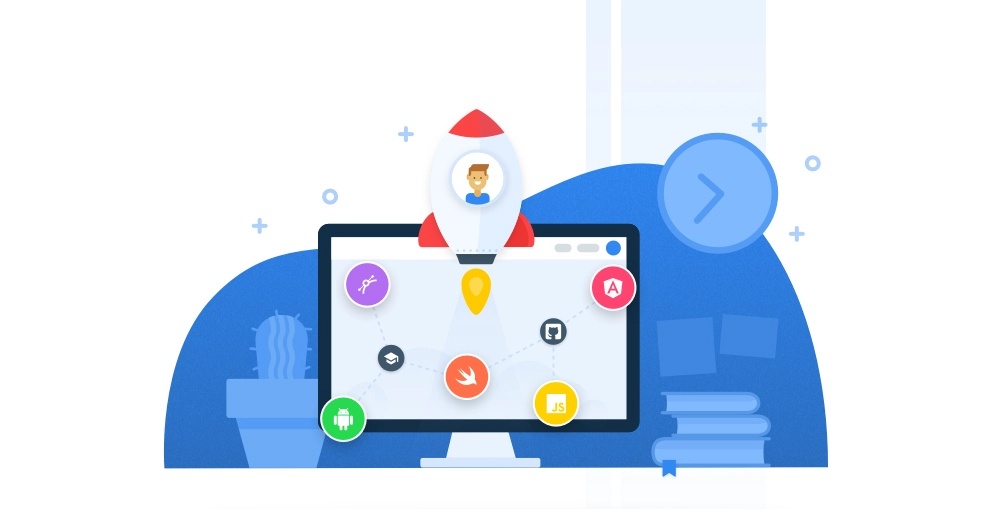 The demand for simplicity, immediacy and engagement is increasing day by day with the digital technologies and technology integrating deeply into our daily lives, the demand for digital customer experience and digital interaction has risen to the highest. Business can use digital channels such as interactive self-service kiosks, online forums, FAQs, websites and social media to proactively offer solutions and support to the customer even before the questions have been asked. Such tools are very helpful in improving customer experience and building a good brand reputation. Businesses can also use the customer data and business intelligence to analyze the customers' needs and demands, which enables them to provide relevant information to each customer by improving personalized customer experience and they can improve their future strategies by modeling customer behavior and understanding market trends. Which will help them to improve customer experience across all touch points.
Read More: Fully Automated Hotel Reception with Interactive Kiosk
Conclusion
As per a report from Microsoft, almost 96% of the customers believe that the customer service is the most important factor in their selection. The satisfactory customer experience can drive loyalty and customer loyalty drives sales and generate revenue. It is extremely crucial for a business to meet the expectations of the customers and fulfill their needs. Everyone likes simple, quick and convenient solution for their problem. Providing self-service experience with the interactive kiosks installed at convenient places and easy to reach areas can be a great competitive edge. Integrating online channels such as websites, customer portals, mobile apps, and digital channels can genuinely enhance customer experience and customer happiness. RSI Concepts is a leading customer journey transformation solution provider in Dubai, UAE. If you want to learn more about the subject or want to get an enquiry, please feel free to contact us through our Contact Us page or leave a comment in the comment box below and we will get in touch with you soon.
Check out this blog: Customer Service Interactive Kiosk with Video Link