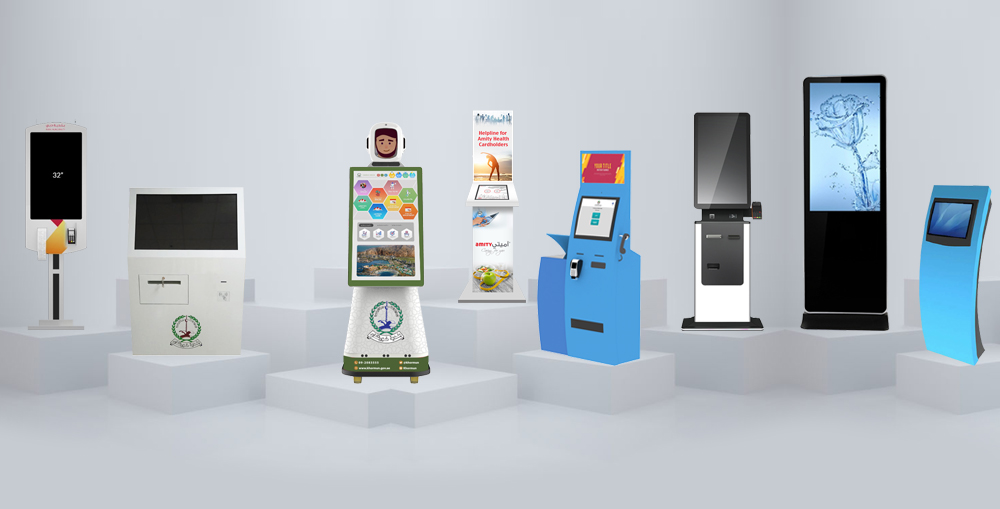 RSI Concepts is a leading brand offering a variety of customized interactive kiosks. Interactive kiosks have become an important feat in the marketing industry in Dubai, UAE. The interactive and customized kiosks come with hardware and software components specifically designed to boost marketing, offer self-services, multimedia content, adverts, and entertainment. Earlier the interactive kiosks had a very limited application, but with the advancement of technology, software enhancements, and customization the interactive kiosk has become more capable and useful. More industries and business sectors are adopting customized kiosks day by day with touchscreen-based interactive solutions to enhance customer experience. The interactive kiosk is a very good investment with excellent ROI. Businesses are utilizing them to reduce their resources, enable rapid expansion to the unexplored markets, and improving their customer interaction by offering instant services.
RSI Concepts have sensed this a long time ago, and we start building our applications and tools to improve the productivity and profitability of the interactive kiosk. We offer a completely customized application and management tool along with a huge number of available hardware accessories for our customized kiosk solutions.
Here is a List of Customized Interactive Kiosks Designed by RSI Concepts:
1. Intelligent Robot for Customer Services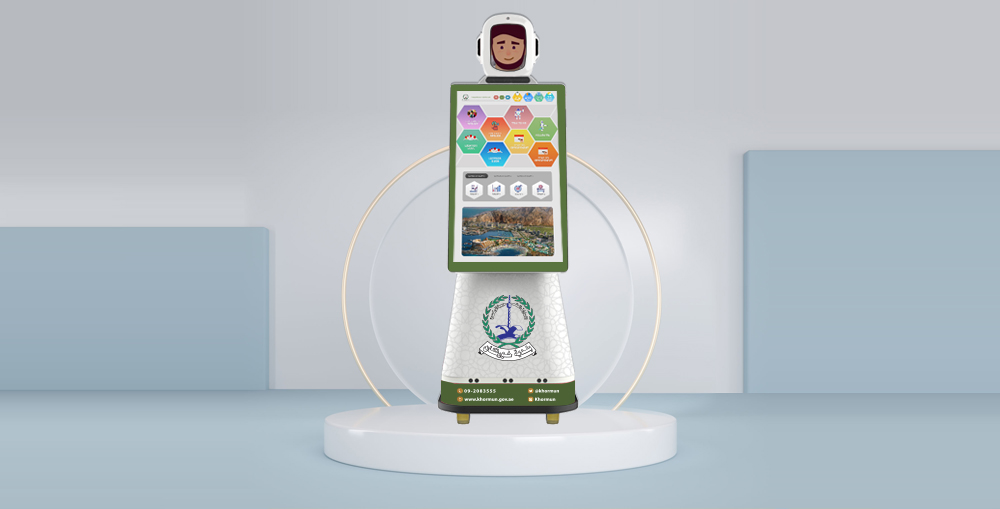 We designed an intelligent robot to be commissioned at a customer service center. The intelligent robot is customized to offer a lot of interactive and useful features, such as it have in-built facial recognition, voice-command-based assistance, and much more. The software is heavily customized to integrate the robot with various other systems to offer advanced functionality.
Here are a few features of our customized intelligent robot:
Dual Screens
Touch Screen Based Interaction
HD Industrial Grade Display
Voice Commands Enabled
Facial Recognition
Online Payment
Customized Software Application
Artificial Intelligence Based Algorithms
2. General-Purpose Self-service Kiosk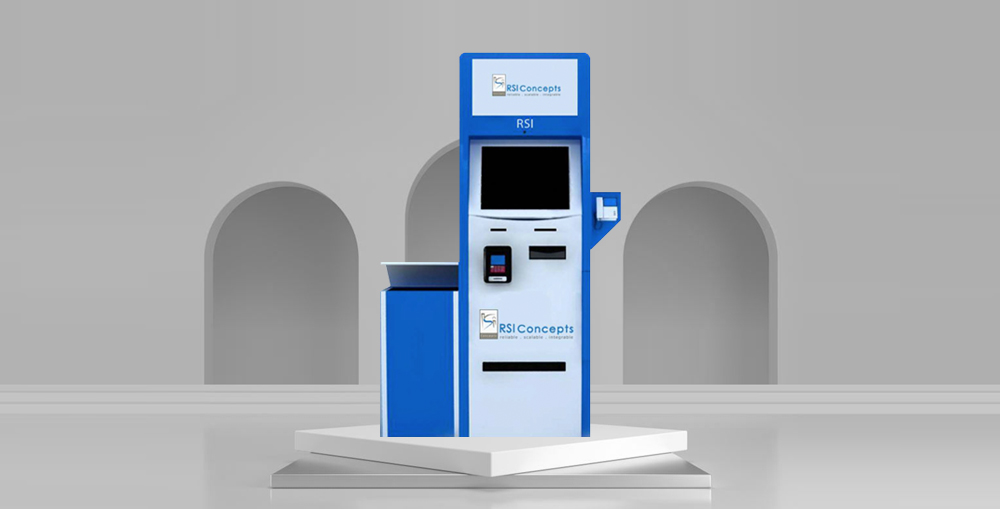 This is a customized general purpose self-service kiosk. The customized kiosk shown in the photo was designed to be used at an airport. The kiosk is very suitable for self-service at immigration, airports, mass transit, hotel check-ins, HR departments, self-service billing, real estate, HR departments, and much more. This interactive kiosk is built on a very flexible framework which allows us to further integrate more hardware components it needed and vice versa.
Here are a few features of our customized self-service kiosk:
A mid-size touch screen for the interface and a secondary display for adverts/entertainments
Emirates ID Card and Passport Scanner for Identification
Cash deposit and online credit/debit card payments
A regular size (A4) printer and thermal printer for receipt
Floor Standing and Moveable Trolley Base
Strong metal body with customized branding and color options
Digital Signature Pad
In-built CCTV/Facial Recognition Camera
3. Customized Menu Kiosk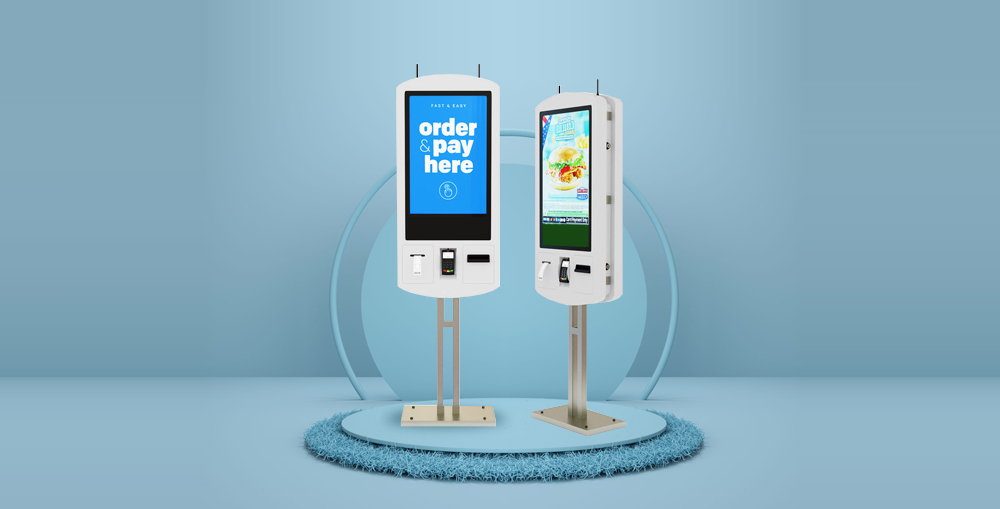 The self-ordering menu kiosk is customized for the food industry, whether it is a dine-in, takeaway, or drive through the customized menu kiosk can help businesses to improve their customer experience and increase customer retention. The kiosk comes in multiple screen sizes along with various other flexible features to meet the needs of our clients. The customized menu kiosk is available for both indoor and outdoor.
Here are a few features of our customized menu kiosk:
Very responsive interactive touch screen
Various screen sizes are available
Floor standing, wall mount, and desktop designs are also available
Online Payment through credit/debit cards
Digital payments using Google Pay, Apple Pay, Samsung Pay, etc
Flexible integration with client's internal system or sales system
Customer Loyalty Program Support Enabled
Centralized management with in-built remote management administrative dashboard
4. Customized Self-Service Payment Kiosk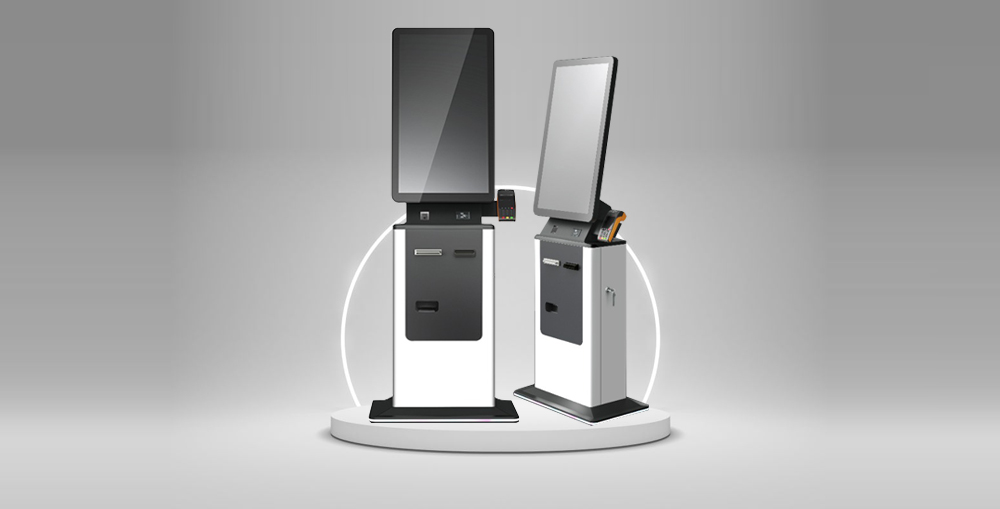 The customized Self-service payment kiosk is designed to accept both cash and digital payments as well. The interactive customized payment kiosk is best for general usage, it comes with a customized software application with the ability to integrate with other systems. Hence businesses can offer a lot of features and functionalities along with cash deposit, change return, and also digital payment via credit/debit card. The retail sector can utilize the payment kiosk as a self-service checkout counter.
Here are a few features of our customized self-service payment kiosk:
Medium Size Industrial Grade HD Display
Cash Deposit and Change Return Functionality
Credit/Debit Card Payment and other Digital Payment Gateway Integration
RFID/QR Code or Barcode Reader
Receipt Printer and Optional In-built Camera
Slim and Sleek Design, Metal Body and Customized Branding
Floor Standing with Optional Floor Mounting
5. Employee Self Service Kiosk or ESS Kiosk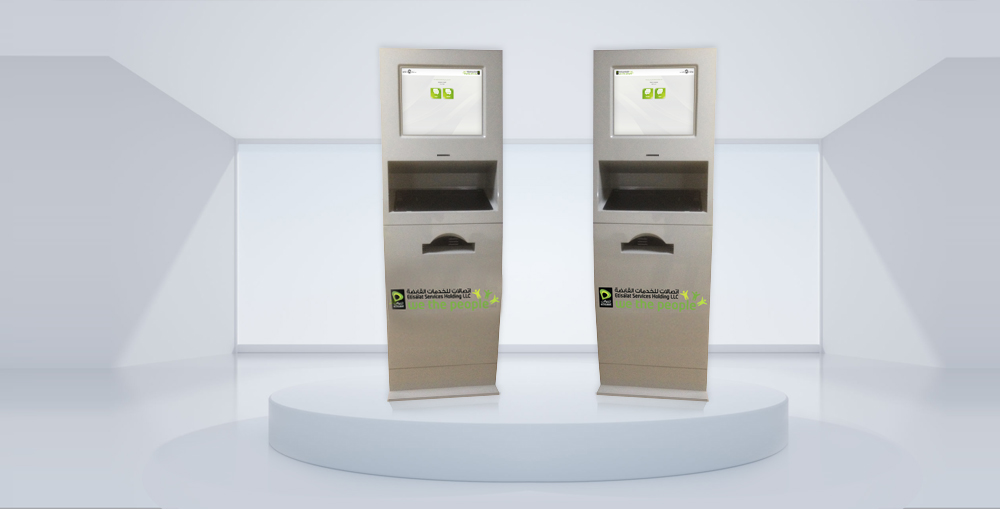 Another customized design of an interactive kiosk is our employee self-service or ESS kiosk. The kiosk is basically a virtual HR. It is used by the HR departments to provide HR services via a kiosk. The main HR Kiosk helps businesses in reducing the workload of the HR department as well as providing instant HR services to all the employees. The kiosk has customized hardware and software components, designed specifically for HR services.
Here are a few features of our customized Employee Self Service Kiosk or ESS Kiosk:
Integration with HRMS and HR Services
Customized Design with Customized Features
Touchscreen, EID Integration, RFID, Printer and Scanner
Customized Software and System Integration
Remote Management
A variety of Compatible Hardware Accessories
6. Digital Signage Kiosk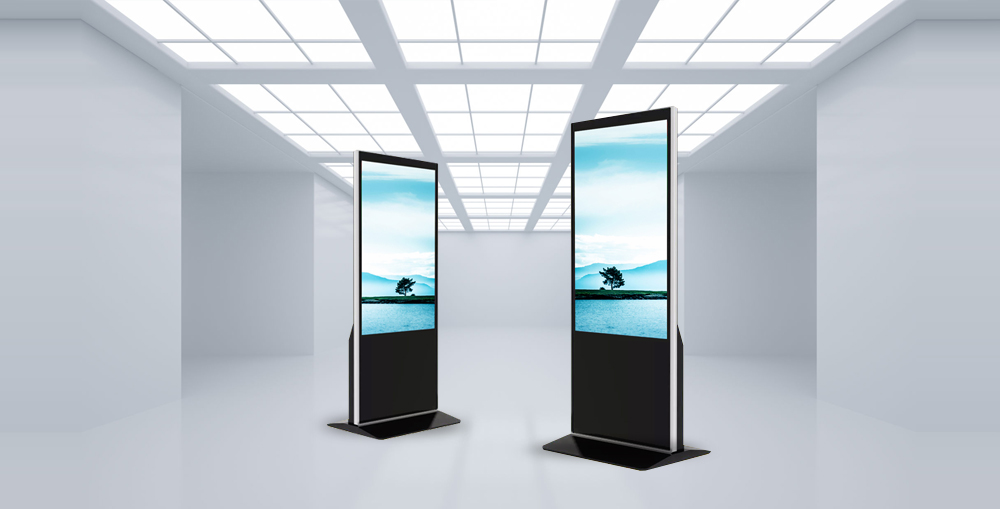 The digital signage kiosk is a general-purpose interactive digital signage. Often used for marketing purposes, it is equally effective for self-service and online payment-based applications. The huge touch screen display enables us to design the most interactive and captivating user interfaces. The users can easily navigate through the interface and perform the tasks without any difficulty. The major application for this kiosk is the retail sector or certain applications that are designed for the general public. Online payment, in-built facial recognition, and other supported hardware accessories provide a great platform for innovation and convenience.
Here are a few features of our customized Digital Signage Kiosk:
Large Interactive Multi-point Touch Screen
Industrial Grade Display
Online Payment Functionalities
Rigid Metal Body for Safety and Longevity, Tip-over Protection
Floor standing and Floor Mounting Options
Customized Branding and Color Selection
Customized Software Application for Signage and Interfaces
Remote Management and Remote Access
7. General-Purpose Internet Surfing Kiosk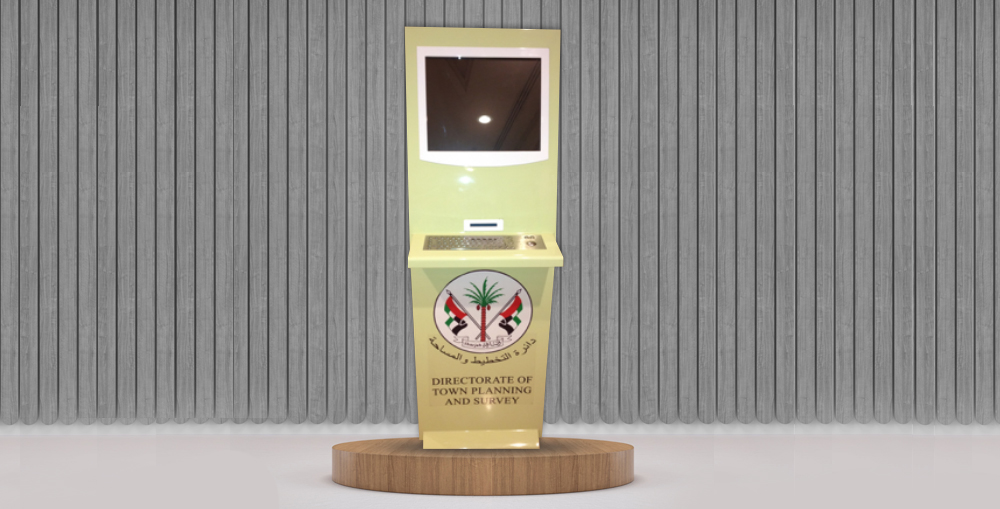 The general purpose internet surfing kiosk is a customized kiosk with a physical keyboard and trackpad along with a touch screen. Usually, these types of kiosks are used for a lot of purposes. The HR department used these types of kiosks to provide easy interaction with their services. The online registration and sign-up applications work great on customized internet surfing kiosks. Moreover, various hardware accessories can be integrated with it such as EID, RFID, Thermal Printer, Online Payment, and a lot more.
Here are a few features of our customized general purpose internet surfing kiosk:
Mid-size Multi-point Touch Screen
Physical Industrial Grade Keyboard and Track Pad
Optional Thermal Printer, EID Reader, RFID, Online Payment
Customized Colors and Branding
Rigid Metal Body
Floor Standing Design
8. General-Purpose Interactive Kiosk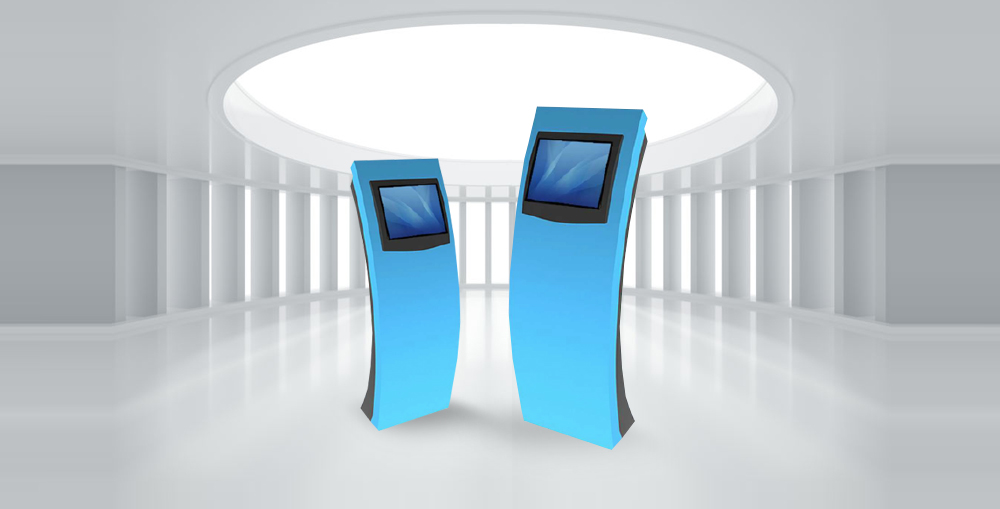 This is the very basic model of our interactive kiosk range. It comes with a simple touch screen interface, however, this model has the potential for intense customization. The internal hardware and added hardware accessories can turn this simple-looking kiosk into a high-tech futuristic machine. Tons of hardware accessories can be added to this kiosk with simple modifications. This played a role of base for a lot many advanced products as well. The simplest and most popular application is with an added thermal printer as a ticket dispensing kiosk machine for a queue management system.
Here are a few features of our customized general-purpose interactive kiosk:
Multiple Screen Sizes
Customized Branding and Color Options
A wide range of hardware customization
EID, RFID, Thermal Printer, Payment POS, Online Payments, QR Code Scanner, and much more can be added
Flexible platform for customization
Indoor and Outdoor Operation
Durable Metal Body
Sleek and Slim Design
9. Customized Tablet Kiosk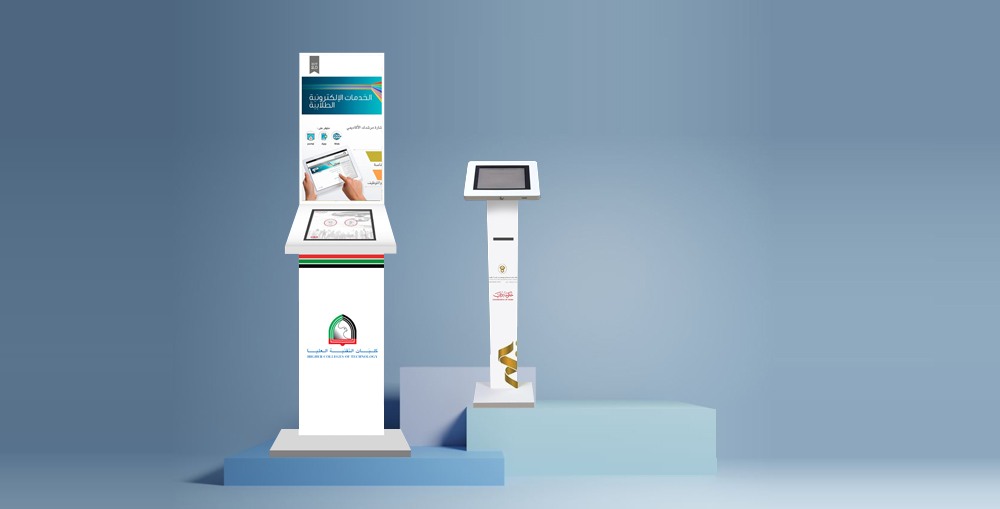 Tablet Kiosks are gaining traction for the past few years, they are compact, low cost, and easy to maintain and install. Our customized tablet kiosk range is suitable for self-service and customer feedback applications. More businesses are adopting tablet-based kiosks for minimizing the cost of installing and maintaining the system.
Here are a few features of our customized tablet kiosks:
Android and iPad Based Touch Screens
Variety of models and designs
Available in steel, aluminum, plastic, and MDF materials
Tabletop, Wall Mount, and Floor Standing Designs
Slim and Sleek Designs
Rigid, Durable, and Long Lasting
Very Cost-effective
10. Customized MDF Kiosk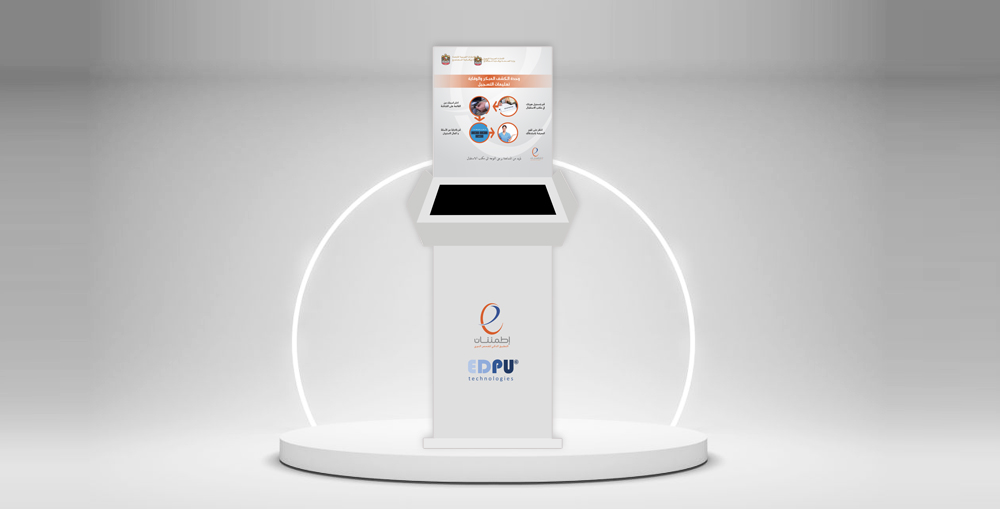 We have a wider range of MDF-based customized kiosks. We use very rigid and durable Fire Resistive and Waterproof MDF to design custom shapes and stands for the Kiosks. These kiosks are relatively cheaper, quicker to develop, and easy to move. For smaller applications, businesses prefer MDF-based kiosks. They can easily blend in with the interior and look very compact.
Here are a few features of our customized MDF kiosk:
Fireproof and Water Resistive MDF Materials
Customized shapes and designs
Designed to blend in with the interior
Suitable for small and medium-size touch screens
Easy to move and deploy
Unusual Shapes and Designs can be made
Cost-effective and require no or very little maintenance
Floor Standing, Tabletop, and Wall Mount
Check out this: 7 Benefits of Customer Feedback System