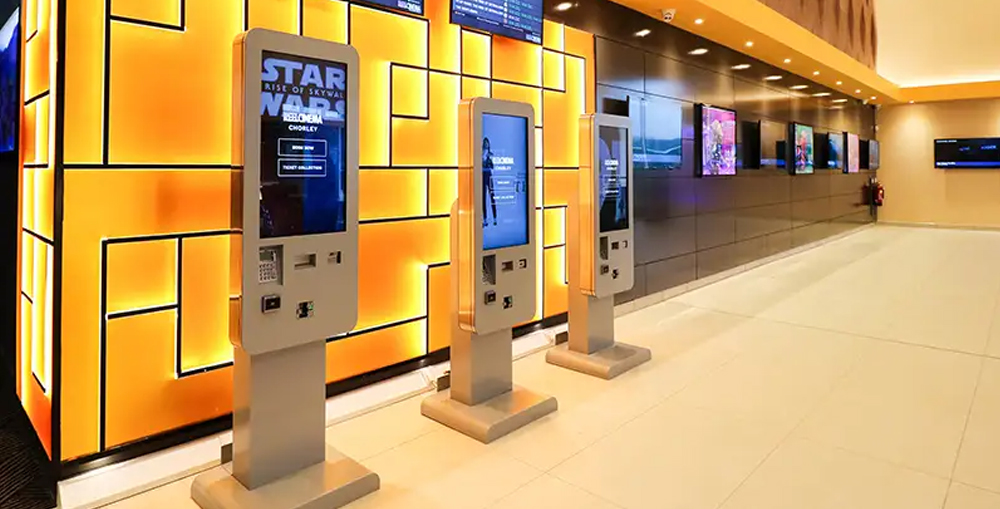 Self-service kiosk at a cinema can help the management improve the customer experience and enable them to generate more revenue along with several other perks. Actually businesses in Dubai and all around the UAE are proactively seeking ways to improve digital experience and interactions with their customers. For that businesses might use a variety of digital tools and platforms. The interactive self-service kiosks are not a new thing for the residence of Dubai and in fact they are fairly poplar all across the UAE. Some people use interactive self-service kiosks on daily bases and some might interact with them once or twice a week. That is why more businesses are adopting interactive self-service kiosks and other self-service technologies. The self-service technologies have become so popular in UAE that customers often expect from their favorite brands to offer them some kind of self-service technology. There are several other very compelling benefits too, which is why businesses are inclining towards the interactive self-service kiosks.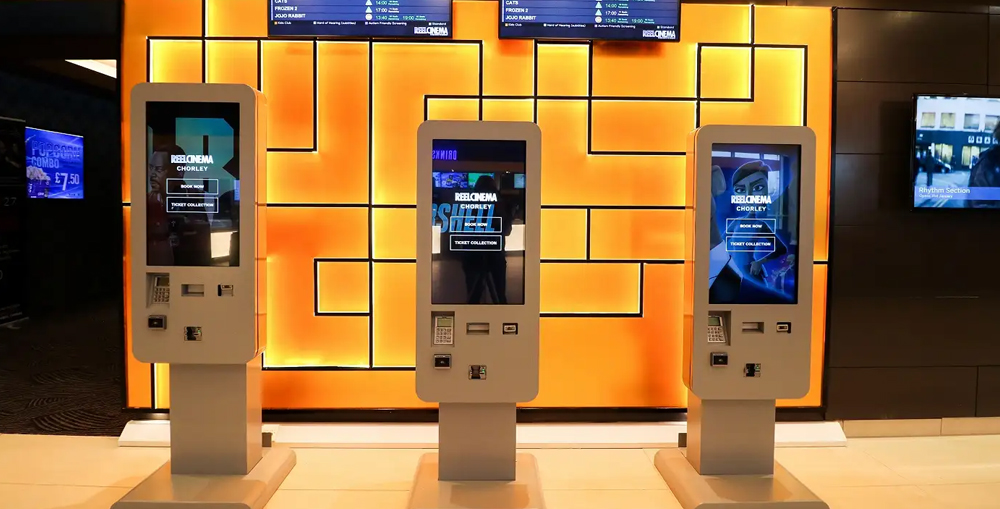 The cinemas are no exception. As during the 2020 all such activities got to an abrupt halt. The businesses are seeking ways to optimize their operations for higher profitability while recovering from the long closures. The interactive self-service kiosks are proven to be very beneficial for the cinemas and such businesses. An interactive self-service cinema kiosk not only help businesses improving their daily operations but it also help them dealing with several other challenges. Here are some key benefits of deploying interactive self-service kiosks at a cinema:
Interactive Self-Service Kiosks Help Reducing the Queue at Cinema
Usually there are two separate queues at the cinema, one is for the tickets and the other is for the concessions. The cinema staff always struggle with moving both queues so that everyone can get into their seats before the movie/show begins. Although there are so many different ways to watch movies at home however, people in Dubai and all around the UAE still love to watch movies in cinemas. The cinema and theater industry is gradually growing with competition getting tougher day by day. There are two main streams of income for a cinema one is the direct sale of tickets and the other is the concessions they sell at the theaters. In fact in most of the cases the concessions can earn more than the tickets. In case if the queues are too long and people think they might not be able to reach inside the theater before the show starts, they will skip the refreshments which will result in a huge sales lost. However, if the queues are short and there are other channels to order the popcorns or anything else the customer will like, then the ticket size will increase and cinema will be able to generate more revenue.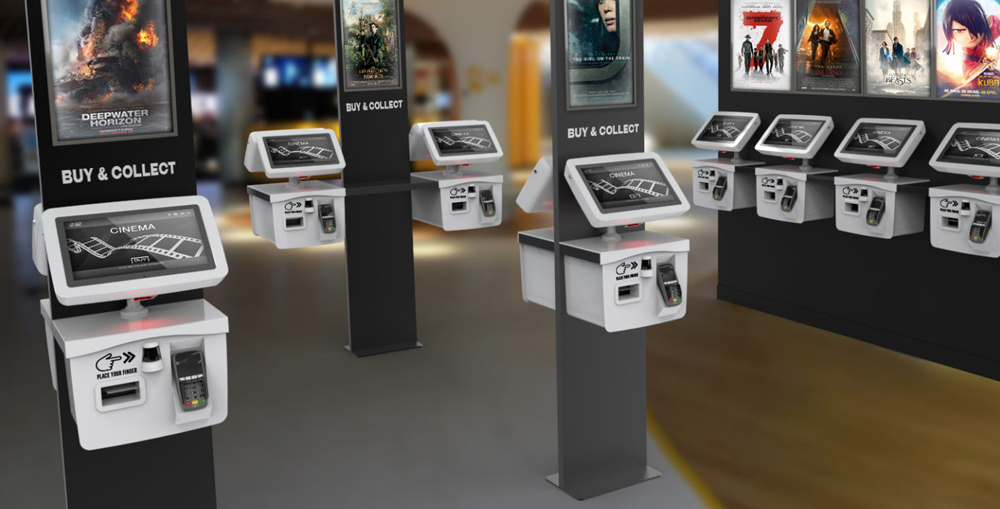 In such scenarios the interactive self-service kiosk can help cinemas to improve customer flow which will eventually translate into more sales and revenue. The interactive self-service cinema kiosks provide an alternate channel for the customer to opt in from. The multi-lingual user interface and the seamless operation allow more customers to purchase ticket or redeem their online purchased tickets from the kiosk with only a few taps on the screen. The secure payment methods allow quick transactions and improve customer flow. The customer service staff at counter is always engaged in multiple activities hence the service delivery time is slightly higher and in some cases it could get even higher. The queues and waiting lines also cause stress among the customers which lead to unexpected delays such as disputes or line jumpers or any such problem. That is also one of the main reason the customer service staff at the counter take more time in service delivery comparing to the interactive self-service cinema kiosk.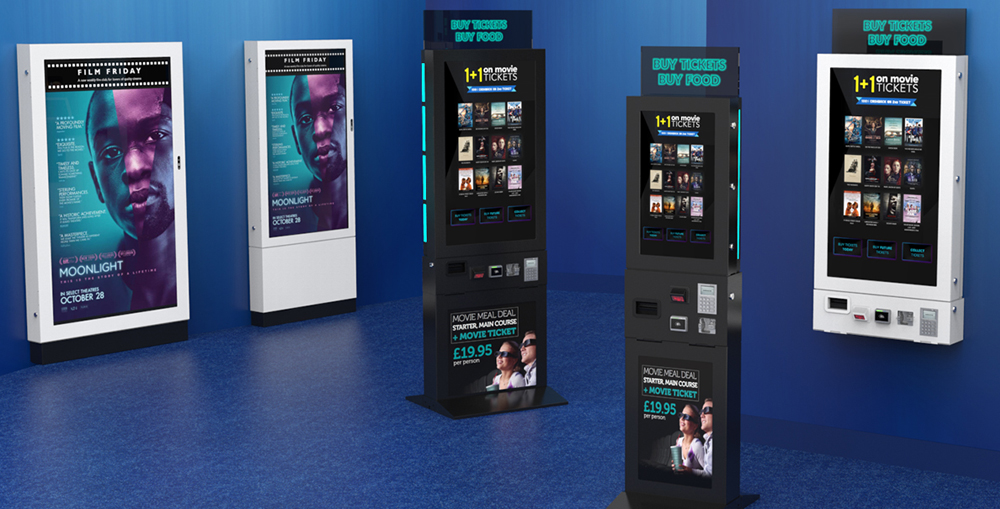 Another benefit of providing interactive self-service cinema kiosks to the customers is that the traffic can be divided between the kiosks and the counters. Which can significantly reduce the workload of the staff and allow them to focus more on their primary tasks which resultantly reduce the service delivery time and improve customer flow. As some customers are using the interactive self-service cinema kiosk so the queues will be shorter at the counters. Hence the average wait time can be reduced significantly.
Interactive Self-Service Cinema Kiosk can Increase Upselling
Every cinema and theater owner knows the concessions and other add-ons that they offer along with the movie ticket are extremely important. In fact more revenue can be generated from these sales. An interactive self-service cinema kioskallows users to explore all available products along with facility to instantly pay from the in-built POS and payment gateway features. Furthermore the interactive self-service cinema kiosk comes with a very efficient content management system software which allow businesses to execute various upselling campaigns. Here in Dubai and all around the UAE the cinemas display a lot of movies for a lot of different audience groups. Each audience group usually have unique behavioral and personal traits which allow the management to program more effective upselling campaigns along with ability to push, suggest, and advertise different items at the screen which could easily attract user's attentions. The interactive self-service cinema kiosks help increasing the revenue and generating more sales by facilitating the marketing and the upselling campaigns.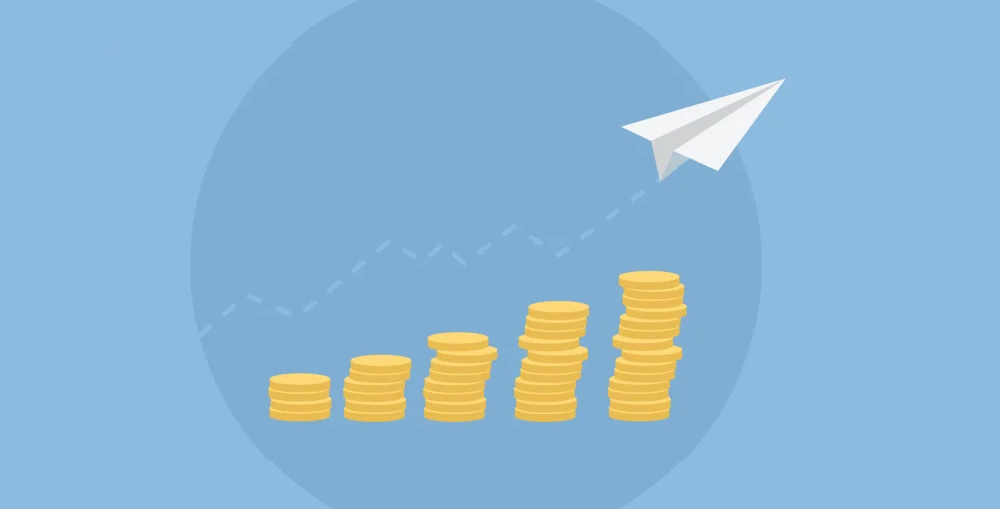 Improved Service Quality
The interactive self-service cinema kiosks comes with in-built software tools which allow the management to offer several innovative features to facilitate the customer journey. The ability to combine the ticket purchase and the concessions in a single transaction not only make the service delivery fast but it also reduce the customer churn rate. As most of the time customers don't purchase concessions and refreshments in fear of getting late for the show due to long waiting lines at the counters. The interactive self-service cinema kiosk also allow the customers to choose the most convenient method of payment and let them select their desired seat easily, which make service faster and more accurate. When user is inputting the data by themselves and selecting the items they want to purchase then there is no chance of mistake or human error in their order. This also reduce the workload of the service staff and let them focus more on primary tasks which also increase the service quality for the customers who are still opting for the sales counters instead of interactive self-service cinema kiosk.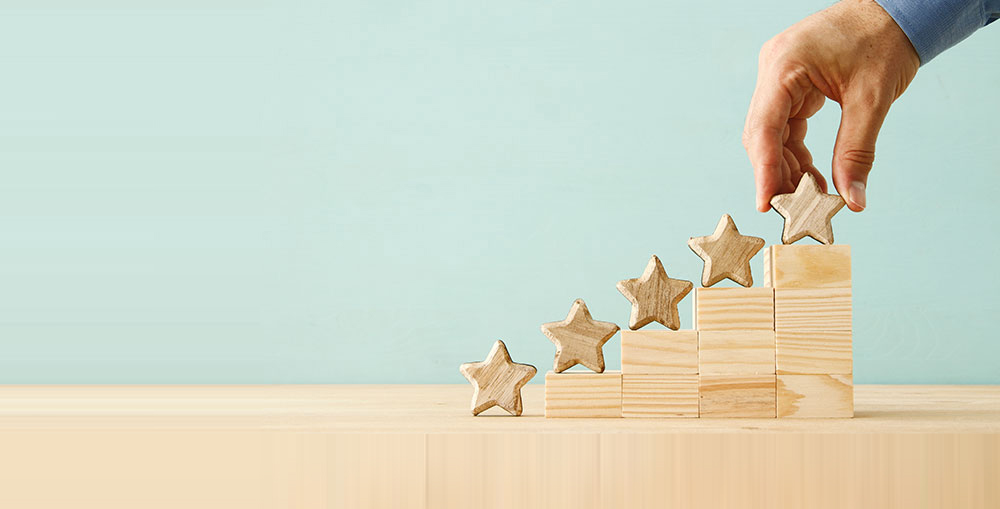 Interactive Self-Service Cinema Kiosks Reduce Cost and Increase Profitability
For any business the primary goal is to minimize the cost and expense and maximize the sales, revenue and profits. That is not easy at all, however, with the help of interactive self-service cinema kiosk businesses can now have a quick boost in revenue and sales and they can also reduce some operational cost by reducing the labor and by intelligently utilizing the available resources to maximize the operational efficiency. Obviously the technology can't completely replace humans. As there are certain customers who prefer to use and interactive self-service solution similarly there are customers who value human interaction more. However, the cinema businesses can deploy 2 to 4 or even more interactive self-service cinema kiosks to digitalize a few of their counters. This will free up a few staff members, hence business can reduce the staff as well. Moreover it can also assign some of the free staff to other important tasks to further improve the customer experience and the overall operations.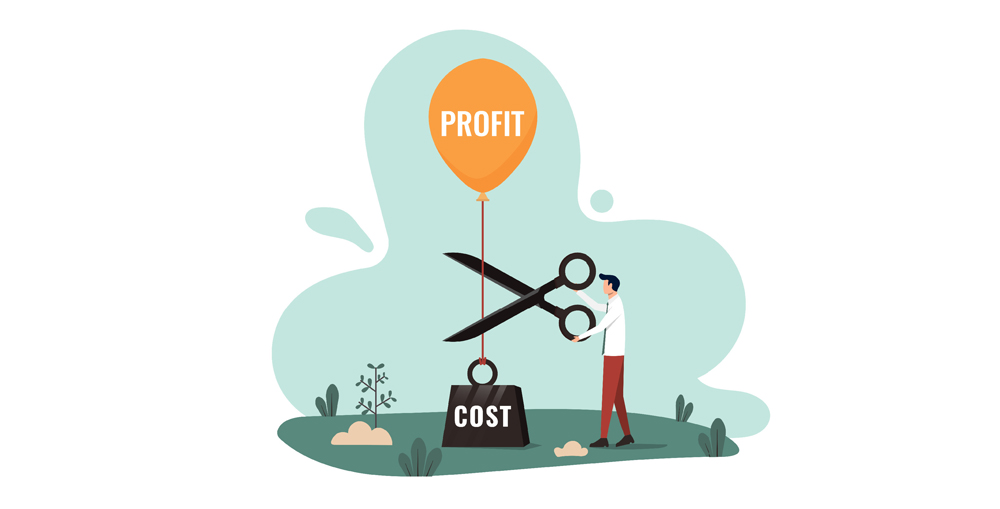 For any hospitality business the human resource cost is always a big expense, an interactive self-service kiosk solution can help businesses reduce it. Which on one hand reduces the cost of employees while allow businesses to intelligently utilize their human resource to maximize the performance and customer experience. Which in return attract more customers. Hence a business can easily reduce some of its expense and at the same time it can increase its revenue and profits. Which tend to deliver excellent ROIs (return over investments) in long term. On top of that the interactive self-service cinema kiosks are much cost efficient the initial cost is also not so high and the operational and maintenance cost is almost equal to none. These interactive kiosks are made with very long-lasting and rigid technologies which ensures a longer lifecycle. They can also operate 24/7 non-stop which also help reducing some staff and saving some expense and eventually it adds up to the profits and revenue. Hence business can generate more revenue and profits without compromising customer experience and quality of service. In fact the interactive self-service cinema kiosk boost performance and improve service quality and customer happiness.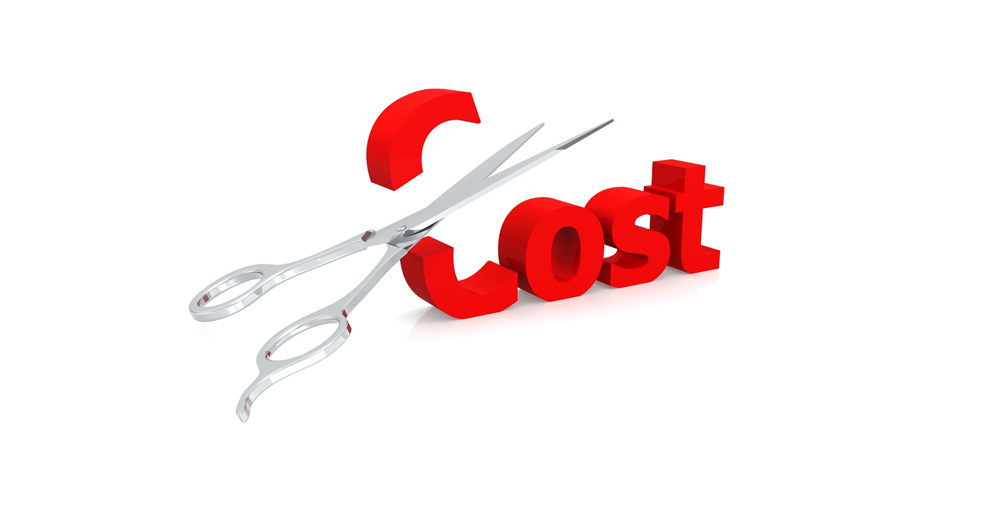 Interactive Self-Service Cinema Kiosks Collect Valuable Business Intelligence Data
Interactive self-service cinema kiosk can collect valuable business intelligence data for the business as well. The modern day's businesses heavily rely on digital systems and solution which produce a tons of system usage and statistical data which can be analyzed to understand your customers and internal processes. This provide a great leverage and allow businesses to prepare their strategies and plans on the bases of highly accurate reports which results in good decisions and excellent results. The interactive self-service cinema kiosks can also collect a variety of customer data which can provide a detailed overview of your customer persona and make you able to build strategies and plans to improve customer satisfaction and gain customer loyalty. For example, businesses can easily understand which movies are getting more ticket sales from the kiosk and which are getting more sales form the counters. What kind of refreshments are popular among what types of audiences and so on and so forth.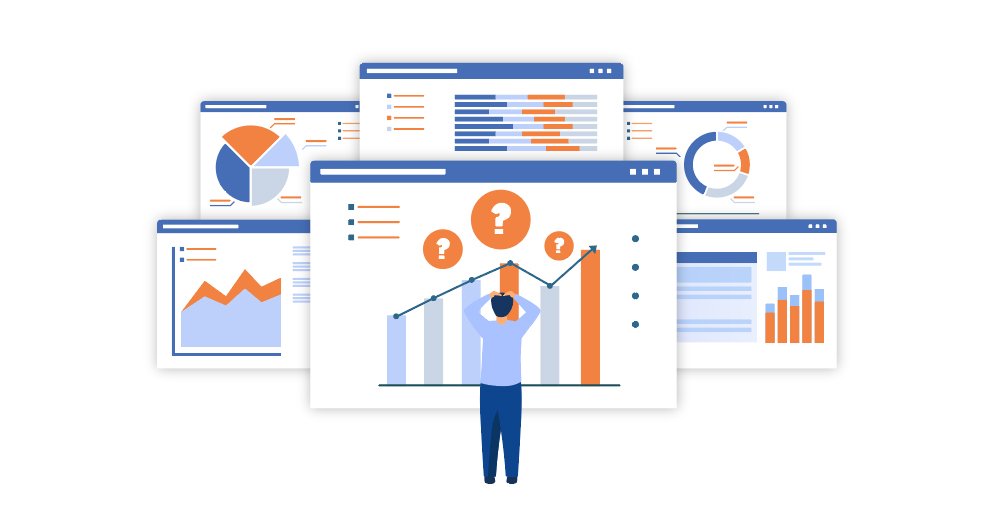 Such data can help management in decision making process as well as let them understand the customer behavior which is absolutely necessary for the customer retention and customer loyalty. The customer retention and customer loyalty is a key to long term sustainable growth and success. Furthermore the interactive self-service cinema kiosks can be used to collect customer feedback with quick surveys and customer happiness meters. The customer feedback can help business in understanding what customers are liking and what they are not appreciating that much. Such information is crucial for future strategies and help businesses creating a more customer-centric customer experience to boost customer loyalty. The customer loyalty help establishing a good brand name and results in more repeated business. The business intelligence data can provide a great competitive advantage and also help cinemas to generate more profits and revenue.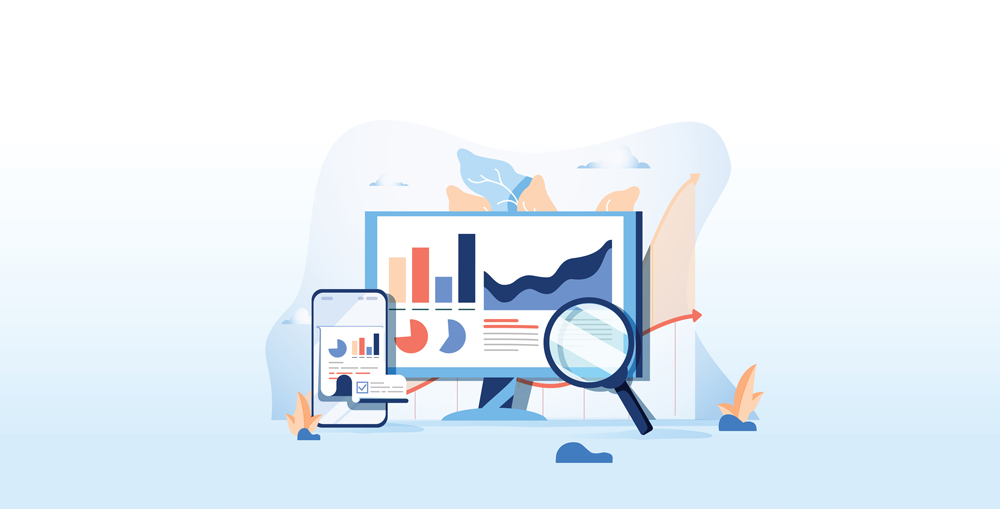 Conclusion
Any business would want to achieve higher customer satisfaction, lower expense and increase in profits. However, it is not as that simple at all. Here in Dubai and all around the UAE everyone is very familiar with interactive self-service kiosks. These kiosks are commonly used by a variety of businesses, whether you are at a shopping mall, a bus station, a public office or even at an entertainment hub, you will find small floor standing or wall mount kiosk with flashy screens attracting passing by people. The interactive self-service kiosks are supporting all sorts and sizes of businesses in the country. Cinema and theaters are still recovering from the 2020 and later lockdown situations. Hence the competition is also getting tougher and the market demands are also increasing. In such situation it is important to boost performance and productivity while keeping the expenses at the minimum. The interactive self-service cinema kiosks are a great companion to achieve a long term success.
The interactive self-service cinema kiosks can help reducing the queues which are main cause of sale loss, especially in concessions and refreshments, etc. It also help improving customer experience and provide businesses with a very active marketing channel to support their marketing and upselling campaigns. On top of that the interactive self-service cinema kiosks are very capable of collecting valuable business intelligence data which can be utilized to improve strategies and policies. The business intelligence data help cinemas to understand their customer better which is very helpful for improving customer satisfaction efforts. If you want to learn more about the subject or if you want us to set up an interactive self-service kiosk system for your cinema or any other hospitality business, please feel free to contact us through our Contact Us page or leave a comment in the comment box below and we will get in touch with you soon.
Check out this: Why Mobile Charging Stations Are Essential in Waiting Rooms?